Description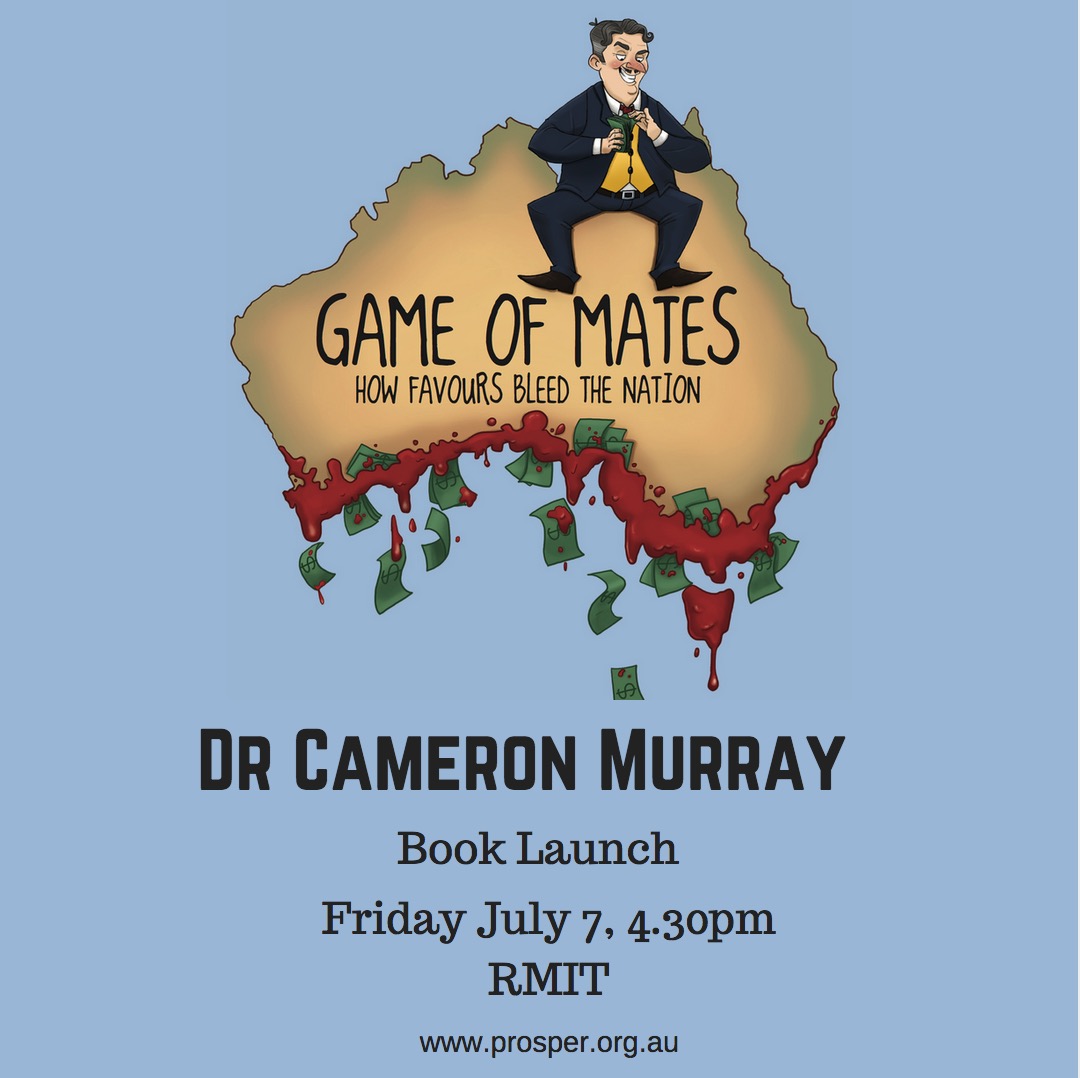 In 2015 Dr. Cameron Murray released a paper investigating the nexus between relationship networks and land rezonings in Queensland. Fairfax journalist Michael Pascoe stated the paper 'should have brought down state and local governments, sparked a royal commission and radically changed the Australian housing industry'.

Murray has built on his game theory approach in this compelling book revealing rent-seeking throughout the Australian economy.
How are mates helping mates in industries such as superannuation, supermarkets, digital credit, infrastructure, pharmacies and universities?
Join us for the Melbourne launch of The Game of Mates, as Cameron reveals the grey gifts distorting the economy and undermining democratic process. Finally someone has quantified the cost of corruption.

Continue the discussion over a free glass of red following the event in the magnificent Council Chambers of RMIT.