Game Launch - Trust Me I'm a Superhero at Netherworld Halloween Week
About this Event
We are ecstatic to invite you to Half Monster Games' next new game launch: Trust Me I'm a Superhero.
Following our crowd favourite "Trust Me I'm a Doctor," in this game you draw cards to design your own B-grade superhero and power, addressing whatever mayhem needs to be subdued. All the big-town supers solved the major catastrophes you see, and took off for bigger places with bigger problems…but who is there to save you now from bad wifi? From a messy breakup? From little aliens in the sewers? Play the game to find the heroes you need.
Our long-time friends at Netherworld cafe (https://www.netherworldarcade.com/) are graciously hosting this event. It lands smack dab in the middle of their Halloween week, so why not take the opportunity to dress up in super hero garb, grab a beer and save us from ourselves. Given how 2020 has gone, yes, yes we do count Captain Morgan as a superhero.
This game includes all original art by our designer Alison, check out some preview of the cards at https://www.instagram.com/dex__studio/
We hope to see you there!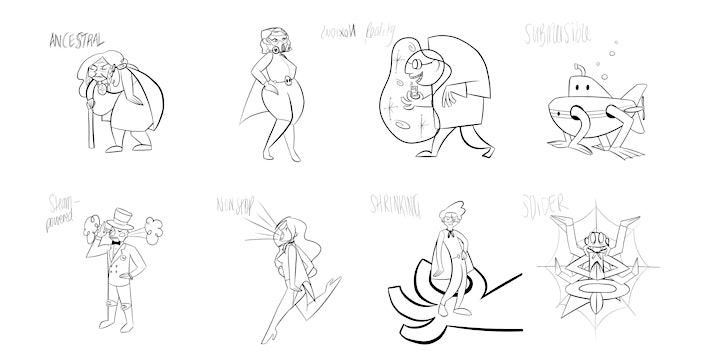 This event is limited to 20 people (so please RSVP!) and we will be following COVID safe guidelines:
COVID safe notes
Netherworld has a COVID safe plan in place and will be adhering to any current government guidelines at the time of this event.
Cleaning and sanitising routines are in place. As guests we ask that you
Stay at home if you are sick
Wash and sanitise your hands
Please do not share food or drink
Avoid hand shaking and hugging
Maintain social distancing as much as possible
Thank you for your help in keeping us all healthy!