Description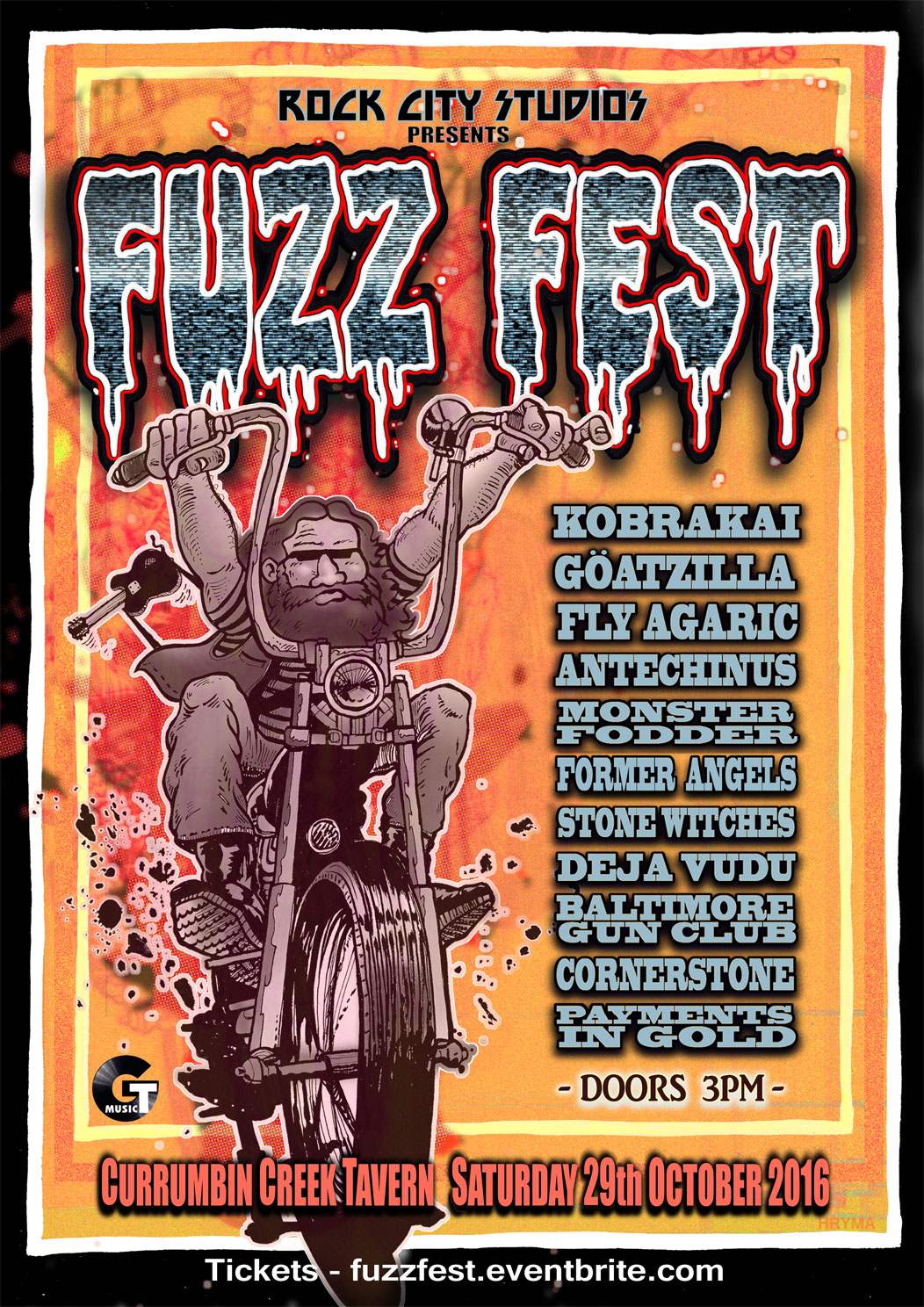 ROCK CITY STUDIOS proudly presents FUZZ FEST!
FUZZ FEST is an Australian Boutique Music Festival that will launch on the Gold Coast at Currumbin Creek Tavern on Saturday 29th October . We place an emphasis on local Alternative, Rock, Grunge & Stoner Artists.
FUZZ FEST- Gold Coast will feature 11 Bands , Video DJ ,Merch & Art Stalls over 9 hours!
Curating the finest local acts each city has to offer, FUZZ FEST-Gold Coast is pleased to announce:
Fly Agaric

Antechinus

Monster Fodder

The Stone Witches

Deja Vudu

Goatzilla

Baltimore Gun Club

Cornerstone

Former Angels

Kobrakai

Payments in Gold
For more details or contact, hit us up here;