Description
Now is the time for Australian manufacturers to future-proof their business to remain globally competitive. Our industry must take advantage of the current wave of digital technologies that is driving new opportunities and production methods, business models, products and services.
Join us at one of three interactive breakfast workshops at this year's National Manufacturing Week (NMW 2018) at Sydney Showgrounds.
Here, we will shine a spotlight on leadership, strategy, innovation and digital manufacturing (Industry 4.0). These workshops are specifically designed for Australian manufacturing SMEs, and are intended to help manufacturers to think differently about the opportunities that digital technologies and new business models pose for their business.
//WHY SHOULD YOU ATTEND?
Whether you are new to digital manufacturing or well on the journey, this workshop will give you valuable insights into the current state of your business and then have you consider where you aspire to be and by when.
Interactive and packed with industry examples, this workshop is intended to help you
think differently about the opportunities and challenges of digital manufacturing;

map the current state of your business with respect to capabilities and characteristics vital for future competitiveness and success, and compare this to where you aspire to be in two years from now;

understand the primary gaps between your current state and your aspirations, to assist you to develop your key areas of focus and potential investment; and

understand where assistance may be sought to help you on your transition to digital manufacturing.
Prepare to be inspired, learn, and grow as you spend the morning assessing and mapping your business' manufacturing capabilities and characteristics using FUTUREMAP™, a maturity assessment tool developed by IMCRC in collaboration with industry partners. As we guide you through FUTUREMAP™, you will hear about Australian manufacturers who are already embracing digital technologies to transform their business.




//WHO SHOULD ATTEND?
Senior representatives of manufacturing businesses (business owners, executives, senior managers).
Support your business ecosystem - partners, suppliers and customers - invite someone in your business network who may be interested in the journey to becoming an advanced and digital manufacturer.


//WHAT WILL YOU LEARN?
Aside from demystifying manufacturing buzzwords such as Industry 4.0, digitisation and servitisation, the FUTUREMAP™ workshop will help you to assess and map the maturity levels and capabilities of your business.
At the end of the workshop, you will walk away with a personalised report that provides you with your business' current position in terms of
market positioning;

leadership, strategy and change management;

innovation and your use of technology; and

digital manufacturing (Industry 4.0).
The report will highlight your aspirations over the next two years, thereby, identifying areas for improvement and offering links to relevant materials, resources and assistance.
At the workshop, take advantage of meeting experts from across multiple government agencies who are on hand to answer questions and offer independent advice.


//WHAT TO BRING?
Be sure to bring a laptop or device (tablet) that is WIFI enabled.




//SPEAKERS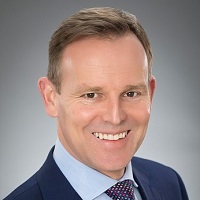 Dr Jens Goennemann, Managing Director, Advanced Manufacturing Growth Centre (AMGC)
Dr Jens Goennemann joined AMGC Ltd in 2016 where he brings extensive experience managing large manufacturing operations in Australia and Europe.
In previous roles, he served as Managing Director of Airbus Group Australia Pacific and Airbus Helicopters. Before his eight-year appointment to Australia, Jens spent six years in Germany with the former European Aeronautic Defence and Space Company (EADS), today known as Airbus Group. He was Head of the CEO's office in Germany, and before that was in charge of Soldier and Parafoil Systems within the Defence Division.

Fred Eske, Sector Director: Advanced Manufacturing, Entrepreneurs' Programme
Fred Eske has 40 years' experience in Defence and the defence and aerospace industry with an exceptional record of leadership, collaboration and achievement. He is an advocate for advanced manufacturing, technology innovation and industry-led collaborations.
He has extensive senior executive expertise in large and small business operations, strategic planning, project management, business development, engineering and advanced manufacturing, enhanced by a comprehensive industrial network within Australia and globally.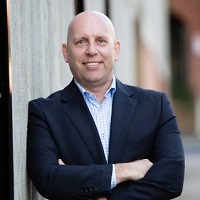 David Chuter, CEO and Managing Director, Innovative Manufacturing CRC (IMCRC)
David Chuter is an experienced senior executive with a strong industry record in leading strategic business growth, operational management and change in the manufacturing sector.
He is passionate about local industry and creating a stronger platform for the wider Australian manufacturing sector through catalysing investment in technology, innovation, collaboration and competitiveness. David has more than twenty-five years of international manufacturing experience, with much of this experience gained in the global automotive industry.
Prior to joining IMCRC in June 2016, he was CEO of MHG Asia Pacific from 2014 and a member of Futuris Automotive's executive leadership team from 2001.




//TIMELINE
7.00 AM - Registration, set up of WIFI connection and breakfast
7:45 AM - Welcome
7:50 AM - AMGC - The future for Australian Manufacturing
8:00 AM - Entrepreneurs' Programme, including wider Government support and assistance
8:10 AM - IMCRC FUTUREMAP™ – Interactive Workshop
9:40 AM - Marketplace – Meet those who may be able to help your business
10:30 AM - End
The FUTUREMAP™ workshop is free of charge. Your workshop registration also provides you direct access to NMW 2018, which opens its doors at 10.00 AM.
Note: Should you have already registered your NMW attendance, you will need to register for the FUTUREMAP™ workshop separately using the link above. Your NMW registration will not guarantee your access to the workshop.




//VENUE
The FUTUREMAP™ workshop is held at Hub1+2 at Sydney Showgrounds, which is located in Sydney Olympic Park. The venue is serviced by an array of public transport and has ample parking. More information on how to get to the venue can be found here.




//CONTACT
Any questions regarding the workshop, please contact jana.kuthe@imcrc.org




//POWERED BY
Advanced Manufacturing Growth Centre, Entrepreneurs' Programme and Innovative Manufacturing CRC (IMCRC)