Description
In this changing legal and technological environment, it can be daunting to figure out how to protect your sources — or even what the threats are.
Better safe than sorry, we think.
So in collaboration with CryptoAUSTRALIA, we're bringing back a practical workshop to help journalists secure their digital privacy and communicate with sources responsibly. CryptoAustralia expert Gabor Szathmari will help you sort out what risks you face, whether you cover national security or the arts. Bring your phone and laptop, as you'll install tools including Signal, Ricochet and OnionShare to make calls, chat and share files securely. It's a complex topic, but we aim to break it down for you.
Drinks and snacks provided.
When: 6pm arrival for 6.30pm workshop start, end by 8pm
Where: Coder Factory Academy, 7 Kelly Street (AIT building), Level 2, Ultimo.
Cost: $10 MEAA members/$15 nonmembers.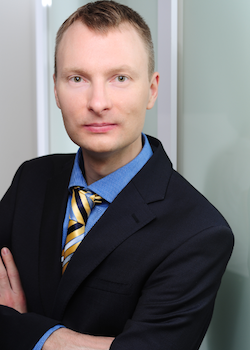 About Gabor Szathmari
Gabor is an information security freelancer in his professional life. President of CryptoAUSTRALIA, a not-for-profit organisation that specialises in talks and practical workshops about privacy and security. Privacy, government transparency, and free speech advocate.
Threema: PRN7228A
PGP key: keybase.io/gszathmari
Thanks to the Coder Factory Academy for providing a space for this event!
This Future Wednesday is part of the Walkleys' Future event series for journos — talks, workshops and networking on future-of-journalism topics in a casual setting, with snacks and drinks. Past sessions have covered podcasting, Instagram, web scraping, the Internet of Things and more: contact Kate Golden with ideas.