Description
Future Talent, Emerging Talent, Early Talent and the list goes on... The workforce of tomorrow often goes by many names but at the route of it all, there is one underpinned meaning - People that can help drive our businesses and their respective industries forward in the future.
We are bringing in a number of experts along with members of our community (you) to learn, discuss and showcase how businesses across Australia have various methods to attract, engage, assess and manage talent as they start their early career.
Speakers:

Anthony Takyi
Campus Recruitment Manager, PwC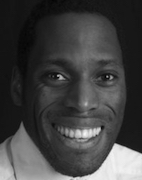 Anthony will join us to talk about 'The future of work: PwC and the power of potential in student recruitment'

A higher apprenticeship scheme, targeting high school graduates has goals of boosting diversity while equipping young employees for the workplace of the future.
The 18-month program saw some 30 high-school graduates (including some university drop-outs) start paid part-time work with the firm. While working, the Sydney- and Melbourne-based group will study part-time for a broad-based business diploma through TAFE.
"They come in and do work with us at a junior level and they will continue to progress through the firm as they build their skills and experience. Some might go on and get a degree post diploma but it's not an expectation from us that they do that," she says.
Students are vetted so that those looking to bypass university and secure a plum gig at PwC are overlooked. The program is about reaching students who may not have the opportunity for further education, because of financial difficulties or learning preferences.
Sponsored by Thomas International, this whole day event will explore the best way to engage and assess future talent. Garth Crossley from Thomas will be presenting,
'Hiring High Potential. How to define high potential for your organisation and hire the right talent for the future'.
Some of the top line points we'll cover include:
· What defines a good future talent hire
· What to consider outside of education
· Where does assessment work well?
· How you can use social media to engage with the right audience
· How real-time communications have impacted engagement
The day
Using roundtable discussions and facilitated meetings, you have the space to network, learn and talk. We love to see you have those 'aha' moments and find something to take back that you can action immediately!
Roundtable Discussion - An open forum for in-house recruitment, resourcing & talent acquisition specialist.
This is an opportunity for delegates to speak openly with each other in a relaxed environment.
Facilitated Meetings - Individual short introductions with some of Australia's leading technology and service companies.
Agenda
09:00 Welcome & Introduction
09:30 Facilitated Meetings
12:30 Sit Down Lunch
13:30 Thomas Internationa
14:15 Roundtable Discussion
14:45 Anthony Takyi, PwC
15:15 Roundtable Discussion
15:50 Summary & Takeaways
16:00 Open Networking w/ Drinks


This event will offer:
Consultations from market-leading experts (facilitated meeting format)

Access to a roundtable discussion with industry peers + 2 in-house speakers

Delicious lunch and informal networking

Post-event networking drinks with industry peers
Who should attend?
Our events are aimed at the Recruitment Manager level and above. You are welcome to bring two people per company. We encourage the manager level to bring a more junior team member for great learning and networking.
Please note these events are EXCLUSIVE to in-house recruitment, resourcing & HR professionals.
No agencies, please.
RPO are welcome if they are representing their client.
Should you wish to partner with The Recruitment Events Co. please contact andrea@recruitmentevents.com.au or call 0474 182 148