Multiple Dates
FUTURE PROOF - Three Interactive Masterclasses for Business Leaders
Sales Have Ended
Ticket sales have ended
Thank you for reserving your place at Future Proof. I look forward to meeting you on 17th September 2021.
Event Information
Refund policy
Refunds up to 7 days before event
Eventbrite's fee is nonrefundable.
Sales Have Ended
Ticket sales have ended
Thank you for reserving your place at Future Proof. I look forward to meeting you on 17th September 2021.
FUTURE PROOF - a series of three interactive Masterclasses for leaders wanting to future-proof their business.
About this event
Is your business future-proof? How can you be sure? Did you see the Covid-19 pandemic on the horizon? Do you have trusted and timely intelligence regarding Australia's relationship with China and the impact this will have on your business next year? Are you fully prepared for the effects of a heating climate on your products and operations? Are you anticipating what to do if the Morrison government changes its policies on emissions after COP26 in November? How are your investment strategies going to adapt? Are you monitoring the impact of social media on capital markets and individual purchasing habits? Is your company secure against cybercrime? Have you evaluated your risk portfolio against a slide into socio-economic uncertainty?
The Hames Group has all these factors on its radar - and more. They are part of an evolving range of possible futures. It is our job to know these things, and to know how to safely navigate the volatile uncertainties they might create. But what about you? Do you rely on others to explain what is going on and what to do about it? Can you trust their advice?
If we are honest, most of us would confess at least a passing curiosity for what the future holds. How often have you looked back on a past event and thought; "if I knew then what I know now, I could have. . ." When we consider any past event with the advantage of hindsight, we generally find areas where we would have made better decisions.
Unfortunately we cannot go back in time. But what now? And what next? Rather than going back in time to fix a poor decision, what if you were able to navigate any events or emergencies with relative ease? What if you could use your knowledge to be better prepared to face any eventuality? What if you could future-proof your business?
While strategic planning is a vital competency for any business as you craft your vision for the future, it is insufficient for future-proofing the business. Equally vital today are networks, innovation and navigation. Working seamlessly together, these three practices allow you to anticipate how the future might unfold, get ready for any 'unforeseen' or unthinkable events, and continuously navigate changing conditions as they unfold.
In this series of three Masterclasses Dr. Richard David Hames, held by many to be one of the most perceptive business strategists in the world today, will explain how any business, large or small, can benefit from using new techniques and practices more suitable for leveraging disruption and adaptation. You will be given a new toolkit for dealing with uncertainty, advice about how and where to invest safely, and new methods for engaging your people and retaining talent more effectively than you ever imagined.
Masterclass One: Thinking the Unthinkable
In the first Masterclass Richard introduces us to the art of foresight – not as a discrete tool, but as part of an all-embracing management system for navigating the complex world of global business. He gives us clues into thinking like a futurist - demonstrating how we can surface and interrogate deeper patterns, so as to see new opportunities and leverage inevitable disruptions. As a group we then discuss the most benign ways to nudge your business into a more secure strategic position.
Masterclass Two: In the Know
Building on the first session, this second Masterclass focuses on finding and harvesting "under-the-radar" information to give your business an umatchable competitive edge. Using very simple tools Richard shows us how information can be shaped into effective strategic intelligence that reduces business risks while engaging staff in a more liberating pursuit of your company's strategic goals. As a group we discuss how best to surface and use networked intelligen to constantly shape strategy in real-time.
Masterclass Three: Navigating Crises
In the third and final Masterclass Richard shows us how to install a real-time strategic "navigation" system to replace annual planning events that no longer make sense in today's uncertain and volatile world. He will demonstrate how foresight, intelligence, and navigation can be integrated into a seamless experience for future-proofing the business. As a group we discuss the practicalities and costs of future-proofing.
Deliverables
Having completed all three Future-Proof Masterclasses you will take away:
A system for future-proofing your business - whether it be a large corporation or a startup
Insights about how to reframe future opportunities and use this new knowledge to your advantage
New tools and methods for leading and navigating the most hostile and uncertain of environmental conditions
A method for harvesting strategic intelligence from across the business ecosystem and using it to increase your competitive advantage in the marketplace.
Specific opportunities for creating and/or investing in future markets, products and associated services.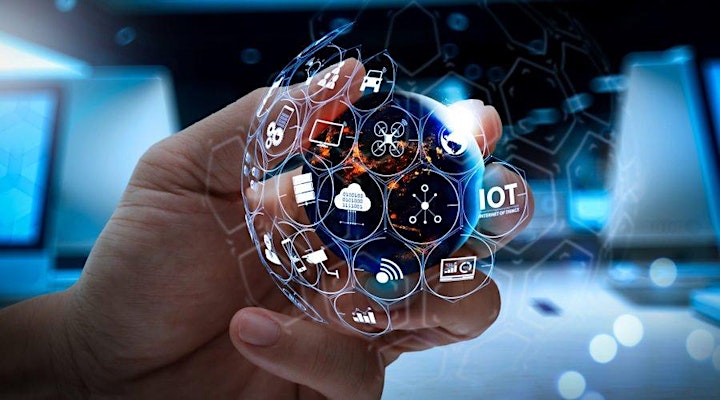 Location
Refund policy
Refunds up to 7 days before event
Eventbrite's fee is nonrefundable.
Organiser of FUTURE PROOF - Three Interactive Masterclasses for Business Leaders