Future of healthcare: Where humanity and technology converge
Description
In an era where many societies and economies are facing booming aging populations, technology is integral for scaling care to meet the demands facing the future of healthcare.
In this public lecture for the Digital Innovation Festival of the State of Victoria, the director of Medicine X, Stanford University's leading program on emerging technology and medicine will share his view of the future of healthcare.
Big data and machine learning hold promise in helping manage the ever-growing medical knowledge and accumulating patient-generated data in order to deliver better personalized and precision medicine to people.
Yet, as Dr. Chu will point out in his lecture, if we want to truly transform the health care system, we must work to better listen to, collaborate with and co-create meaningful solutions that meet the needs of the people who live and work in that system.
Technology can be a great amplifier and enhancer of health care, but we must also see beyond technology for technology's sake
About our speaker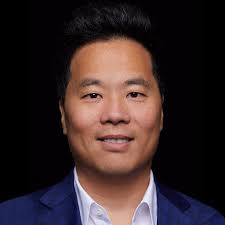 Larry Chu, MD is a Professor of Anesthesiology, Perioperative and Pain Medicine and Director of the Stanford Anesthesia Informatics and Media (AIM) Lab. He is an NIH-funded clinical researcher and is Executive Director of Stanford Medicine X, the world's most-discussed academic program on emerging technology and medicine. He also directs Medicine X | ED, a conference exploring the future of patient-centered medical education. He has written eight books, over 50 papers and over 50 book chapters in academic anesthesiology and digital health. He is a member of the editorial advisory board for The BMJ, one of the most influential general medical journals in the world.
Organiser of Future of healthcare: Where humanity and technology converge
University of Melbourne's Networked Society Institute (NSI) supports interdisciplinary research on how connectivity between people, places, and things shape our networked society. We host a range of free events across the year around topics of technology, human-computer interaction, virtual reality applications, city planning, digital ethics, cybersecurity and more.