Future Law: Rules as Code - Writing laws that computers understand
What will future laws look like? Who or what will understand them? Can laws be written so computers can understand them?
About this Event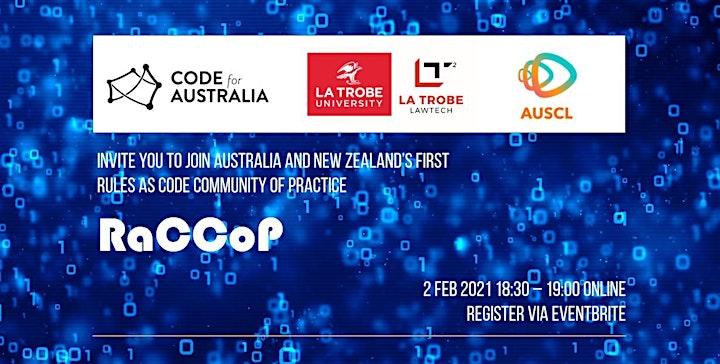 Join the Australian Society for Computers & Law and the Allens Hub for Technology, Law and Innovation for an expert discussion on how laws can be drafted for computers to understand and why are governments around the world are giving serious thought to drafting and translating legislation to code.
What does this mean for future laws and the people they govern? How can the rule of law and the public interest be protected when laws become digital?
Moderator
Prof Lyria Bennett Moses UNSW Professor and Director The Allens Hub for Technology, Law and Innovation
Speakers
Pia Andrews Special Advisor, Digital & Client Data Workstream Lead Employment and Social Development Canada
Dr Guido Governatori Software Systems Group Leader, CSIRO Data 61
Adrian Kelly Co-founder SmartLegal Limited (New Zealand) and Senior Lecturer, Faculty of Engineering & Information Technology, UTS
Sara Falamaki Tech Lead and Software Engineer, Independent Consultant
Invitation to join our community of practice
After our panel discussion (5 - 6:30pm) join us for the soft launch of the RaC Community of Practice (at 6:30pm) founded by Code For Australia, La Trobe University and the AUSCL and open to all interested in RaC!