Sales Have Ended
Ticket sales have ended
For more information go to http://justonemedia.com/fh17 Look forward to seeing you there.
Sales Have Ended
Ticket sales have ended
For more information go to http://justonemedia.com/fh17 Look forward to seeing you there.
Description
If His first coming was the Good News, then His Second Coming is the Great News. He is our Future Hope!
Our greatest message to the world as a Church is that there is a living, returning King.
Join us on Friday and Saturday the 23rd and 24th of June for 8 sessions of inspiration, teaching, and encouragement from the Word of God regarding the exciting times we are living in, the End Times.
There is great blessing in studying the book of Revelation and other prophecies regarding the Church's blessed hope, the second coming of our King, Jesus Christ. It's full of promise, hope, and power to live in these days.
*Child Minding available, RSVP required prior to 20th June - email admin@justonemedia.com to secure a spot.
Conference Speakers
---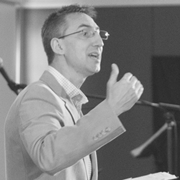 Ps Chris Twinn has a passion for and is anointed to teach the Word of God. His family made Aliya, immigrating to Israel in the early 1970's which set the stage for a life of faith and pioneering. In his teenage years Chris submitted his life to Jesus the Messiah and has been serving Him ever since
For 30 years, Chris and his wife Jill have served the Lord in Full time ministry travelling around the world to preach, teach and equip believers and local churches for missions. Through his in depth teaching style, email teaching letter 'MinistrEmail' and through radio Broadcast 'The Faith Connection Broadcast' Chris Twinn reaches many thousands of people a day in Australia and in oversee's locations.
---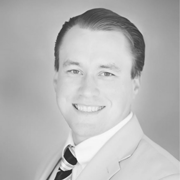 Kelly McDonald Jr is an ordained Evangelist with Hungry Hearts Ministries in America. Kelly's heart is to call a generation topurity and consecration for the return of the Lord. Moreover, he believes that we are undergoing a restoration of Christianity's Hebraic heritage and the full operation of God's Spirit through signs, wonders, and miracles.
Through speaking and writing, Kelly conveys the message of God's Kingdom in the present with a historic and prophetic understanding. Kelly has written many books on Biblical prophecy and history but his main message is to encourage believers to look at their identity through the life of Jesus.
---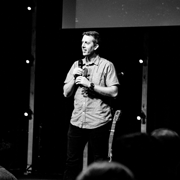 Ps Joshua Pellowe loves to focus on the future hope we have in Jesus' return, and believes that the best message we have as a Church is the fact that we serve a living, returning King. Joshua serves as a local Pastor but has been specialising in Bible Prophecy and teaching on the Blessed Hope for many years.
His passion is to help people understand how prophecy is applicable to the life of the modern day believer and that fear should not be the result of reading the back parts of the Bible. Simply put, his favourite message is, 'if His first coming is the good news, then His Second Coming is the great news.'