Description
Future Female is the first conference of its kind, focusing on international women studying in Victoria. Designed by leading international students, Future Female is all about empowering women and advancing gender equality locally and internationally.
Proudly presented by the Council of International Students Australia (CISA) and supported by Study Melbourne, this event aims to equip future females with knowledge and inspiration to bridge the gap between local and international communities, as we work towards a fairer future.
Join us at the Arts Centre Pavilion, on September 13th 2019, for a program featuring prominent female leaders. Make your mark in Victoria and beyond, at Future Female. The event is fully catered.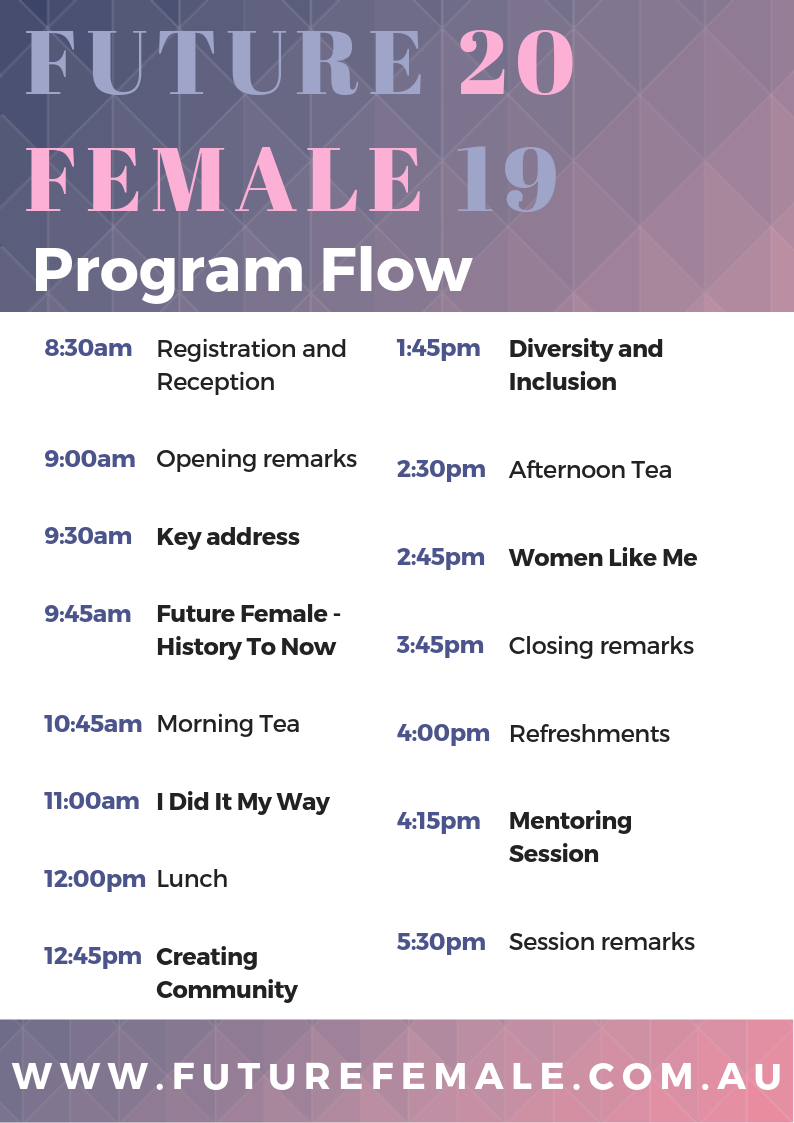 If you are unable to attend the conference but want to join us in the mentoring session, you can purchase your ticket for the mentoring session only.
For Program and Speaker Line-Up, visit futurefemale.com.au or check our facebook page https://www.facebook.com/FutureFemaleConference/