Future Energy Week: connecting organisations with global leaders and innovators contributing to the clean energy transition.
About this event
Be a part of the conversation with researchers, innovators, policy makers and global leaders in clean energy, renewables and climate solutions.
Future Energy Week is brought to you by the Tonsley Future Energy Consortium, and is hosted at the Tonsley Innovation District, South Australia.
This series of events will showcase the best and brightest in energy and will connect organisations with current and emerging innovators that are all contributing to the much-needed clean energy transition.
The Tonsley Energy Consortium was founded in 2018 by EfficientSee to realise a vision of strong collaboration between current tenants and solution providers in energy. The group of founding members that included Zen Energy, SAGE Group, Cleanpeak, Azzo and EfficientSee has since grown to include the City of Marion, Flinders NVI, Tafe SA, Tesla, Danfoss, Rockell Automation and Phoenix Contact. This dynamic group represents a unique model of collaboration that is the way of the future.
Through this collective the Tonsley Innovation Precinct is becoming recognised as the Future Energy Hub and is known for many 'firsts' including Australia's largest rooftop solar array and Hydrogen electrolyser.
Future Energy Week has three key aspirations:
• Collaborate: To encourage and demonstrate the power of collaboration.
• Educate: To equip those facing the challenges of Australia's energy transition.
• Elevate: To highlight the precinct, region and state as global energy leaders and problem solvers.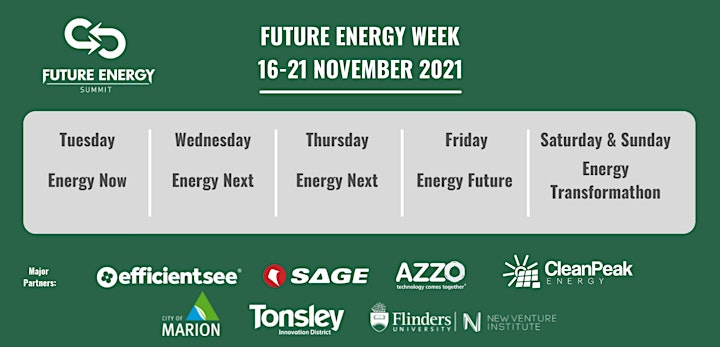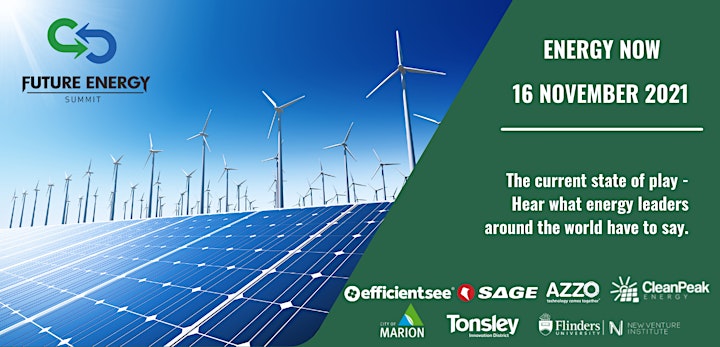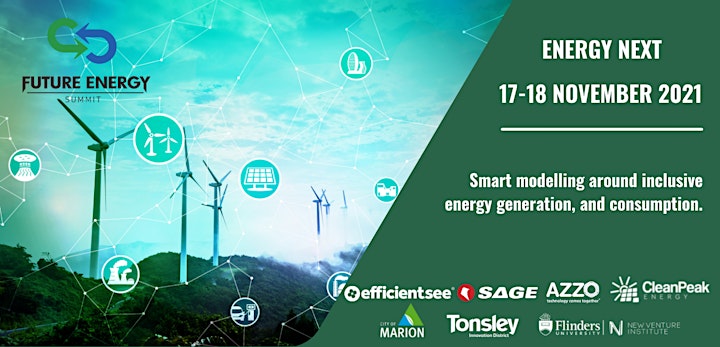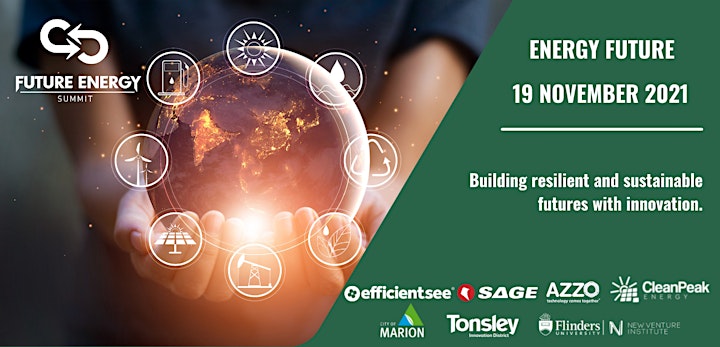 All tickets sold for Tonsley Future Energy Week are carbon neutral & socially responsible with contributions going to Trees for Life & MarionLIFE