Funding Connector [Syd - Sep 16]

Wednesday, 7 September 2016 from 5:00 pm to 8:30 pm (AEST)
Event Details
Trouble getting funded?
Don't want to put your house on the line, but still need capital?
Private Investors vs Private Equity. Line of Credit vs cash Flow Funding. Debt vs Equity. Not sure what is best for your business? 
Want to tackle crowd-funding but not sure where to start?
You need to be at Funding Connector
Come and meet the people who actually decide the fate of your funding. Whether you get a yes or a no. Learn from the experts whose job it is to get entrepreneurs and business owners just like you funded.
Come and learn from the experts who can teach you that it's not a matter of being funded or not. It's a matter of how and it's a matter of who.
Not only will you be able to meet these experts face to face on the day, you will also find out what are the right next steps for you to take to get your funding requirements sorted. Whether it's $10,000 or $1 million you need to grow a small business to a bigger business or to an empire.


Who is speaking and available for questions?
The Banker. Getting credit from the bank. What will the bank approve and what will they say no to. Understanding how the bank can help you.
The Venture Capitalist. What role does venture capital play? How do you pitch to a VC? What will they fund and why?
The private / Angel investor. What is a private investor looking for? Where do you find them and how do you approach them with success so they want to hear your pitch
The Crowd-funding Ace. Did you know that crowd-funding has the highest success rate of any kind of funding and how you can take advantage of it?
The Grants Genius. Maybe the government can give you the money. It's free! Maybe you can even get the money before you spend it!
Alternative Funding Sources. There are many more avenues than traditional lines of credit or overdrafts. Which one is right for your business? Understand each lending provider has different criteria. How to find the one where the criteria suit your needs
The Pitch expert. What do you say? Is there a formula? How do you find the right people to pitch to
The Business Planning Expert. Understand how a great business plan is your best tool to open the door to the bank, the investor and the VC. Why traditional business plans don't work
The CFO. Understand what numbers you show to get success. Get guidance on what works in your industry. Forecasting
Who is this event for? 
Entrepreneurs looking to get the business off the ground

Small business owners looking for growth capital

Startups looking for investors

Established businesses looking to fund new growth

High-growth businesses strapped for cash through expansion

Business owners looking to expand and grow interstate or internationally

Executives looking for growth funding for the next stage of enterprise growth

Owners looking to leverage technology, inventions and the like for their next growth phase.

Companies with significant development costs or R&D

Director / Manager in various areas

Strategy / Business Growth executive

Senior Consultant / Advisor

Financial Controller / CFO / Accountant

Board Member


There will be business owners and professionals like yourself covering all industries, all looking to fund, expand and grow their businesses. In addition to meeting the speakers and panelists this will be a great opportunity to network amongst likeminded individuals.


The day includes...
A room full of high profile professionals - there are "business connectors" to welcome you, and introduce you to people who most interest you throughout the day, be that funders, experts or other business owners
Keynote

Three streams of seminar sessions covering capital raise, lending and grants

A generous scattering of workshops teach you which way is up for business planning, financial forecasting, proecting your IP and much more

Interactive panel discussion where your funding challenge is taken seriously

Q&A where there is enough time to 'delve deep' to give you a way forward to funded!

Mix & Mingle and ask in-depth private questions of the experts

Start the real conversation on how to get your business funded

Meet owners of other high-growth businesses 

Morning tea, lunch and afternoon tea
To reserve a space at this exclusive event please use the registration options above.
The event has FOUR parts
Expo: Meet and talk to the experts at the stands who can discuss with you how your business may be able to take advantage of different funding opportunities. Start the process right there and then discussing the needs of YOUR business.
Challenge the Funder! See the top speakers together on stage helping you to resolve your funding challenges
Consultation: If you're serious about funding this is your chance to get the funding process started on the day. These advisers are neutral, ie they don't have a particular funding strategy of product they want to sell you; instead they will take a holistic view with you to get you funded. Please Note: You must book the "Consultation" ticket above ahead of the event
Networking: Don't forget the room is full of owners and founders of high growth businesses just like yours. People who are going place and are keen to get there sooner. Bring plenty of business cards -- you never know who you'll meet
About Funding Connector
This is the third year this event runs. In 2014 the event broadens out to cover all important areas of funding. The feedback from the last two years has been overwhelmingly positive—proving there is a huge need in the business community for this information and people were very excited to learn in detail what options are available to them. 
To find out more about BusinessConnector:
YouTube: http://www.youtube.com/businessconnectiontv
Linkedin: http://www.linkedin.com/groups/BusinessConnector-4536559
Contact: events@businessconnector.com.au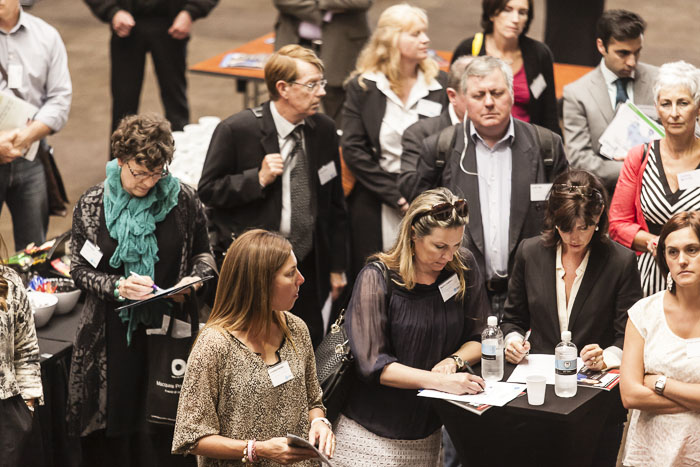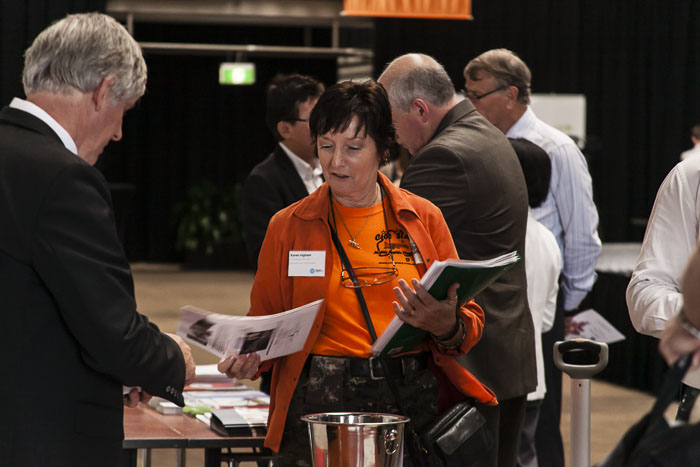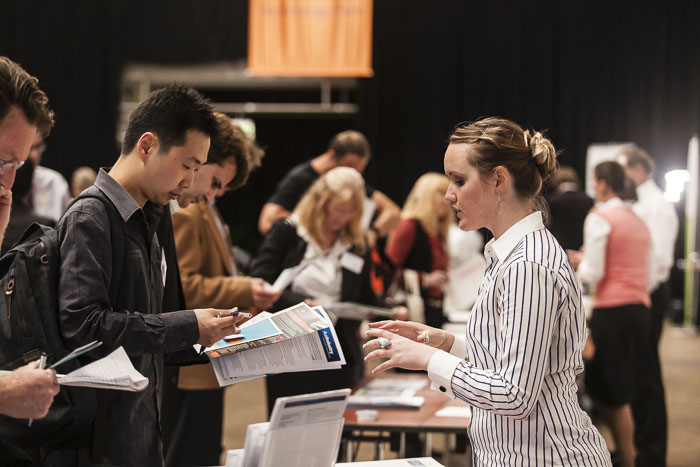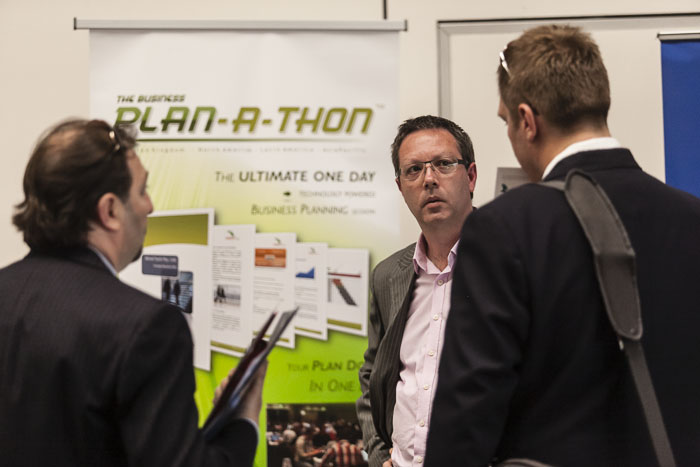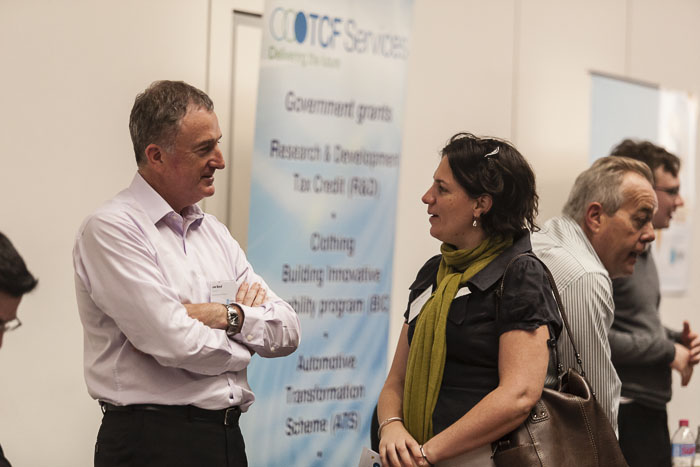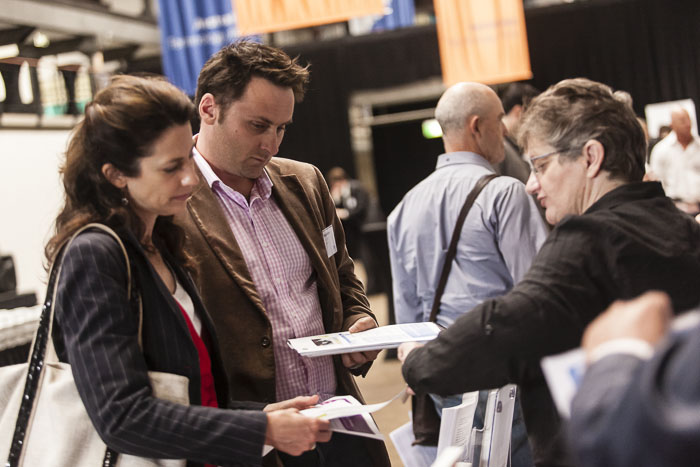 *Photos by Peter Oliver and Yve Lavine
FAQs
What is the refund policy?
You can cancel your booking up to 7 days before the event and your ticket will be fully refunded. As this is the normal cut-off for organising catering and other event details, no refunds are possible after that point. 
Do I have to bring my printed ticket to the event?
You can bring your printed ticket or install the Eventbrite app on your smartphone
What's the dress code? 
Business casual is normal.
Should I bring business cards? 
Are you serious? While you come to learn from the exhibitors and presenters there will be plenty of great opportunities for quality business networking. So make sure you come prepared.
When should I arrive? 
To get the most out of the event, come from the start. This will give you the chance to attend as many as possible of the presentations. However, we do realise that meetings and other engagements sometimes get in the way, so arriving any time during the afternoon will give you an equally good opportunity to connect with the exhibitors and learn from what they bring to the event.
When & Where

Sydney CBD
Details TBA
NSW 2000
Australia

Wednesday, 7 September 2016 from 5:00 pm to 8:30 pm (AEST)
Add to my calendar
Organiser
Business Connector helps your business grow revenue, profitability and value through a carefully crafted Business Acceleration process. On the front we run a series of seminars, MasterClasses, courses and other events and behind that we offer a range of in-depth programs and an online platform to ensure your business grows rapidly and safely.