Description
SOLD OUT! New event in August Just listed - be quick to register at https://wound-workshop-august.eventbrite.com.au
A practical skills workshop series utilising interactive learning techniques.
Held over a four-week period on Wednesday evenings in our state of the art learning facilities at Spring Hill, this workshop series utilizes a practical skills development approach to learning about evidenced based wound management.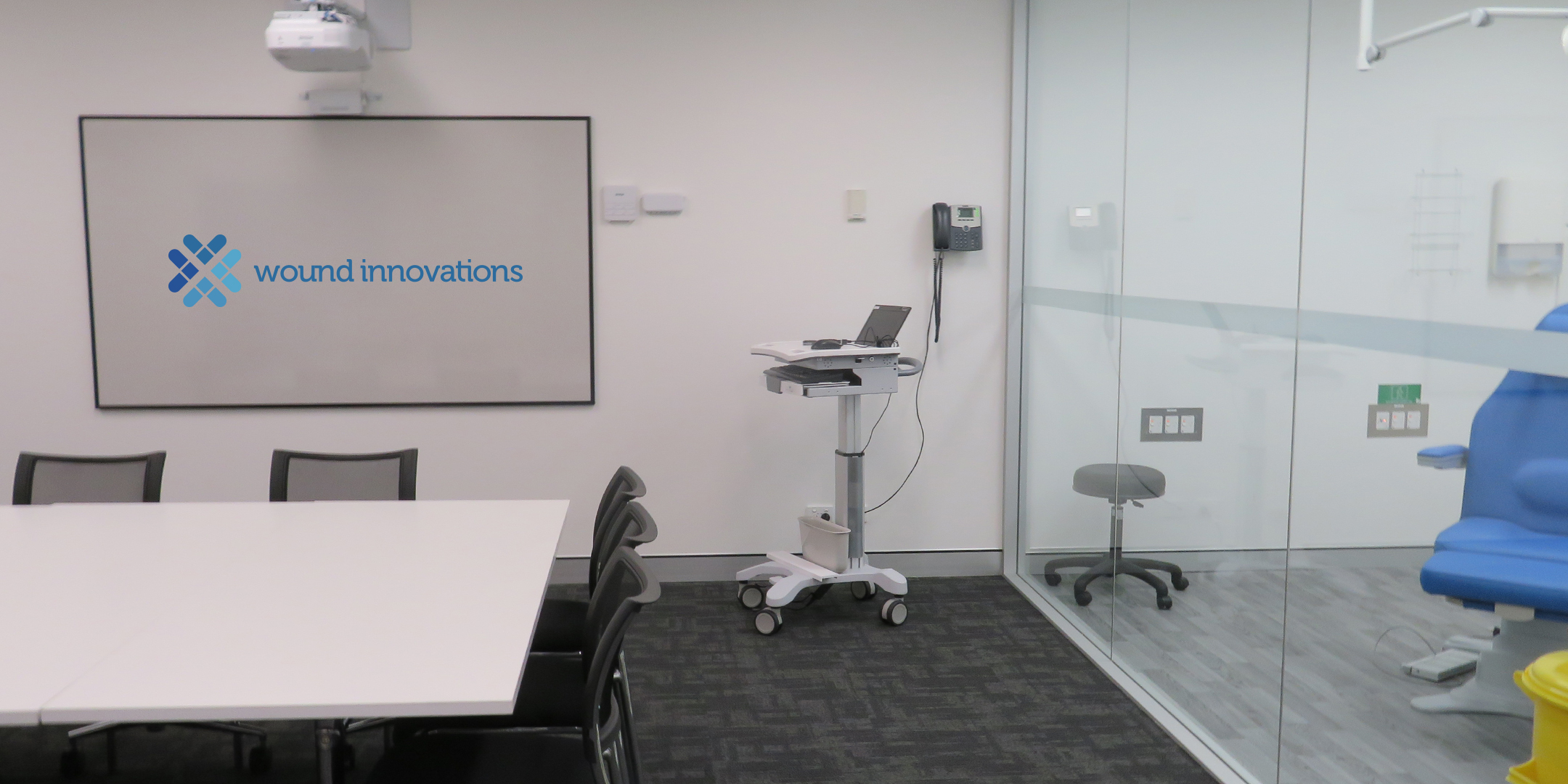 Above: Wound Innovations Learning Centre at Spring Hill
Purchase includes ALL four dates:
5th, 12th, 19th and 26th July 2017 (Wednesday nights)

Each session 5:00pm - 7:00pm

Low cost parking on site
CDP hours:
Learning Outcomes:
Display an understanding of the physiology of normal wound repair and the body's response to injury

Recognise the physiological differences between acute and chronic wounds and demonstrate knowledge of common wound types

Identify principles required to perform a holistic assessment of the patient with a wound

Identify factors that may affect wound healing

Apply a broad range of evidence based wound treatment options based on the principles of wound assessment

Identify patient education requirements

Recognise when and where to refer patients to maximise wound healing
Course Presenters:
Dr Michelle Gibb (PhD, NP- Wound Management) is the Clinical Director of Wound Innovations. Michelle has extensive clinical experience in wound management and is well known both nationally and internationally for her expertise in this area.
Sharon Whalley (NP-candidate, Grad Dip Wound Care) has extensive experience in the both acute and chronic wound management. Sharon enjoys sharing her knowledge and skills with other clinicians to improve outcomes for patients who live with wounds.
Target audience:
All clinicians who are involved in wound management as part of their day-to-day practice: General Practitioners, Practice Nurses, Community Pharmacists, Community Nurses.