About this Event
Fundamentals of Cityscape Photography | Heesoo Chung
Join Heesoo Chung for a 3 hour photography workshop that will break down the process of cityscape photography, and help expand the way you think about your own approach to photography.
You will be guided along the picturesque waterfront of Kirribilli and fringes of Milson's Point, visiting some of Heesoo's secret spots while learning new shooting techniques and maximising different light conditions.
This workshop will introduce you to composition techniques as well as other techniques including: focus stacking, long exposure and light painting.
Skill Level: Beginner to Intermediate.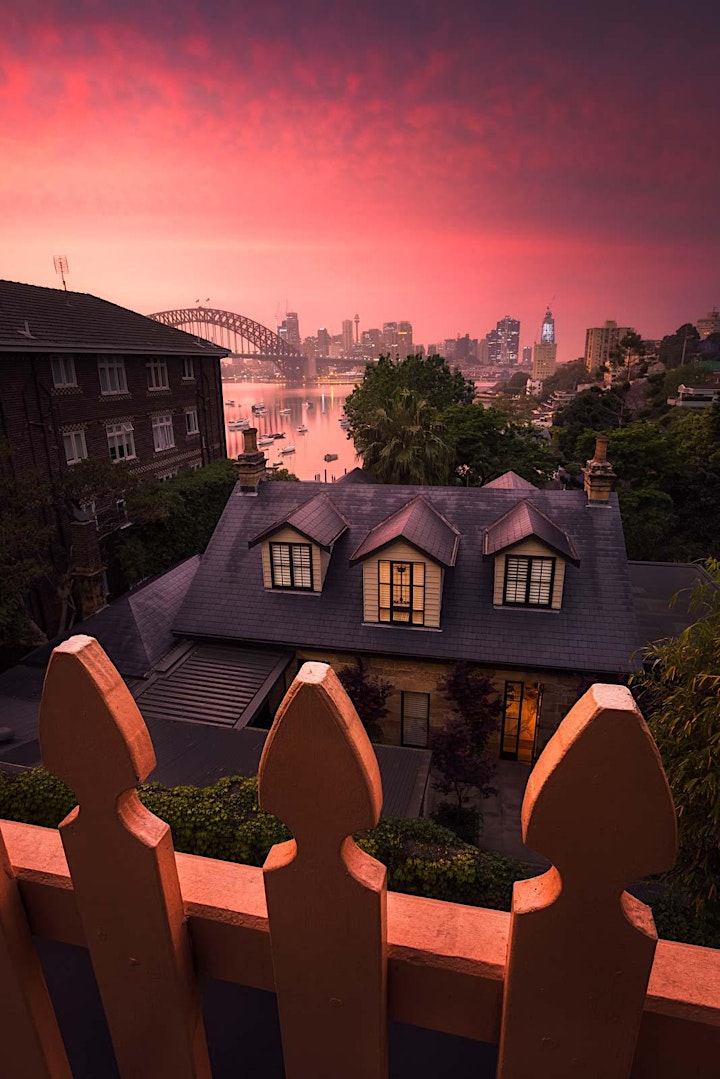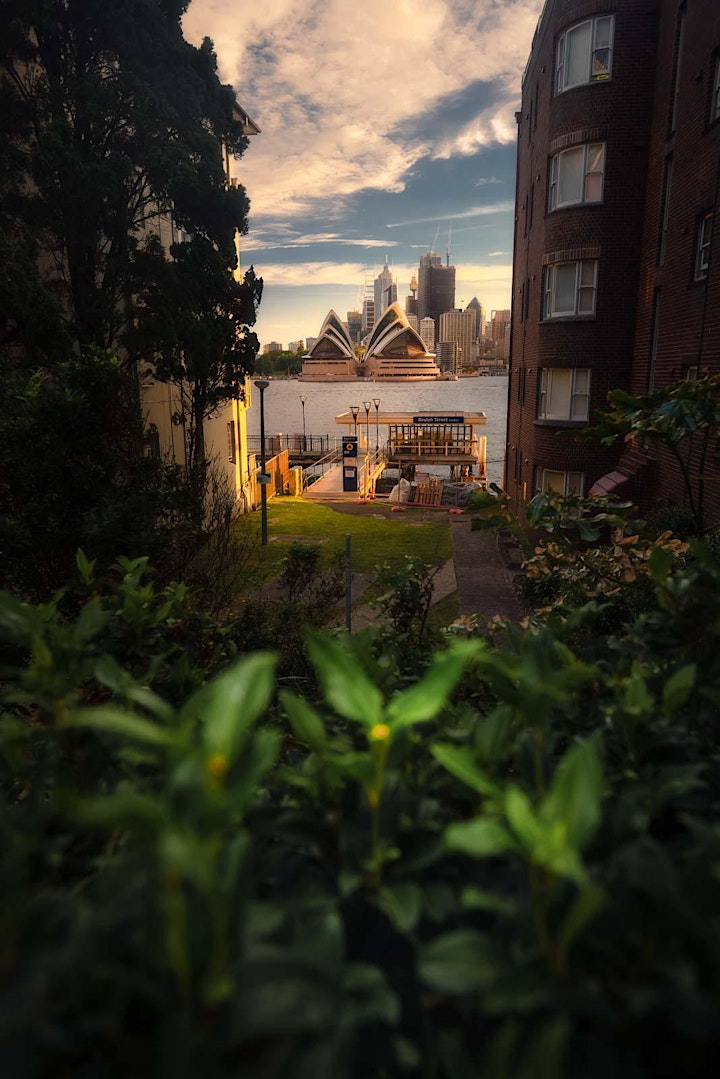 Images by Heesoo Chung
Topics Covered:
- Finding Compositions
- Planning and scouting compositions
- How to read histograms
- Focus stacking
- Exposure blending
- Long Exposure photography
- Night Photography
- Light Painting
- A guide to some of the best spots to shoot Sydney from
- Best settings and gear to use
- Intro to photography apps and how to use them
What to bring
DSLR or mirrorless camera
Fully charged camera battery
Memory card(s)
Lenses: longer (200mm / 300mm or above), wide-angle (wide FX 14mm, wide DX 10mm), prime (FX Prime 50mm f/1.8 or above, DX Prime 35mm f/1.8 or above)
Cable release (optional)
Tripod
Please note this course is one of a selective number of recommencing live on-location workshops. Ensure you have read through the Covid-19 Safety Aknowlegement details during the checkout process.
Note: If your Nikon camera is SnapBridge compatible, please bring along your mobile device with the SnapBridge application already installed.
If you are interested in purchasing a gift voucher for any of the other Nikon School courses, please click here.
Check out our Frequently Asked Questions.
For more course information or enquiries phone:
1300 851 435 (Mon-Fri 9-5 PM AEDT)