Fun is just another word for learning - Using a game design framework in Moodle

Friday, 17 July 2015 from 12:30 pm to 1:30 pm (AEST)
Event Details
Fun is just another word for learning - Using a game design framework in Moodle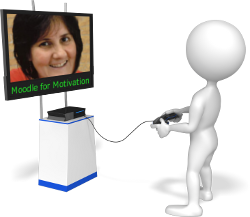 "There is a lot more in him than you guess, and a deal more than he has any idea of himself" (Gandolf).
Gamification in education is a design process that re-frames goals to be more appealing and achievable.
Professor Dweck would describe the quote above as a 'Growth Mindset' which creates resilience in learners. The social constructionist pedagogy underpinning Moodle is in alignment with game design thinking and developing a Growth Mindset.
Come along and hear how applying these concepts in my Digital Media class has improved attendance, participation and completion rates. I will demonstrate a Gamification Framework I use to choose the best Moodle activity at each phase of the learning journey.
This presentation maps research and observations by Game Designers (Koster, VanDenBerghe, Bartle), Pyschologists (Mayer, Dörner) Storytellers (Palmer) & Educators (Dweck) to deepen our understanding of the power of fun, motivation and play in education.
Join us for fun!
Join us online with Nat Denmeade, Friday, 17th July 2105 from 12:30 PM (for a 12:45 start) to 1:30 PM (AEST).
Who should attend?
VET practitioners, course developers, instructional designers and Managers who want to learn more about gamification and how it can motivate learners.
Meet the presenter - Natalie Denmeade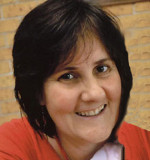 Natalie works as an educational gamification consultant. She is interested in researching emerging technologies and how gamification can transform traditional assessment and delivery methods to enable higher engagement and completion.
Her technical experience covers Moodle Learning Management System, Mobile Computing, and Web Technologies. 
Her  'Moodle for Motivation Tool Guide' has been distributed widely as a useful tool to promote diversity in e-Assessment using gamification strategies. She has also developed an award-winning Moodle course using gamification principles.
Have questions about Fun is just another word for learning - Using a game design framework in Moodle?
Contact Klevar Events
Organiser
Klevar is a learning and education company who specialise in the application of technology to achieve successful outcomes for learning and education.
We do this through our unique model that outlines our approach to achieving innovative, stable, sustainable outcomes.
We provide consultancy, project management, educational design and research as well as content development, front and backend technical solutions. Our approach is to consider the evidence base for solutions balanced with future proofing activities to ensure relevance for the future.