The first Full Moon Disko of 2021! Come celebrate the beginning of a brand new year to the rhythm of the drums
About this Event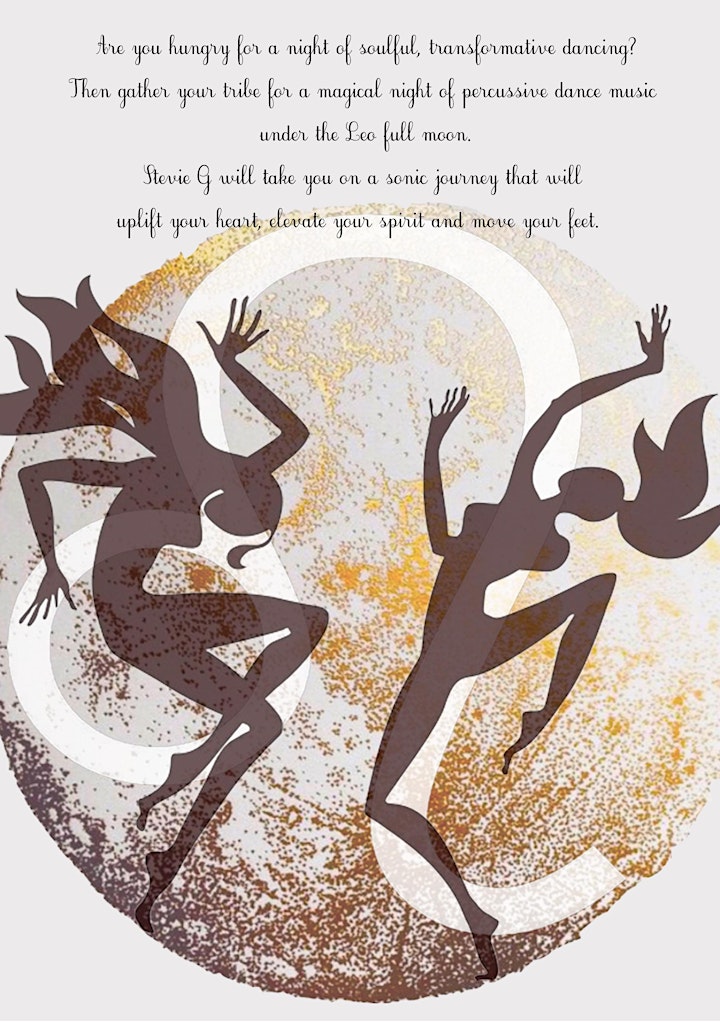 The full moon has been celebrated for thousands of years in ancient cultures for its magic, mystery and special energy. It represents a time to gather with community, release unwanted energies and honor what we have created since the new moon. Whether it's pagan festivities, Native American pow-wows or the moon dance rituals in Mexico, these events celebrate the moon when it's full because of the feminine/yin energy it exudes and in all of these festivities the drum is always one of the central features. Full Moon Disko is about releasing these energies through dance, and in particular through organic and electronic rhythm-centric music from around the world including Africa, Latin America, East & South Asia, with less prominence on ceremony and more emphasis on dancing during this monthly event scheduled on or around every full moon cycle
Besides adhering to usual COVID19 safe distancing limits and being respectful to those around you, there are no restrictions imposed on how you wish to express yourself and can come and go at any time during this two hour event. Bring water and whatever you think you'll need to feel comfortable and have fun!
A free download link to the DJ mix on the night will be sent to anyone who leaves their email address on the contact tracing/mailing list sheet for each event they attend
******************************************************************************************************
Sunshine Coast resident, Stevie G, has been spinning eclectic tunes on the international music scene since 1988. Stevie spent his early career in Washington, DC before moving to Bali, where he became a musical fixture on the island for over 15 years. As well as being a resident DJ at Bali's most iconic sunset venues, including Ku De Ta & Potato Head Beach Club, Stevie also spearheaded some of the island's most popular, soulful dance parties, including the famed 'Disko Afrika' events. Playing rhythm-centric Afro & Afro-Latin music, boogie-down selections, throwback classics, these seminal soirees gained a devoted following. Nowadays, you can find him playing music at popular Noosa venues including The Catalina, Rococo & Mr. Drifter.