Full Gospel Business Australia Adelaide South Fellowship Breakfast
Location
Tonsley Hotel & Cellars
1274 South Road
Tonsley, SA 5042
Australia
Join us in September to hear John Sikkema share 5 Keys to transforming your business. Please note change of date for September meeting.
About this event
John Sikkema
5 Keys to Transforming Your Business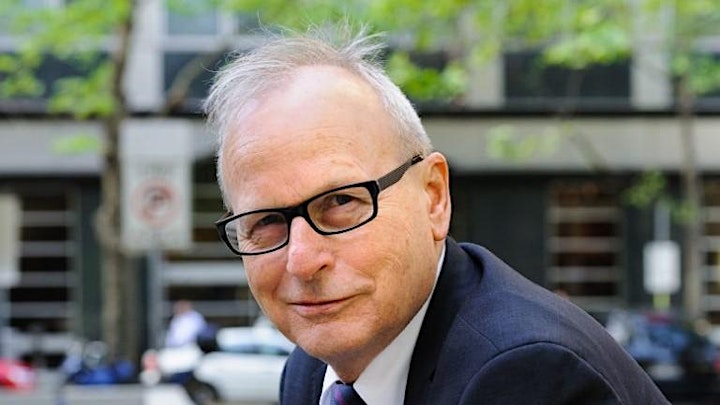 John Sikkema is a business entrepreneur, author and thought-leader who is passionate about motivating and mentoring entrepreneurs, business leaders and community leaders to discover their life purpose and align their business with that purpose to live and leave a lasting legacy.
He is the Executive Chairman of Halftime Australia, a values-based executive coaching organisation addressing the growing hunger and need amongst Australian business leaders and owners to pursue more than just success. He is also the Director of Halftime Global Partners, a Christian organisation – Halftime Institute located in Dallas, Texas USA.
Today, he sits on various boards, which includes his position as non-executive Board Chairman of Prime Value, a Melbourne-based funds management company. Prime Value is an award-winning boutique Australian investment manager. Prime Value, together with associated company Shakespeare Property Group, currently manages in excess of $1.5 billion in Australian equities, cash like instruments, commercial property and agricultural assets.
John is also non-executive Director and shareholder of LCP Global Pty Ltd, a leading strategic management consulting firm that was started in the U.S. in 2010. LCP Global works with business leaders, executive coaches, HR professionals, consultants and leadership development professionals. Its leadership solutions are backed by rigorous research and include the unique, results-oriented Leadership Capacity Program™.
At 49, as CEO and largest shareholder of the financial planning group Garrisons and Funds Management company – Synergy Capital Management, John successfully sold his business to Packer-backed listed company Challenger. John had transformed the small company he started in Tasmania into a successful franchise business with 65 offices across Australia.
Yet, it is his personal transformation that remains his most satisfying and rewarding achievement.
He is passionate about inspiring and empowering business leaders to make the second half of their lives more impactful than the first half – by turning their business, and life, into a living and lasting legacy!
John is also actively involved with Empart (formally Compassion for India) globally, taking business people on leadership trips to North India in a truly grounding and life-changing experience.
John penned 'Enriched: Re-defining Wealth', largely in response to frequent requests from seminar participants to share more of his story and journey. John, and his wife Suzanne, live in Bayside, Melbourne and have four adult children.
Meeting details:
The FGBA Breakfast meetings are from 8.30am to 10.00am in the Hamilton Room, Tonsley Hotel on the last Saturday each month:
o Buy your own breakfast
o Opening Prayer and Worship
o Networking time to promote your Business or Ministry.
o Sharing short testimonies of God's Supernatural goodness in our lives.
o Speakers who will share an encouraging word.
o Praying for each other in small breakout groups.
FGBA-SA is a body of believers inspired by, and passionate about following the Great Commission that Jesus Christ commanded in Matthew 28: 16-20
In the event of a Covid-19 lockdown, or government initiated restrictions that prevent us meeting face to face, will will notify all registered attendees by email, of the video zoom link that will be made available for this meeting.