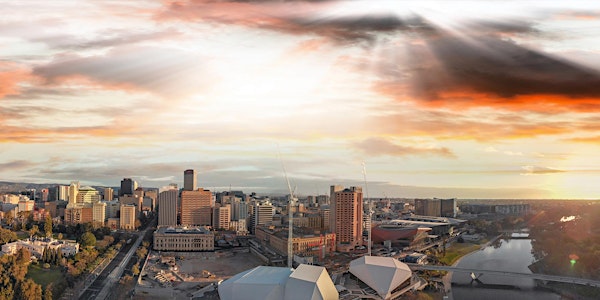 Full Gospel Business Adelaide South Fellowship Breakfast
Location
Tonsley Hotel & Cellars
1274 South Road
Tonsley, SA 5042
Australia
Our monthly meeting to share God's blessings on our businesses and ministries, and to pray for each other.
About this event
Our keynote speaker for August is Hugh Marquis
Founder of Transformational Leadership Australia, International Leadership Consultant
Hugh Marquis is married to Jane and have three children Breanne, Savannah and Owen.
Hugh is a kingdompreneur – creating and building with God for His purpose. Hugh has built, transformed and sold companies spanning many industries including, Hospitality, Human Resources, Telecommunications, Forestry and Information Technology. While he calls Australia home, they have travelled to over 100 nations where they have experienced many different cultures and experienced social injustices like human trafficking, poverty and hunger first hand. This has inspired a journey to transform societies rooted in greed, fear and corruption to one motivated by caring, sharing and prosperity for all. Hugh will set you up for great conversations and launch you, your staff and business in a transformational journey that will impact your family, community, city, nation and world.
Everyone or Couple attending will receive a copy of Hugh's book " Take Your Framework and Stick It Up Your Pipeline" – Finding a New Normal in Business
Meeting details:
o Buy your own breakfast
o Opening Prayer and Worship
o Networking time to promote your Business or Ministry.
o Sharing short testimonies of God's Supernatural goodness in our lives.
o Speakers who will share an encouraging word.
o Praying for each other in small breakout groups.
FGBA-SA is a body of believers inspired by, and passionate about following the Great Commission that Jesus Christ commanded in Matthew 28: 16-20
In the event of a Covid-19 lockdown, or government initiated restrictions that prevent us meeting face to face, will will notify all registered attendees by email, of the video zoom link that will be made available for this meeting.