Description
Join Cas McCullough, founder of Writally, and the Legendary Josh Wulf from Magikcraft for our second one-day content hackathon where you can write up to a year's content for your startup, small business, or personal brand.
"Before I went to the Content Hackathon, I didn't write content and it was a frickin' pain in the neck. It dragged me down cos I knew I had to do it. It sucked! At the Content Hackathon I realised that I could follow this simple pattern and use Writally to generate my content. I scheduled it and turned it into a habit. I literally got my entire year's content sorted on that day. Now I think about other stuff, and the content is no longer a problem. It's happening - predictably! #HowIGeneratedAYearsContentInADayWithCasWritally" Josh Wulf from Magikcraft.io.
Featured Session 1: How to turn your blog into a bestselling book
Have you ever wanted to write a book?
Did you know that you can blog your way to becoming a published author?
That's exactly what Cas did and when she launched her book Your Brilliant Un-Career, it was no. 1 in its category on Amazon in launch week and has helped Cas win $$$$$ in new business.
In our second content hackathon, not only will you have the opportunity to get up to a year's worth of content sorted, but Cas is going to show you how to turn your blog into a book, and give you a list of blog post types to help you get started.
It's easier than you think, especially when you use Writally's revolutionary blog post recipes to give you the structure you need to make your bestseller a reality.
"Thank you for the fantastic Writally workshop! It has really kickstarted a blogging frenzy!! :)." Emily De la Pena, (from Coding Kids)
Featured Session 2: SEO tips for your blog with Angela Henderson
Angela Henderson's blog at Finlee and Me literally attracts millions of page views and her online retail store is a mega-success story. Angela will talk about how getting her SEO right helped her attract more eye-balls to her blog and business and she'll share about her amazing social media success. She recently had a post go viral to over 1 million people! Angela knows her stuff! If you're serious about monetizing your blog, don't miss this!
---
We will be providing lunch on the day so that you can focus on creating content. We have excellent coffee next door at The Urban Hotel and there's chilled water on tap. CCIQ are generously providing drinks on the day!
Please let us know about any dietary restrictions or allergies that you have by Friday May 19.
Any inquiries, please contact Cas - cas@writally.com 0438898706 or Josh - josh@magikcraft.io 0431929675.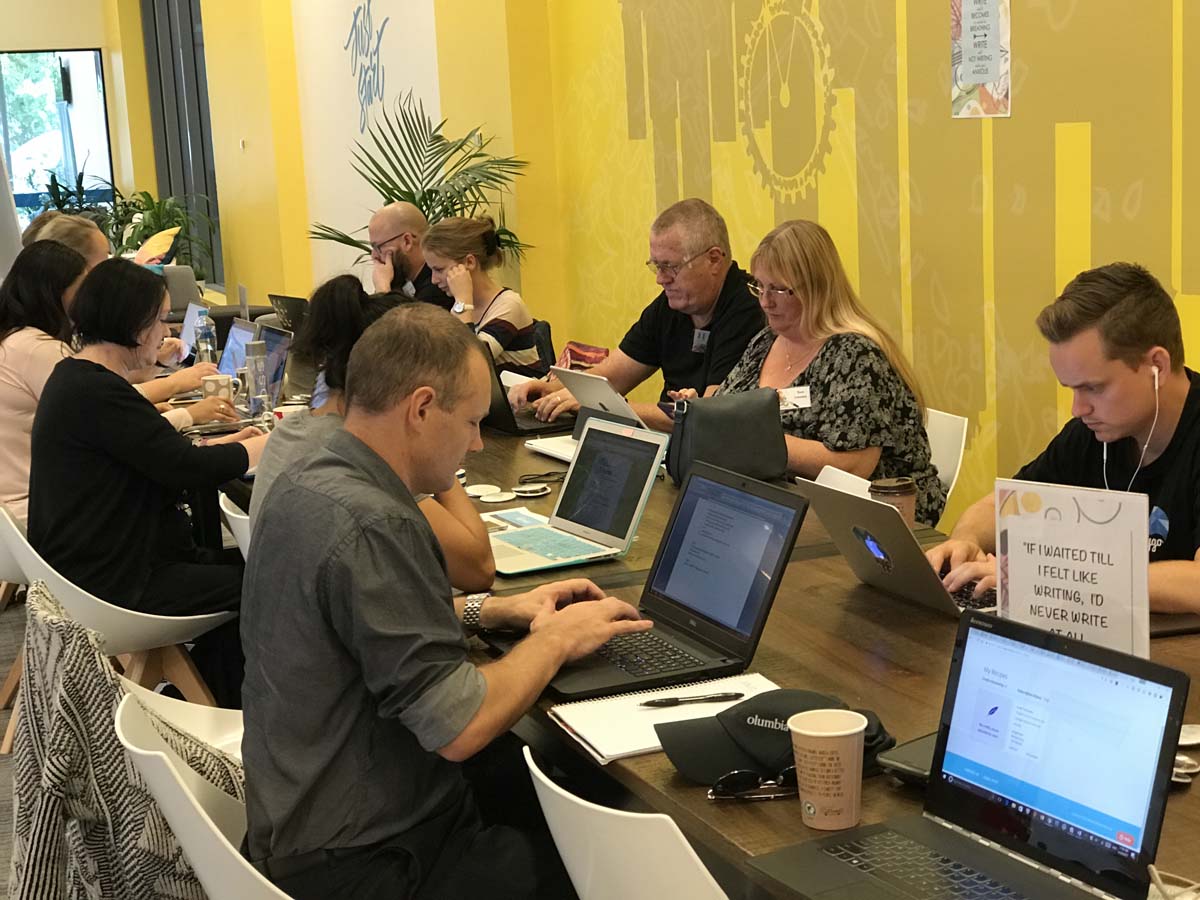 ---
MORE TESTIMONIALS
"Thank you for a wonderful value-packed day! Glad you had a days event gave me time to get over some blocks! Thank you again, Caroline." Myrna Widlend
"Attending the bloghackathon was exactly what I needed to get over my block in thinking I couldn't write blogs. Words have never been my strong point, Physical Education and Maths are!! This session enables me to work to a recipe to write a blog in my style. It is quick and easy to learn AND do. Thanks Caroline McCullough" Alina Graham (from All About Aquatics)
"At the Bloghackahon in February, within 1 hour, I wrote and posted to my website 2 blogs using Writally recipes. All I started with was the title and 3 or 4 bullet points. The recipes make it so easy for the words to flow and I know my readers will enjoy the post, whether I'm telling a story or sharing tips and tricks." Richard Comer (from The Vehicle Broker)
"I tend to procrastinate writing new posts. I love the blog hackathons because they enable me to get a post done in one sitting with only am hour set aside." James Rose (from Aktura Tech and startup ContentSnare)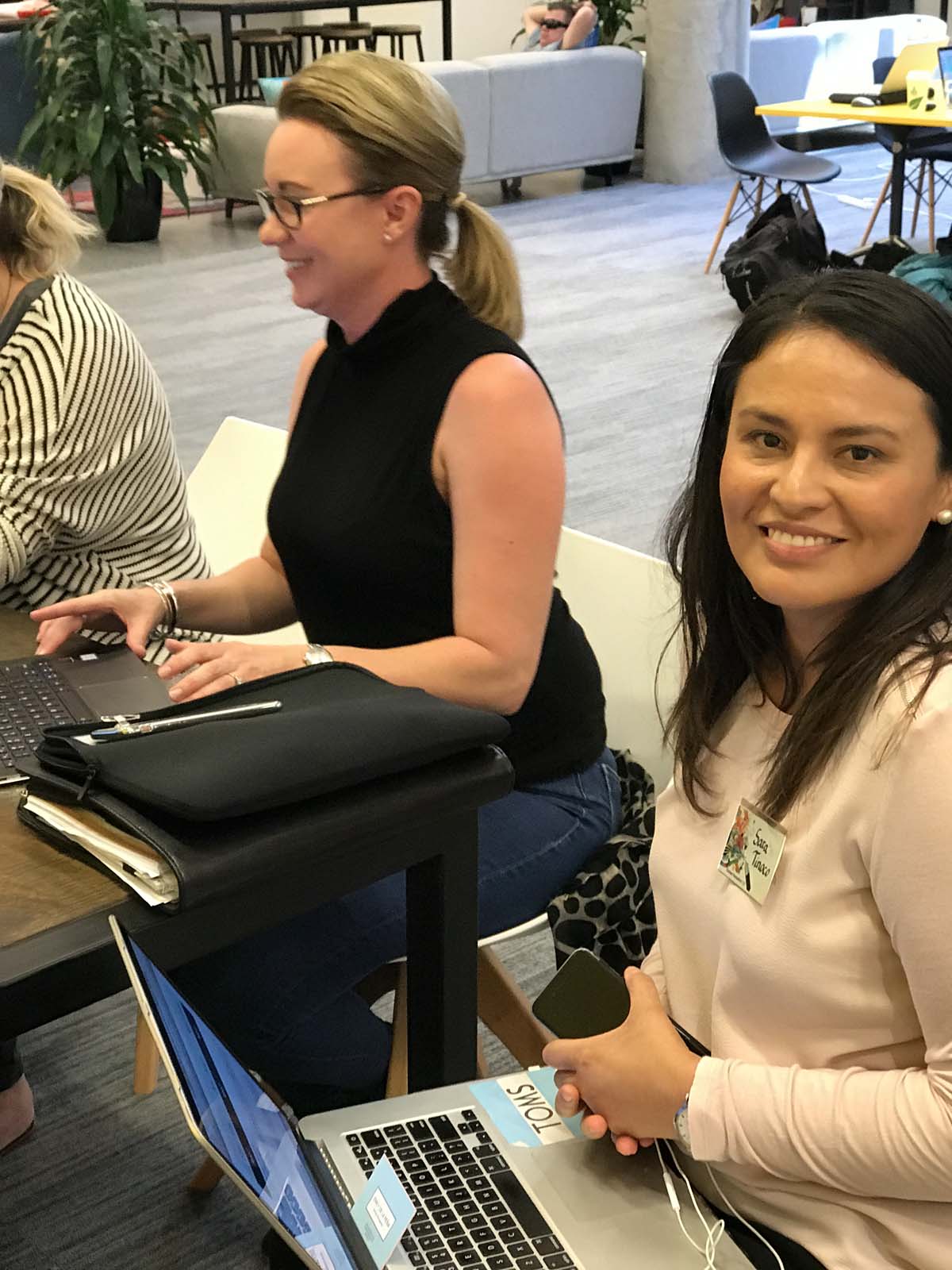 HOW IT WORKS
Before the Event:
1. You'll be able to generate a light-weight one-page content strategy with the help of Cas's breakthrough One Page Blog Strategy Canvas. You'll get the webinar in advance so you are ready to create on the day.
2. After you register for the event, register for a free Writally blog post recipe* via our app. We will add 2 free recipes to your account prior to the event to get you started. Register at https://app.writally.com/account/register.
Tip: if you need help brainstorming topics, join the Writally group on Facebook and ask for input from our 411+ members [http://www.facebook.com/groups/writally].
At the Event:
Bring your laptop, and get ready to write! Using your blog post recipes (which you can download at the event), you'll have uninterrupted time to write as well as help on hand by professional writers!
At the end of the event, you'll walk away with a ton of helpful feedback to help you improve your blog writing and kick-ass blog posts you can publish immediately!
*Please note, you must get your requests to us by 5pm on the Friday before the event to access your first two custom blog post recipes on the day! You can subscribe for more during the event.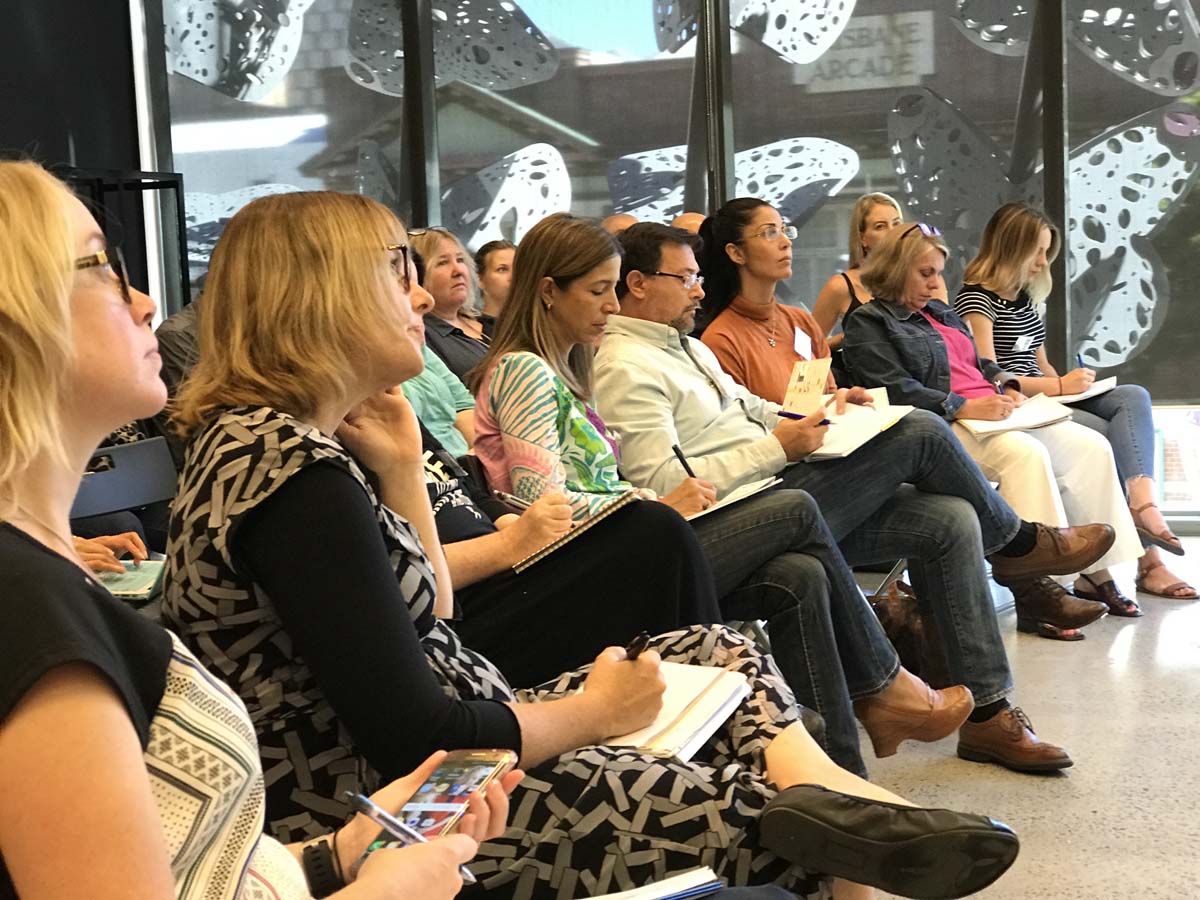 ---
Common Questions Answered
What's a blog post recipe?
Writally recipes are step-by-step frameworks for your blog posts that are customised to the type of post you want to create. For instance: If you wanted to write a How To Blog post that was a beginner's guide, you'd plug in your preferences on the Writally Recipe Wizard and we'd put a recipe in your dashboard that suits your needs.
What are my transport/parking options getting to the event?
Parking: Metered street parking is available along Albert Street and Wickham TCE and there is public parking at the nearby hospital.
Public Transport: Collaborate is within easy walking distance of Roma Street and Central Stations (about 5 mins) but it is uphill/stairs so be prepared for a little exercise.
What can/can't I bring to the event?
If you have special dietary needs, please BYO to the event. There's a fridge in the kitchen behind the bloghackathon room.
Where can I contact the organizer with any questions?
Email me at support [at] writally.com
Is my registration/ticket transferrable?
No. However, if you need to cancel due to illness or emergency, we will refund your ticket fee up to 24 hours prior to the event.
Are food and drinks included?
Lunch, snacks and drinks included. (Please let us know of any food allergies by May 19). There is a fridge in the kitchen if you need to BYO.
This event is proudly supported by