Sales Have Ended
Registrations are closed
Thank you for your interest in the Jobs Roadshow. Jobseeker registrations have now closed.
Sales Have Ended
Registrations are closed
Thank you for your interest in the Jobs Roadshow. Jobseeker registrations have now closed.
Description
A WorkAbility Jobs Roadshow is a recruitment event where we bring jobseekers and employers together for a speed introduction. Our focus is on building the workforce for the NDIS and having the right workforce with the right skills at the right time.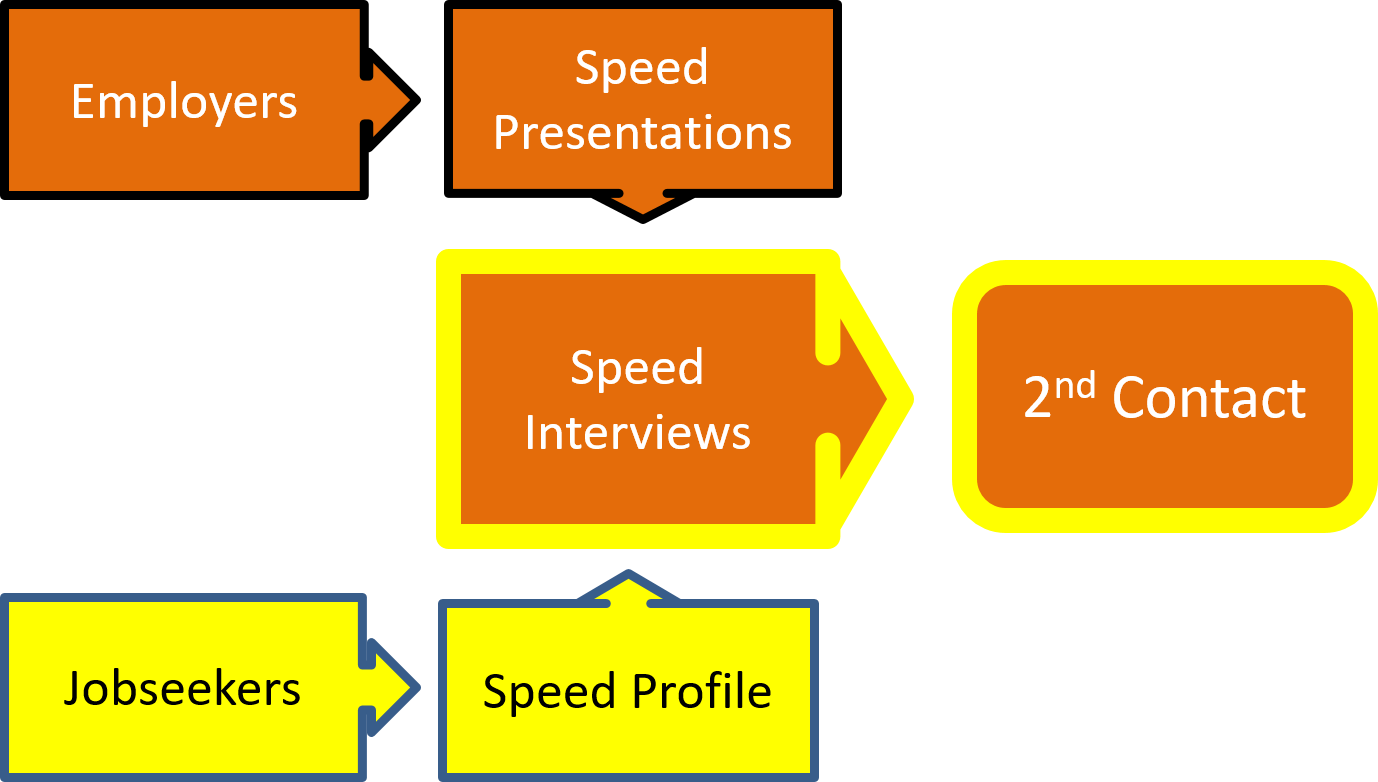 So, how do get involved?
1. You register here on Eventbrite and prepare your Speed Profile. Its a mini version of a resume. We will send you the Speed Profile template after registration.
2. We find employers who have Everyday Support, Specialist Support, Job Support, Administration and Management vacancies.
3. We invite Jobseekers and Employers to attend the Jobs Roadshow event.
4. A few days before the event, we send you a list of Employers that will be attending the event so you have the opportunity to do a bit of research before you attend.
5. Attend the Jobs Roadshow. Each employer talks very briefly (speedily) about their organisation, vacancies and what they are looking for. We then move in to a Speed Interview phase where you, the jobseeker have prepared a Speed Profile and choose which employers you want to speak with at a speed interview. The idea is that you get to meet face to face with several employers and they get to meet several jobseekers face to face. Its a positive energy and exciting event and the conversations in the lines are almost as interesting as the ones with employers. Please keep in mind that these are brief chats, 2-5 minutes and are intended as an introduction only.
5. Employers decide who to contact and invite into their recruitment processes.
We have done several Jobs Roadshows and on average Jobseekers are meeting with 3-5 Employers. Follow the video links below to see what others have said.
Videos
WorkAbility Jobs Roadshow - Employers and Jobseekers
https://www.youtube.com/watch?v=3BD9JKPpZqc&feature=youtu.be

WorkAbility Jobs Roadshow – 1 min promo
https://www.youtube.com/watch?v=TczFKImPGiY
WorkAbility Jobs Roadshow at Griffith University Gold Coast: 30 April 2018
https://youtu.be/r-T9-t6EgrE
Toowoomba Jobs Roadshow on the news – 22 March 2018
https://twitter.com/7NewsToowoomba/status/976739384379625472

The format of the Jobs Roadshow day is as follows:
8.30 am Jobseeker Registration
9.00 am Employer Presentations
10.00 am Speed Interviews\
1.00pm Finish