Description
Our 21st birthday celebration was such a resounding success, we've decided to do it all over again in November!
We look forward another month of great social networking over drinks and canapes as the community joins together at one of the first events to be held after the announcement on the Marriage Equality Postal Survey. We'll have guest speakers on hand from Australians 4 Equality. TBC Will advise asap
This month we recognise Oxford Street icon, The Bookshop. Like October's Oxford Street business guest, The Bookshop has survived the ups and down of a changing community and streetscape for over thirty years. Hear how they've done it, and take this opportunity to do a spot of Christmas shopping as a calendar model is on hand to spruik the 2018 calendar that he and many others feature in.
So as always, be sure to pack your business cards, and share the event with friends and colleagues. A first free house red / white / sparkling wine / beer for all to 6:30pm, then members only until 9pm.
Save money by registering in advance here on Eventbrite and we'll see you from 6pm Thursday 16 November.
Are you an SGLBA Member?
All members will be sent tickets one week before the event to help speed entry on the night. Make your way to the members only check-in desk on the night.
What's happening in November?
The Bookshop Darlinghurst is Australia's oldest specialist LGBTI bookshop and has celebrated its 35th birthday this year. They are joining us at Fruits in Suits on Thursday and bringing with them an array of Christmas shopping gift ideas at a special sales table.
They are also bringing two very special guests - Byron Bay photographer John Bortolin and his Manscapes 2018 Calendar model Anthony. John and Anthony will be signing copies of the 2018 Manscapes calendar, which is the only Australian male nude calendar available in the market!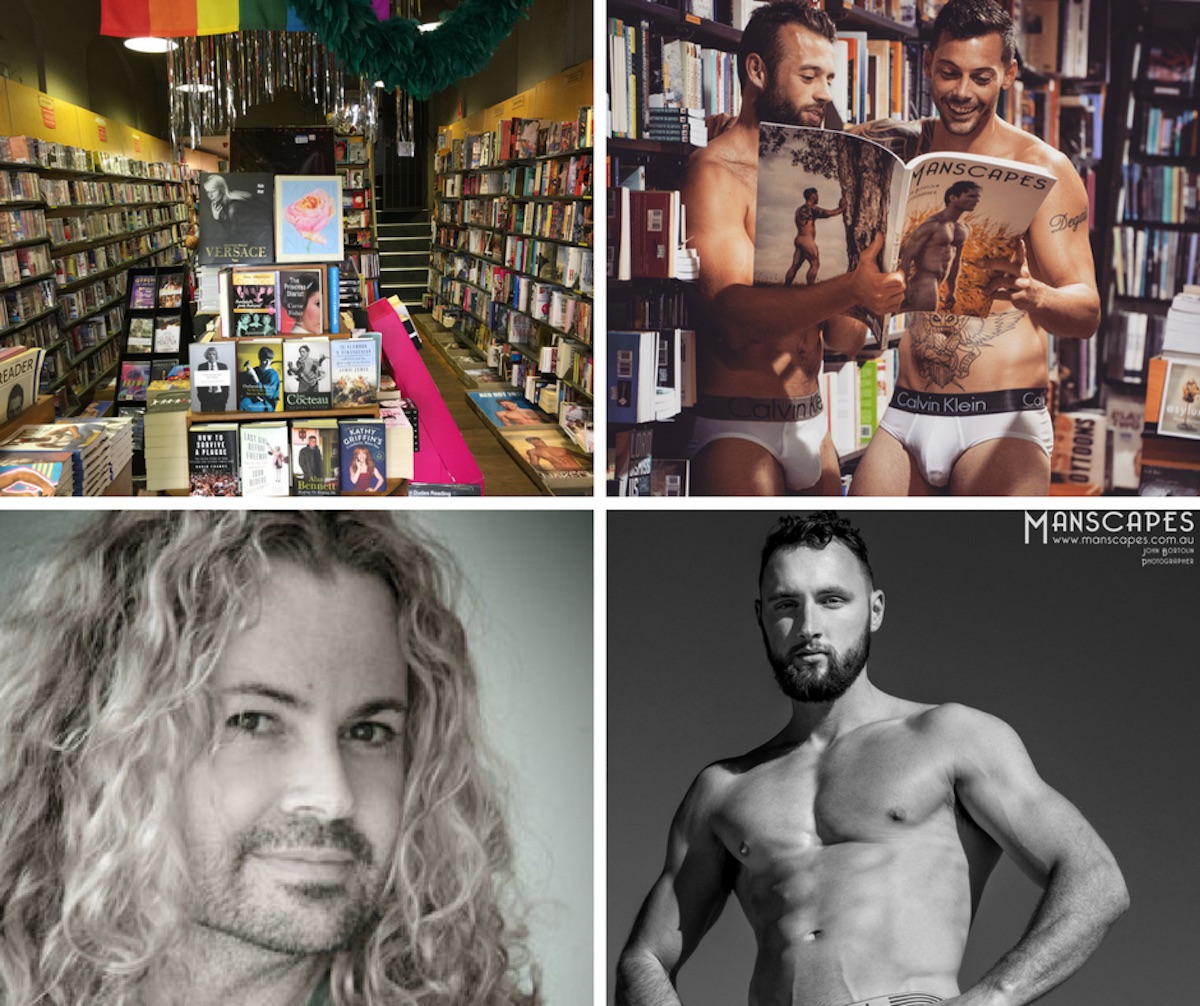 Our Sponsors for November
Lucky Door Prize: Ensemble Theatre are providing a double pass to their entire 2018 Season.

Business Card Draw: 2 x double pass to The George Takei Phenomenon Monday 20th November.

Member Only Prizes: Dinner for two at Bayly's Bistro donated by Ensemble Theatre and Optus will have a a surprise on the night for one lucky SGLBA member.
Why attend?
This is a great opportunity to increase your business network in a social setting or to meet friends or colleagues after work. Promote your business on the 60-second soapbox, seek or advertise services on the Bulletin board, or win a prize from the member, general, or business card draw. Sponsor an event, or donate a prize to promote your business beyond the event itself.
Who attends?
Join around 200 business professionals from across the business community ranging from corporate, SME's, and entrepreneurs. Enjoy complimentary canapés and a free first drink (members only) every month at this long-established business / social networking event.
Dress / Access
Business attire: Business / Smart casual (no shorts / thongs).
For those needing elevator access, the Beresford Hotel has elevator access to Level 1.
Want to know more?
To enquire about sponsoring an event, promoting your business on the 60 Second Soapbox, or giving prizes, contact: events@sglba.org.au