Description
Have you ever wished you could plant a clone of a favourite fruit tree? Or do you sometimes baulk at the cost of buying fruit trees from a nursery, or wondered about the quality of the plant you were buying? Perhaps you would like to consider learning about propagation of fruit trees through a technique called 'grafting'.
Grafting is a way to propagate new fruit trees using a cutting from an existing tree and fusing it to an existing tree or rootstock. The rootstock is generally chosen because of its ability to protect against disease, and the 'topstock' provides that specific fruit that we want to eat for years and years to come.
Grafting of fruit trees is a cost-effective way to guarantee that the propagated tree has the exact same properties as the parent tree. Trees grown from seed, on the other hand, will produce a seedling with unknown qualities.
The technique of grafting has been practised for thousands of years, and, according to our grafting expert, Barbara Beerling, it's 'practise, practise, practise' that is the key to attaining proficiency'.
Through demonstration, instruction, and the opportunity to have a go, this workshop will introduce you to the intricacies of reproducing that coveted, special fruit tree.
Is this Workshop for you?
Suited to the beginner grower
This is a workshop for people who would like to learn how to propagate fruit trees by grafting a cutting to a strong root stock variety. It is a beginner level workshop. You can choose to observe Barbara demonstrate how to graft, or, if you bring along your own specialist grafting knife, you will have the chance to practice this intricate skill.
What you will learn
Whip and Tongue grafting techniques

Bud grafting

Selection of suitable root stock

Selection of suitable cuttings

Maintenance of the newly grafted tree
Presenter
Barbara Beerling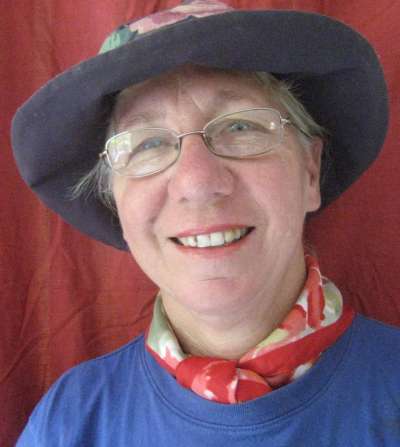 Barbara has formal qualifications in Horticulture and Sustainable Agriculture and has been experimenting and applying her knowledge in gardening for the past 40 years. Specialising in roses, fruit trees, pruning, garden design and problems, Barbara frequently presents at food gardening clubs and events and writes articles for the magazine, 'subTropical Gardening'. She also works part-time at a local nursery.
Inclusions
Morning tea

Workshop Notes
What you need to bring
Your own very sharp grafting knife, if you'd like to practice. Note left-handed people need a left-handed knife

Paper/pen if you are an avid note-taker!
FAQ
Do I have to bring my printed ticket to the event?
Yes, please bring along your printed ticket.
What is the refund policy?
Sometimes circumstances change and we understand that occasionally you may not be able to attend a workshop you have paid for, so unless other information has been specified on the individual workshop page and as long as we're notified 7 days before the workshop starts, your options are:
to receive a full refund of your course fee if we can find someone to take your place from our waitlist

to transfer your amount paid toward any future course

to transfer your ticket to a friend or relative
What does the waitlist do?
If the workshop sells out you can add your details to the event waitlist. In the event of a cancellation, we will look at our waitlist for the next in line. We will also use this to notify you of when/if this workshop will be held again, so please register your interest in advance.
How can I contact the organiser with further questions?
Need more information or have addition questions about the workshop? Please contact our Workshop Facilitator, Libby, at workshops@millenfarm.org.