FROM SURVIVING TO THRIVING IN A CHANGE ENVIRONMENT

Tuesday, 30 May 2017 from 10:00 am to 1:00 pm (AEST)
Event Details
 From Surviving to Thriving in a Change Environment
Do you find it hard to maintain self-care during times of change?

Are you feeling burnt out or experiencing "change fatigue"?

Do you find it hard to focus on your work in times of constant change?

Are you unsure how to manage change within your role, your service or the sector?

Do you need practical skills in leadership and managing change?
The Change Agent Network (CAN) presents an interactive forum aimed at the program front line - worker and manager alike - discussing the AOD service system's reality of seemingly perpetual change and its' impact on those affected.
The AOD sector has experienced a great deal of change in the past three years, and there is more change ahead in the coming months.
CAN presents two renowned speakers Colleen Pearce, Office of the Public Advocate and former CEO of Moreland Hall and Professor Stephen Duns to guide the workshop, drawing on their own experience and reflection to develop an understanding of the many facets of change - as a disruptor and creator of uncertainty; and as a catalyst for reimagining the future and our part in it.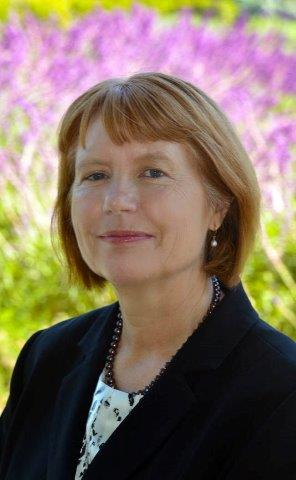 Colleen Pearce
Colleen is Victoria's first female Public Advocate, a position she has held since September 2007. As Public Advocate, she is the guardian of last resort for adults with disabilities in Victoria. Under legislation, she is also chair of the Community Visitor boards.
Colleen fearlessly advocates for the human rights and interests of people with a disability and a mental illness, and is outspoken in the significant issues of abuse, neglect and exploitation.
Colleen has more than 30 years' experience managing community and health services in both the government and non-government sectors.
In 2003, Colleen's outstanding contribution to community services in Victoria was recognised with a Commonwealth Centenary Medal. She has also recently been added to the Victorian Honour Roll of Women.
She is a board member of the Connecting Home, an organisation established in response to the recommendations arising from the Stolen Generations Taskforce Report, and Wintringham, Specialist Aged Care.
Colleen is a proud Yuin woman from southern NSW.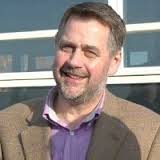 Professor Stephen Duns                   
Stephen's purpose in life is "to encourage and enable people achieve their potential". A seasoned leader with substantial CEO/executive experience, across business, non-profit and government sectors, he is committed to helping create organisational effectiveness, and a better world.
Stephen holds a Doctorate in Business Leadership and is an Adjunct Professor in Leadership at the Australian Graduate School of Leadership.
Stephen has strong facilitation skills with a focus on participatory engagement and collective intelligence. He has many years' experience in designing and facilitating leadership development programs.
In addition to his Doctorate, Stephen holds a Master of Business Administration, a Bachelor of Letters (Psychology), a Bachelor of Arts (Philosophy) and the AICD Diploma.   He is a Master Practitioner in Neurolinguistic Programming and a Blue Belt in Deep Democracy.
Stephen's executive and Board (including Chair) experience includes St John of God Health Care, Centre for Volunteering, Nillumbik Shire Council, Australian Health Service Alliance, East London Health Authority, BMW Australia, annecto, Merri Community Health, Parkinson's Victoria, Austin Health and the Kids Cancer Support Foundation.
While change is the constant, our relationship with it and how we align ourselves to face it, individually and collectively, are vital questions. How do we:
Draw strength from a shared experience and practice self-care?
Add value (and feel valued) within the change process through our own knowledge and wisdom?
Who can attend?
Anyone working in the Victorian AOD sector is welcome to attend. This includes all clinicians, workers, team leaders, managers, senior managers and other staff.
When & Where

Assembly Hall Building, Robert White Hall
Level 1/156 Collins Street,
Melbourne, Victoria 3000
Australia

Tuesday, 30 May 2017 from 10:00 am to 1:00 pm (AEST)
Add to my calendar
Organiser
The Change Agent Network is a community of practice of existing and emerging leaders within the Victorian AOD sector with a vision to support the AOD workforce promoting evidence-based practice and collective wisdom and to facilitate measurable and beneficial outcomes for clients and communities. Its key focus is to empower leaders in the AOD sector to drive culture and practice change.
The Change Agent Network group was first established in 2014 by Turning Point with the support of The Bouverie Centre, VAADA, Leadership Victoria, Bendigo Community Health and funded by the Department of Health and Human Services.
The current Change Agent Network members come from differing backgrounds and expertise and represent a range of AOD organisations across the state including Access Health & Community, Albury Wodonga Health, Bairnsdale Regional Health Service, Barwon Child Youth & Family, Bass Coast Health, The Bouverie Centre, Carrington Health, Colac Area Health, EACH – SURe, Latrobe Regional Hospital, Monash Health, Odyssey House, The Salvation Army, St Vincent's Hospital, Uniting Care ReGen, The Victorian Aids Council and Youth Support and Advocacy Service. 
For further information regarding the Change Agent Network please contact Rebekah Couldrey Change Agent Network Secretary and Project Officer, Turning Point on 8413 8710 or email changeagentnetwork@turningpoint.org.au