Having raised over $1,000,000 on Kickstarter and taken the company from an idea to products sold around the globe to IPO, Andrew knows the ups and downs of building a successful business and now works to pass on his experience to other start-ups. Andrew will outline his experience to bob members in his presentation on 13th December 2017.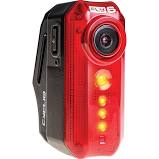 Andrew is currently a non-executive director of Spectur Limited (ASX:SP3) where he draws on his experience in starting up Cycliq from scratch to a publicly listed company selling Fast Moving Consumable Goods (FMCG) internationally. It involves growing the team, growing the brand and growing the revenues.
Additionally, Andrew is writing a book about his Kickstarter Successes and has just accepted the role of General Manager for a food tech company he hopes to take global in 2018.