Like so many other events this year the Wimmera Biodiversity Seminar has had move online - but we still have a fabulous program this year.
About this event
"From little things…" is the theme for this year's event and focuses on the smaller but very important components of biodiversity and environmental ecosystems, including insects, fungi and even the little people that will go on to make the biggest differences. The program of presenters is varied to include topics from the local Wimmera area and beyond, all relating to this event theme.
Due to Covid-19 restrictions, like many other events, the 23rd Wimmera Biodiversity Seminar will be held online. A series of short webinars over the five Thursday's in September and a bonus one in October, will be delivered using the Microsoft Teams platform (similar to Zoom which you may have already used). Each webinar runs for approximately one and a half hours and you can register for all five events or just the one or two that you'd like to attend.
The program starts on Thursday, 3 September and finishes on Thursday, 1 October. We have developed an entertaining series of online forums over that time. There are still some aspects of the program to be finalised - we will update you as any further information is added.
Registered participants will receive more information about how to access and participate in the webinar event/s at least one day prior.
The first 75 registered participants will receive a free locally made collectable Wimmera Biodiversity Seminar mug!
There are two ways to join the Wimmera Biodiversity Seminar:
1. Join via Microsoft Teams by following this link. Use this link if you are familiar with teams and are likely to have a question
2. Watch the live stream of the Wimmera Biodiversity Seminar via YouTube. There is no option to ask questions through youtube.
We will send the link the day before the event.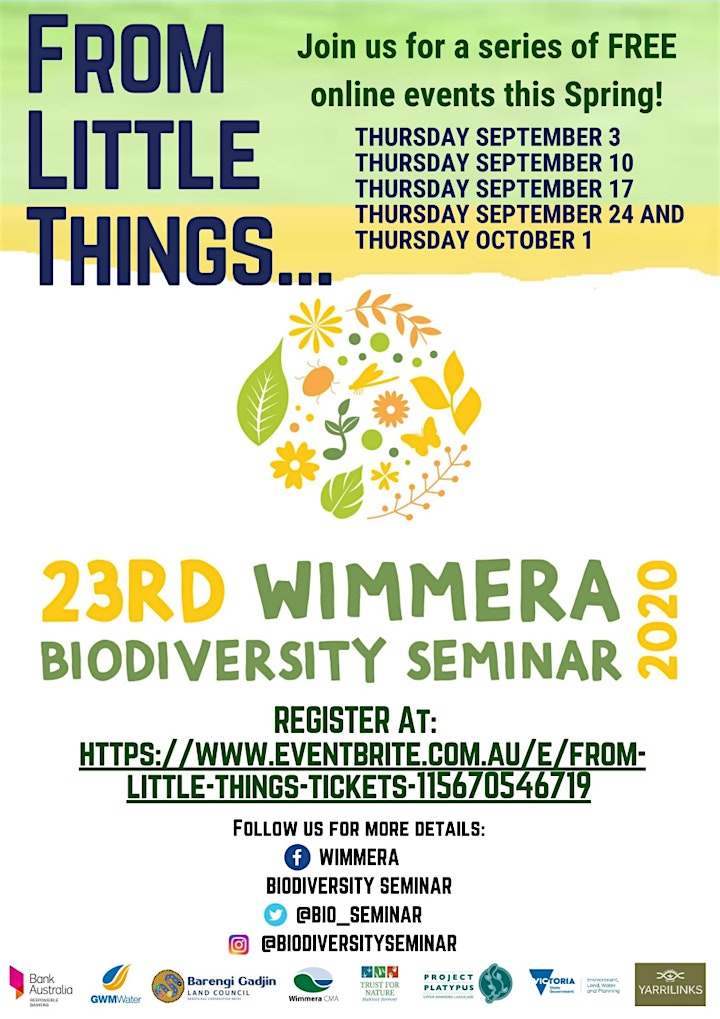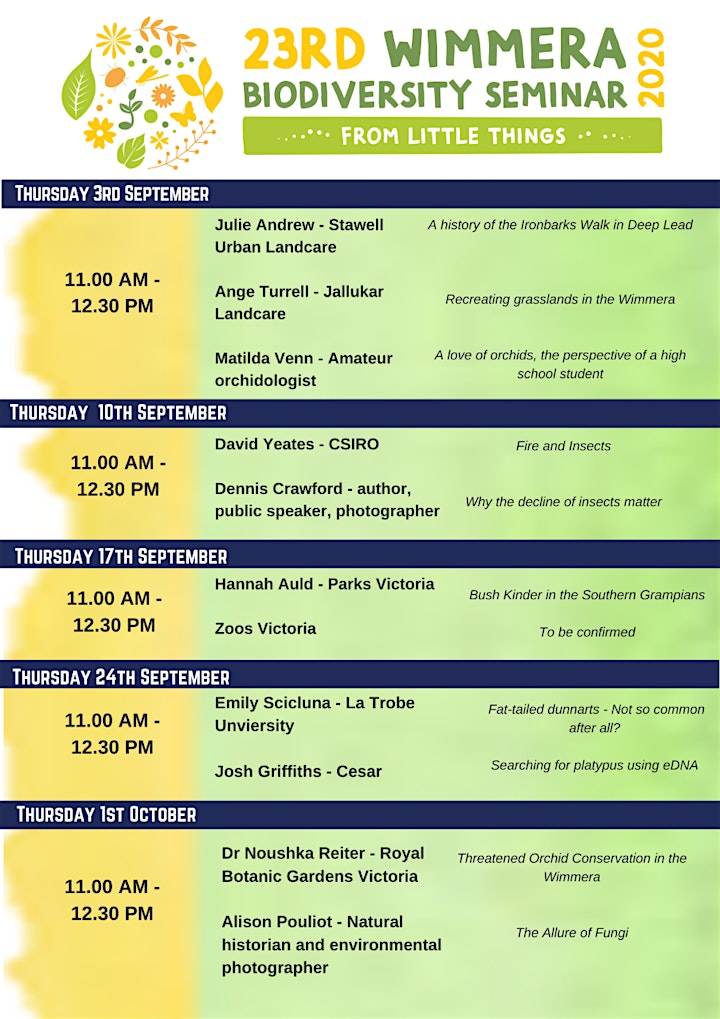 Organiser of From Little things...