Actions and Detail Panel
From Idea to Tech Startup - featuring successful female tech entrepreneurs
Wed. 5 April 2017, 6:00 pm – 8:00 pm AEST
Description
Our presenter, Christie Whitehill will share her expertise drawn from her own startup experience and consulting work she has undertaken with startup and micro businesses, developing their technology platforms, in her role as CEO of Hatching Lab. She'll explore with you the top mistakes made when developing a tech startup and show you easy to follow guidelines to avoid them.
Following Christie's keynote presentation, she will facilitate a panel discussion, where you will gain insights into how these women tech entrepreneurs have developed their resilience along their business journeys, what catalysts have activated their business growth and how they have established and secured funding to expand their operations.
On the panel will be :
Alli Baker - Co-founder & CEO – Workible
Alli Baker is co-founder and CEO of The Workible Network, one of Australia's leading HR Technology providers powering the largest network of connected job platforms in the country including our own online employment marketplace, WorkibleJOBS. Driven by a love of challenging the status quo, she is a startup entrepreneur and a passionate advocate for leveraging technology to make recruitment personal so people can find exactly what they want when they want it and have the opportunity to shape their work lives so that work becomes more than just a job.
Lauren Sllvers - Co- Founder & CEO of Glamazon
Formerly a public relations professional for 6 years, Lauren worked in Sydney and New York City executing large scale PR and marketing campaigns in the fashion and beauty industry. In 2013, Lauren began execution on Glamazon App, Australia's first real time marketplace for beauty appointments. Glamazon was created out of her own frustration connecting with salons and beauty service providers, and now aims at bridging the gap between consumer and salon/freelance stylist. Glamazon is Australia's first real-time marketplace for beauty appointments.
Taryn Williams - Founder & CEO, TheRight.Fit, WINK Models
Taryn Williams is one of Australia's most prolific entrepreneurs in the tech startup and media industry. She is the Founder & CEO of influencer and talent platform, TheRight.Fit, now used by major advertising agencies and brands to find the best and brightest talent for their jobs. Taryn has received numerous award accolades including being named a Finalist in the B&T Hot 30 under 30, SmartCompany 30 under 30 and Women's Agenda Emerging Entrepreneur of the Year.
Whether you are at the start of your entrepreneur journey and wish to validate your business idea, consider yourself to be a creative intrapreneur within your day job, or just enjoy being motivated by inspirational women who are empowered to support the growth and development of non-tech female founders for their tech startup journey, you've found your home in this community.
Lots of time allocated for Q & A to enable you to tap into the expertise of our presenter/panel as well as a networking opportunity with beverages and light refreshments.

Proudly supported by our Event Partner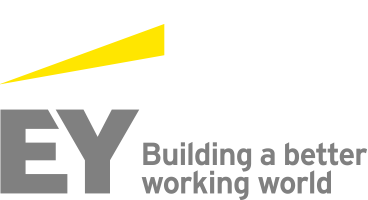 #womenintech #techready #techreadyprogram #femalefounder #tech #startups #hatchinglab #empowerwomen #techeducation #entrepreneur #femaleentrepreneur #mumpreneur #soloentrepreneur #womeninbusiness