Description


Are you looking for help when it comes to navigating the hiring, managing and exiting of employees?


Natasha Hawker, the Founder and Director of Employee Matters, will be joining us to discuss the 2nd edition of her book From Hire to Fire & Everything in Between.
What you will learn:
• Hiring the right employees
• Managing engaged and high-performance teams
• Exiting employees easily, fairly and legally
What you will get:
• Free book - the 2nd edition of Natasha's book 'From Hire to Fire & Everything in Between' -
enormous value for anyone with a team
• High-value networking event
• Opportunity to do business / build partnerships
• Coordinated mingling with delectable canapes and drinks - you will be able to meet a lot of people in a short amount of time
• Get to socialise and 'pick the HR / Recruitment brains' of our Employee Matters - Employee and Recruitment Experts
About Natasha Hawker: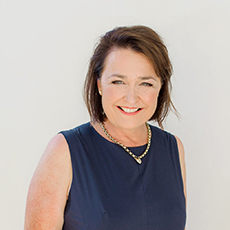 Natasha Hawker, Managing Director of Employee Matters, author, speaker, and trainer comes with 25 years' experience in HR, finance, professional services and corporate travel. Natasha is driven by being able to help businesses hire better, manage better and exit better.

Employee Matters provides employee support to small businesses who want to maximise profitability through their employees, but struggle with hiring the best, understanding the legislation and firing non-performers.
Getting There:

Bus:
2-minute walk to Parramatta Railway Station and bus interchange.
Train:
40-minute train service to Sydney CBD.

Ferry:
10-minute walk to Parramatta Rivercat.


Food and Beverage:
Light snacks and cheese platters will be served along with wine, beer, soft drinks, and juice.


Questions:
If you have any questions about the event please contact Sarah:
Sarah.Phillipson@servcorp.com.au