From Failure to Freedom: A Life without Diets

Saturday, 16 December 2017 from 9:00 am to 3:00 pm (AEDT)
Event Details
RECLAIM YOUR LIFE. LOSE WEIGHT FOR GOOD. NEVER DIET AGAIN
From the very first diet you went on you have been trapped in a cycle of misery and failure. The diets you thought were helping you lose weight have not only been making you fatter and fatter, but have also destroyed your self-belief, damaged your health, and made you a prisoner in your own body.
Do you ever feel like you're fighting a war against yourself?
Do you ever get confused about what foods you should and shouldn't be eating?
Are you sick of working so hard for no results?
Are you afraid that losing weight keeps getting harder and harder each year?
Do you believe that you can and will never lose weight?
Diets are bullshit and they are making your life worse.
Join me for this 1-day transformational event and escape from the diet cycle for good.
Rediscover the joy of food
Learn how your beliefs have shaped your reality
Learn how your identity controls your weight
Discover the reasons why you emotionally eat
Learn the secret to attaining any goal you set
Make 2018 the most successful year of your life
Plus claim your FREE bonus gift
30 days to diet freedom program
---
About Nathan
I went on my first diet at age 8 after my family got scared I was putting on too much weight. 
As I jumped from diet to diet I steadily gained weight as my self esteem plummeted. 
By 18 I had failed at so many things that I decided the only thing left for me to do was to eat myself to death. I was depressed, I was angry, and I was scared. I weighed 246kgs. 
What I experienced and learned over the next 12 years has forged me into the man I am today. 
I am a life coach and speaker, with a mission to help as many people as possible to take back their power and live the life they truly deserve.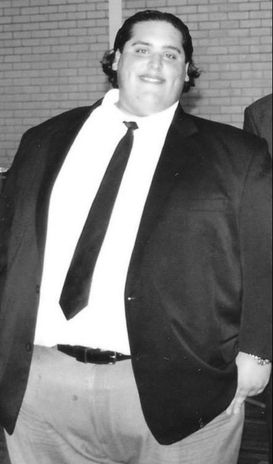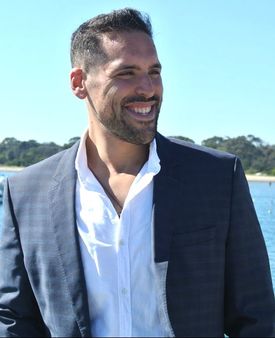 IMPORTANT INFORMATION
What time is registration?
Registration starts at 8:30am
The event will start at 9:00am SHARP
What is the refund policy?
Tickets are strictly non-refundable but may be transferred to family or friends
What do I need to bring?
Please bring lunch or something to eat (there are some nearby shops and we will have just a short break for lunch)
Also bring a journal or some paper and a pen
Where can I contact the
organizer
with any questions?
You can contact me at nathan.meola@gmail.com or reach me on facebook
---
I am a mum and a business owner. Every day was a struggle that I endured, I was exhausted physically and emotionally.


 

I didn't know how to make it happen but I knew my life needed to change.





Stuck in the mind set I had at the time I could not have comprehended the magnitude of what was possible.





It is possible. I am living it. My mind is open and everyday incredible things are happening.





It all started with one decision. I put me first and reached out for help.



- Maryann C., NSW

 

When I first started working with Nathan I was in such a dark place where all I wanted to do was stay home in the dark and not talk or see anyone. Over the last 2 ½ months not only has Nathan helped me on a professional level he has become a really great friend.

He has assisted me with weight loss, mental issues and taught me the true way to live and enjoy life. I now love getting out of the house visiting family, friends, enjoying walking around town and just loving life. Nathan has taught me that if you truly believe something it will happen. This man has been such a wonderful help and support to me. If I had not started this journey with Nathan I would still be sitting in that dark place.

If you are in need of help with life then I would not go past this amazing man. All you need to do is reach out and he will help you more than you can think is possible. I am so blessed to have such a powerful friend in my life. Thank you once again Nathan.

 - Troy M., NSW
When & Where

Oaks on Collins
480 Collins Street
Melbourne, VIC 3000
Australia

Saturday, 16 December 2017 from 9:00 am to 3:00 pm (AEDT)
Add to my calendar
Organiser
Hi this is Nathan and Mirette, we are the power couple coaches and we create heart-centered power couples who are committed to having a relationship filled with passion, love, trust, communication, and direction.

We coach you through a 5 step framework designed to save, build, strengthen, and juice up any committed relationship so that together you can become influential role models for your family, friends, and community.

To find out more about our story and to learn about the power couple method visit us on facebook.