Description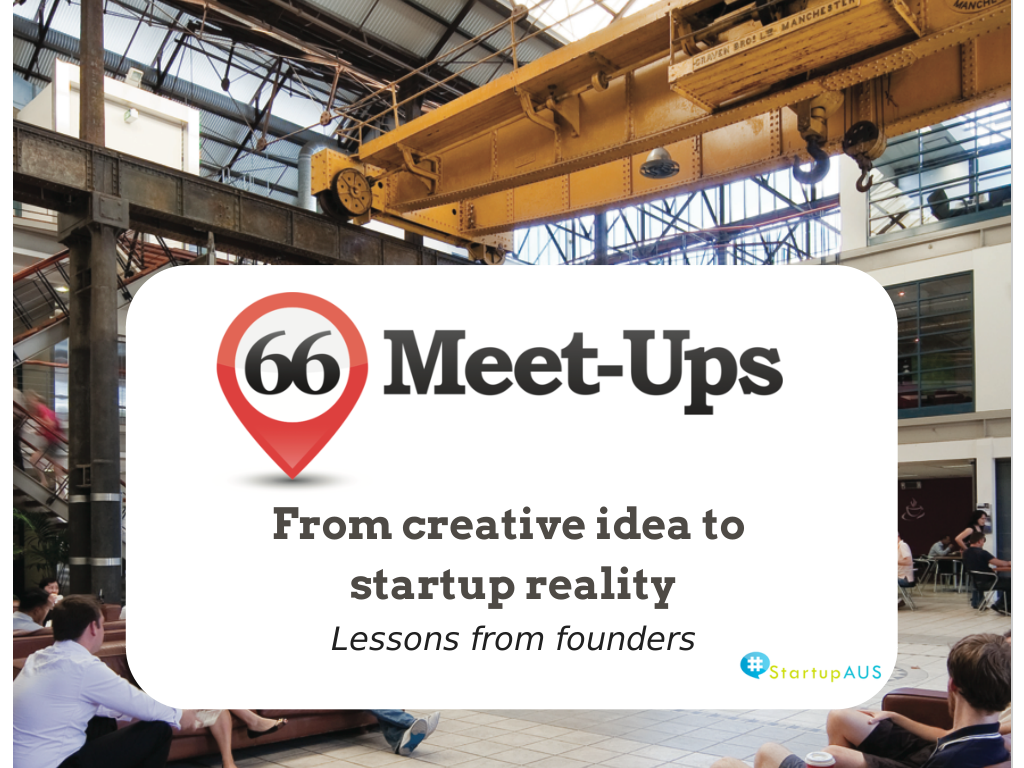 66 MEET-UPS EVENT AS PART OF STARTUP SPRING FESTIVAL
At the last 66 Meet-Ups, attended by over 130 of the city's creative entrepreneurs, we discussed what it really takes to turn an idea into reality. But how do the decisions you make influence and shape your startup journey?
At the next 66 Meet-Ups event Melanie Perkins, CEO and founder of Canva and Andrew Yang, co-founder of Young Republic will share their extraordinary founders stories and the lessons that have shaped them today. They'll reflect on the journey so far to address the challenges that have influenced some their major decisions, including the choice to bootstrap or raise capital and how this can affect your business.
Supported by the City of Sydney, 66 Meet-Ups is a free networking event where creative entrepreneurs, investors, innovators and artists can exchange ideas.
As part of the three week long Startup Spring Festival by #StartupAus, the October 3rd event will be held in the historic locomotive warehouse of the National Innovation Centre and home to ATP Innovations, Australia's leading technology business incubator and coordinator of 66 Meet-Ups. Startup Spring aims to showcase the existing startup community, build interest about the sector in the wider community, and encourage entrepreneurialism to Australians.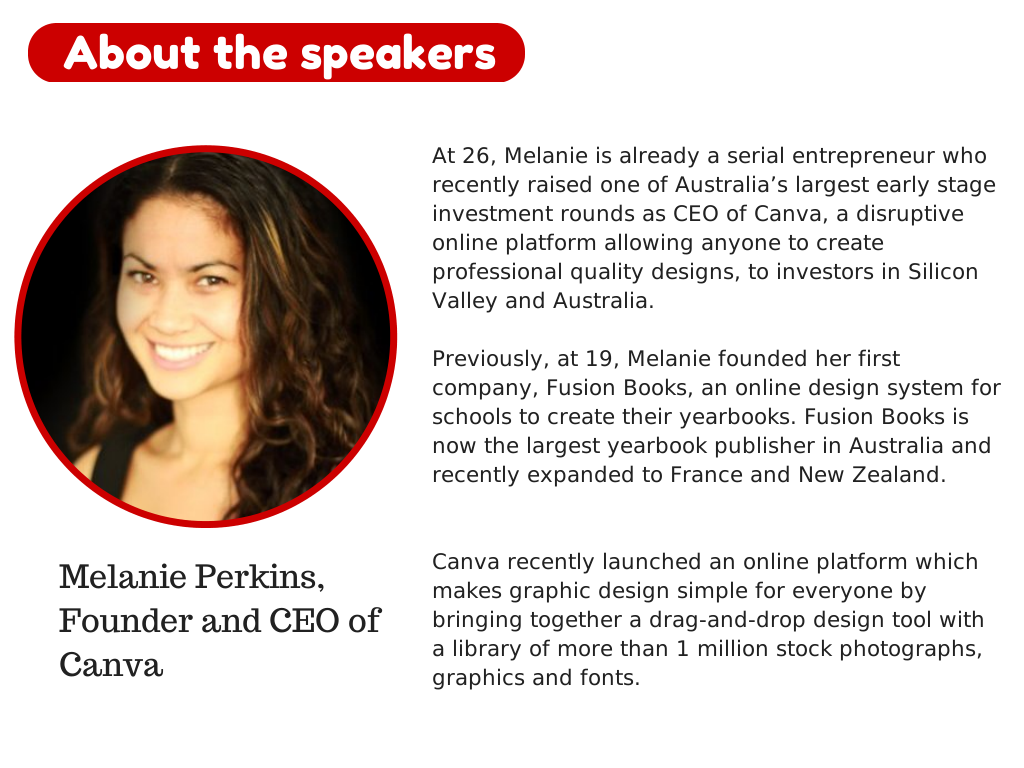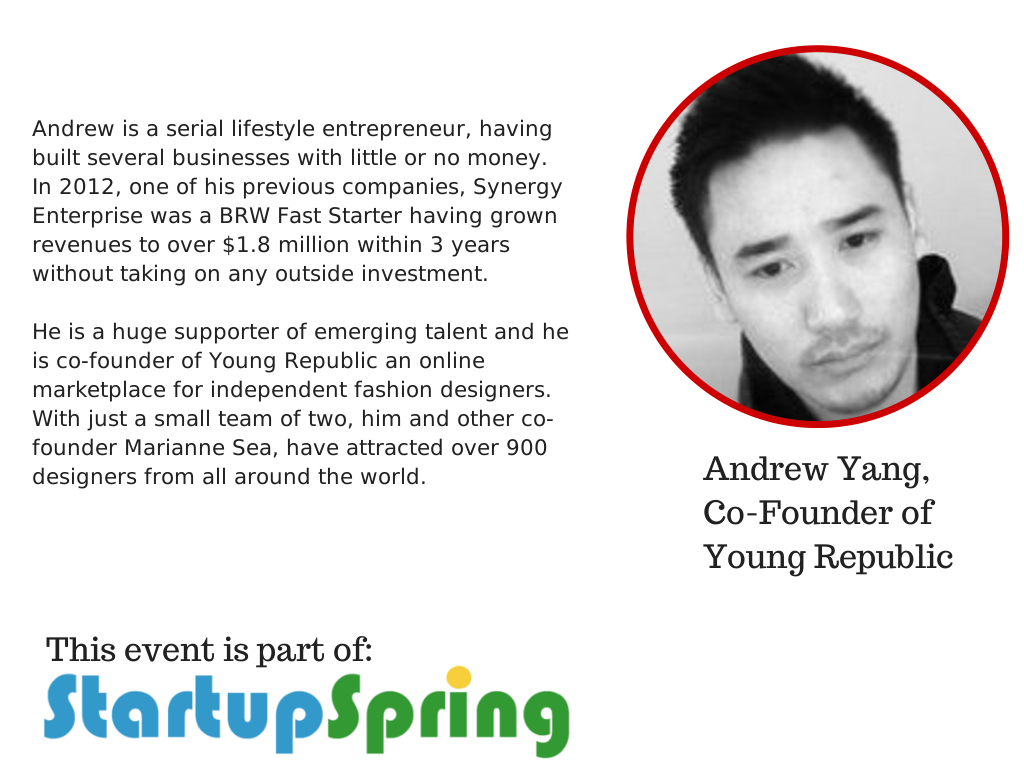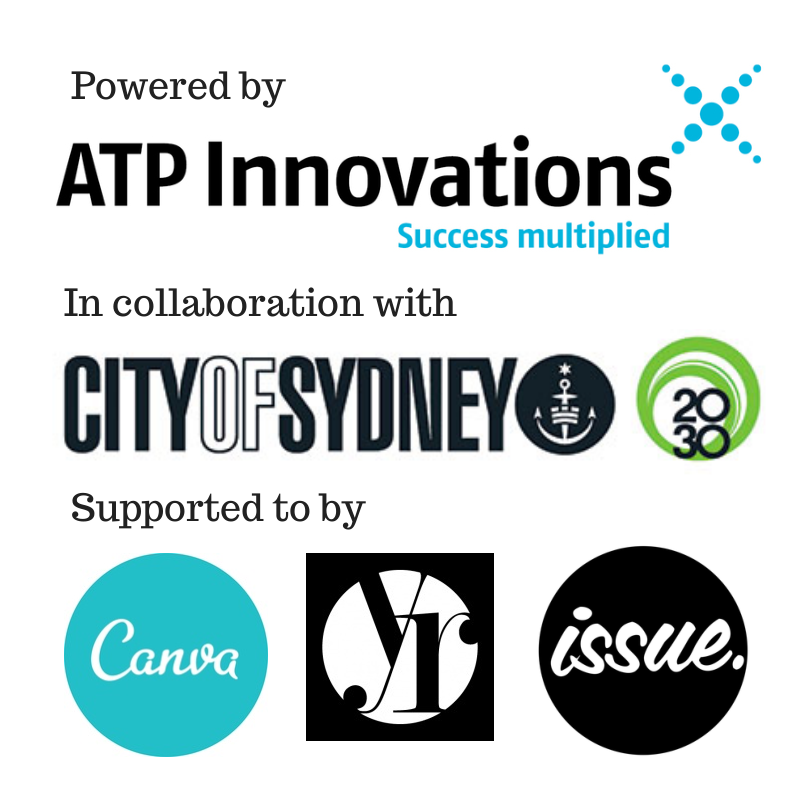 Organiser of From creative idea to startup reality- Lessons from founders