Description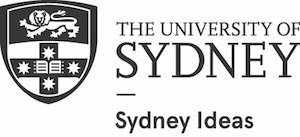 Andrew Denton and Dasho Kinley Dorji studied journalism together at Bathurst in NSW in the 1980s and have since made enormous contributions to the media and democracy landscapes in Australia and Dorji's home country of Bhutan. Hear them swap remarkable stories at this special Sydney Ideas event.
In the 1980s two fresh-faced, intellectually curious young men from vastly different worlds met at journalism college in Bathurst. One was Andrew Denton, the other, Kinley Dorji. Dorji was one of a handful of young men sent around the world by Bhutan's Fourth King to learn specific skills that would eventually lead to the country's peaceful transition to a democracy.
Denton went on to become a celebrated comedian, and one of Australia's most admired interviewers. Dorji returned to Bhutan, a closed country of about 700,000 people, where yogis lived in caves and Gross National Happiness was the measure of success. He started a newspaper, Kuensel, which was pivotal to Bhutan's move into the Information Age.
Dorji helped this oral culture – where word of mouth was the primary form of communication – to evolve into a digitally connected democracy, where its people enjoy robust discourse in a thoroughly modern media landscape, fed by newspapers, television, Facebook, WeChat and Twitter.
He is in Australia to receive an honorary doctorate from the University of Sydney. In this very special Sydney Ideas event Denton will interview Dorji about Bhutan's unique media landscape, the role of journalism in democracy, social media, Gross National Happiness and whatever else comes up when these two old classmates catch up after 30 years.
---
Visit the website for full event details about speakers, ticketing, venue and access. Find out how the University of Sydney handles personal information here.