Description
This is a Small Business Festival event.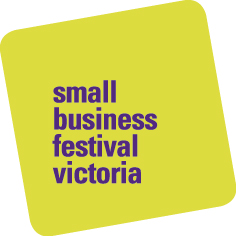 Relationships are key to success.
The effectiveness of conversations both internally between employees and externally with customers and suppliers, impacts every organisation and business.The quality of conversation influences the building of long term relationships, staff and customer experience and ultimately your profit.

This interactive seminar will provide you the opportunity to practise how to have real, engaging and open conversations. Identify opportunities to pursue and areas for constructive problem solving by tapping the ideas and concerns of customers, staff and other stakeholders by asking the right questions.
Includes:Coffee/tea and muffin.
This event is part of the Small Business Victoria Festival and is hosted by Kerryn Powell, Your Time Matters.
Non refundable tickets.