Sales Have Ended
Ticket sales have ended
Please contact us if you wish to find out if tickets become available. CONTACT City Of Port Phillip on (03) 9209 6777 or email charlock@portphillip.vic.gov.au Follow us on http://facebook.com/friendsofsuaicovalima or visit our website at http://www.friendsofsuai.org.au/
Sales Have Ended
Ticket sales have ended
Please contact us if you wish to find out if tickets become available. CONTACT City Of Port Phillip on (03) 9209 6777 or email charlock@portphillip.vic.gov.au Follow us on http://facebook.com/friendsofsuaicovalima or visit our website at http://www.friendsofsuai.org.au/
Description
It's time for the (third) annual Friends of Suai/Covalima Trivia Night.
We hope you can join us for an evening of fun, entertainment and prizes.
Come as your own team of 10, join one of the hosted teams, or come on your own and join a new team (see the 'How to Buy Tickets' section below).
Great Prizes | Raffles | Silent Auctions
MC: Cr Louise Crawford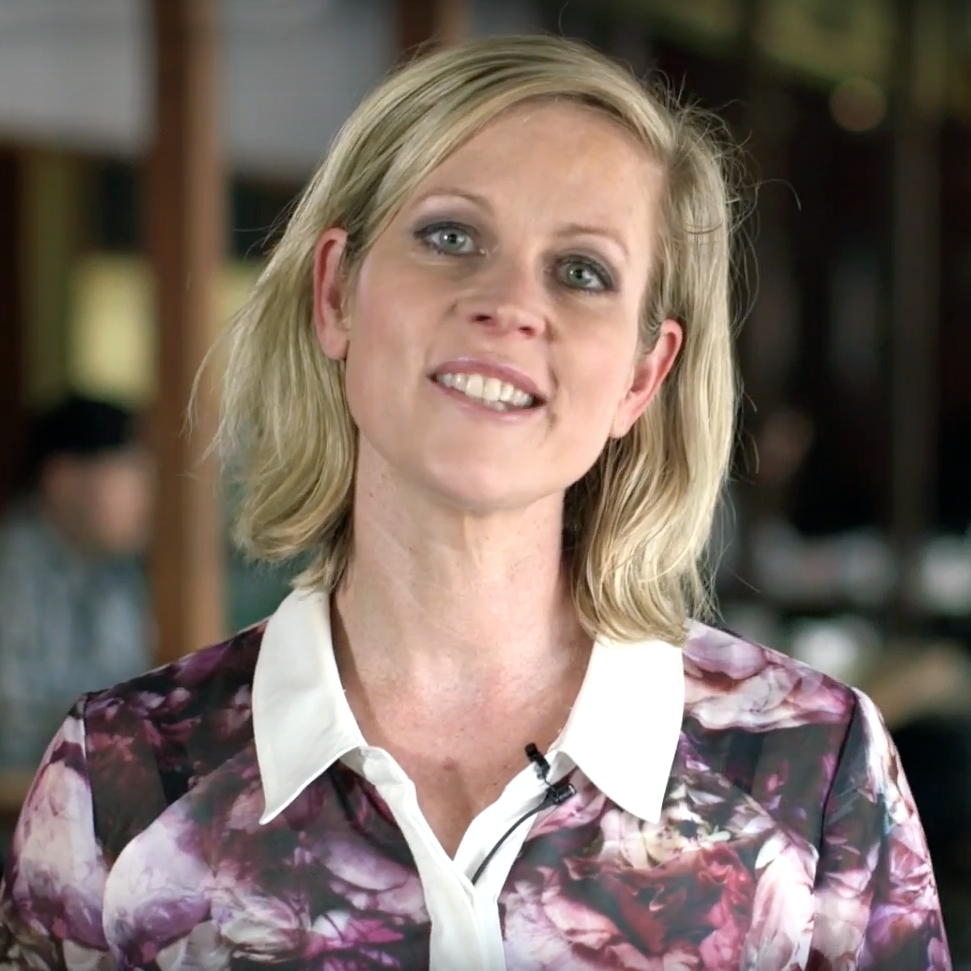 MUSIC: The East Timorese Students Band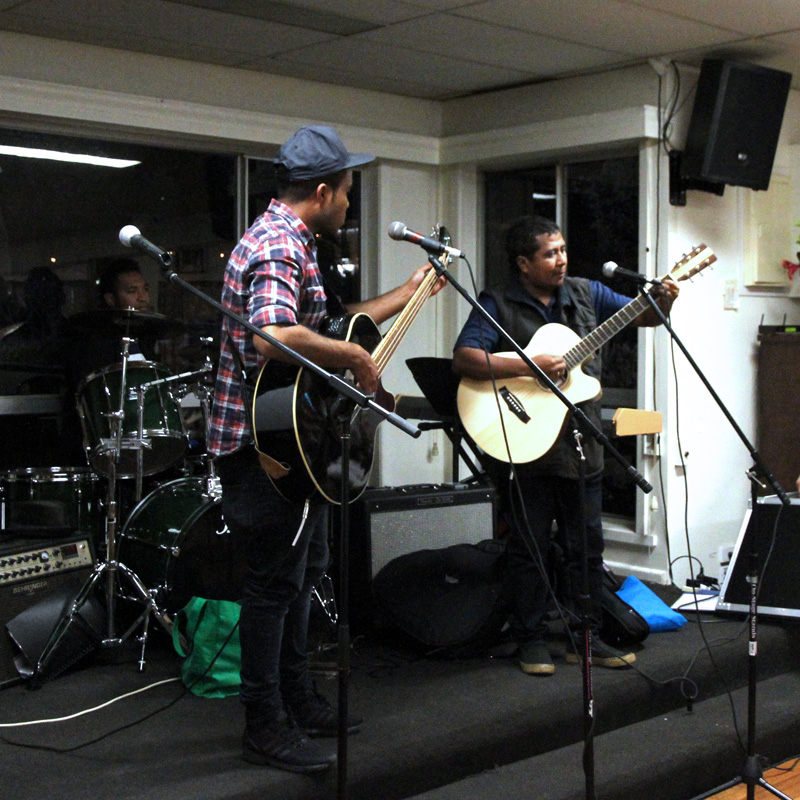 DRINKS: over the bar
FOOD: On site food vans or BYO
OUR CAUSE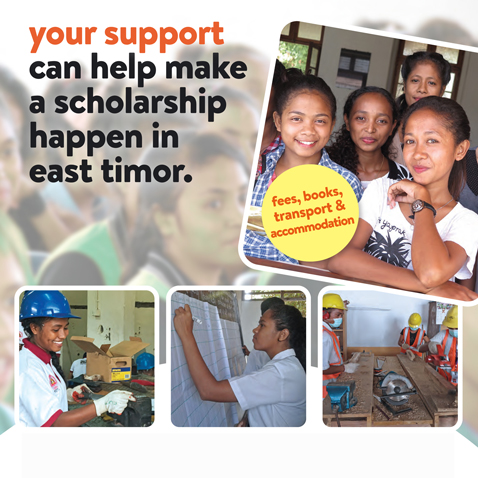 All funds raised will benefit students and will be used to pay for enrolment fees, training materials, transport and accommodation expenses. An Education Officer at the Covalima Community Centre is employed to coordinate selection procedures and registration, monitor student progress and to provide pastoral care.
Higher education in East Timor is unaordable for most families. It's expensive to send rural students away to school and it's especially dicult for girls. Young people from disadvantaged backgrounds are preparing to gain entry for vocational training and tertiary studies and a chance at a better life. They need your donations (any amount will help) to complete their studies.
Your support can help make a scholarship happen in East Timor. The Port Phillip community is formally committed to a partnership of assistance with the East Timorese coastal community of Suai, and to the surrounding province of Covalima. Young people in this developing community need your donations (any amount will help) to complete their studies. The example costs below include books, transport, accommodation and other expenses for living away from home.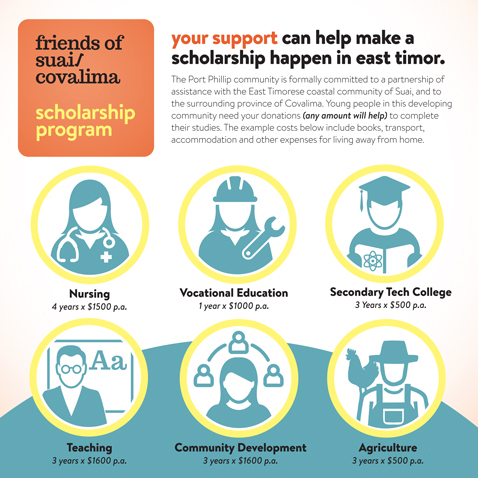 For more information visit our website at www.friendsofsuai.org.au
HOW TO BUY TICKETS
If you have been invited to attend by a listed host (or you just know them), then you can buy a ticket on one of the "hosted tables". Otherwise you can:

buy tickets on an unallocated table and join the team on that table
buy an entire table for your team of 10 here and now, or
contact us to reserve a table of 10 for you to host and invite others to buy their own tickets (But please do so ASAP).
VENUE
Middle Park Bowling Club: Canterbury Road, Middle Park. Enter via the little road under the tramline (opposite Armstrong Street) that goes into Albert Park Reserve. Or take Tram 96 to Middle Park (Stop 130), the Bowling Club is next building north in the park.
CONTACT City of Port Phillip on (03) 9209 6777
or email charlock@portphillip.vic.gov.au
Follow us on facebook.com/friendsofsuaicovalima