Description
Enquiries: lwag@uwa.edu.au or 08 6488 3707
In the period 1946-1951, without formal artistic training, the children from Carrolup Native Settlement created pictorial representations of their country, depicting from their memory detailed landscapes of flora and fauna. These included kangaroos, possums, and birdlife and animated Noongar people participating in corroborees and hunting, totemic symbols, and the stylistic incorporation of atmospheric perspective.
Since that time, new generations of Noongar artists, including those with direct lineage to the Carrolup Settlement artists, have emerged with their unique visions of memory and the landscape.
Join senior curator and art consultant Ainslie Gatt as she addresses lineage and developments in the work of Noongar artists.
UWA Campus Partner: UWA School of Design
---
Carrolup Revisited: A Journey through the South West of Western Australia
9 February — 26 June 2019
This exhibition celebrates the artists well-known for their role in the Carrolup school of art, the distinctive landscape tradition of painting that emerged from the Carrolup River Native Settlement of children removed from their families in the 1940s. Presented by the Berndt Museum.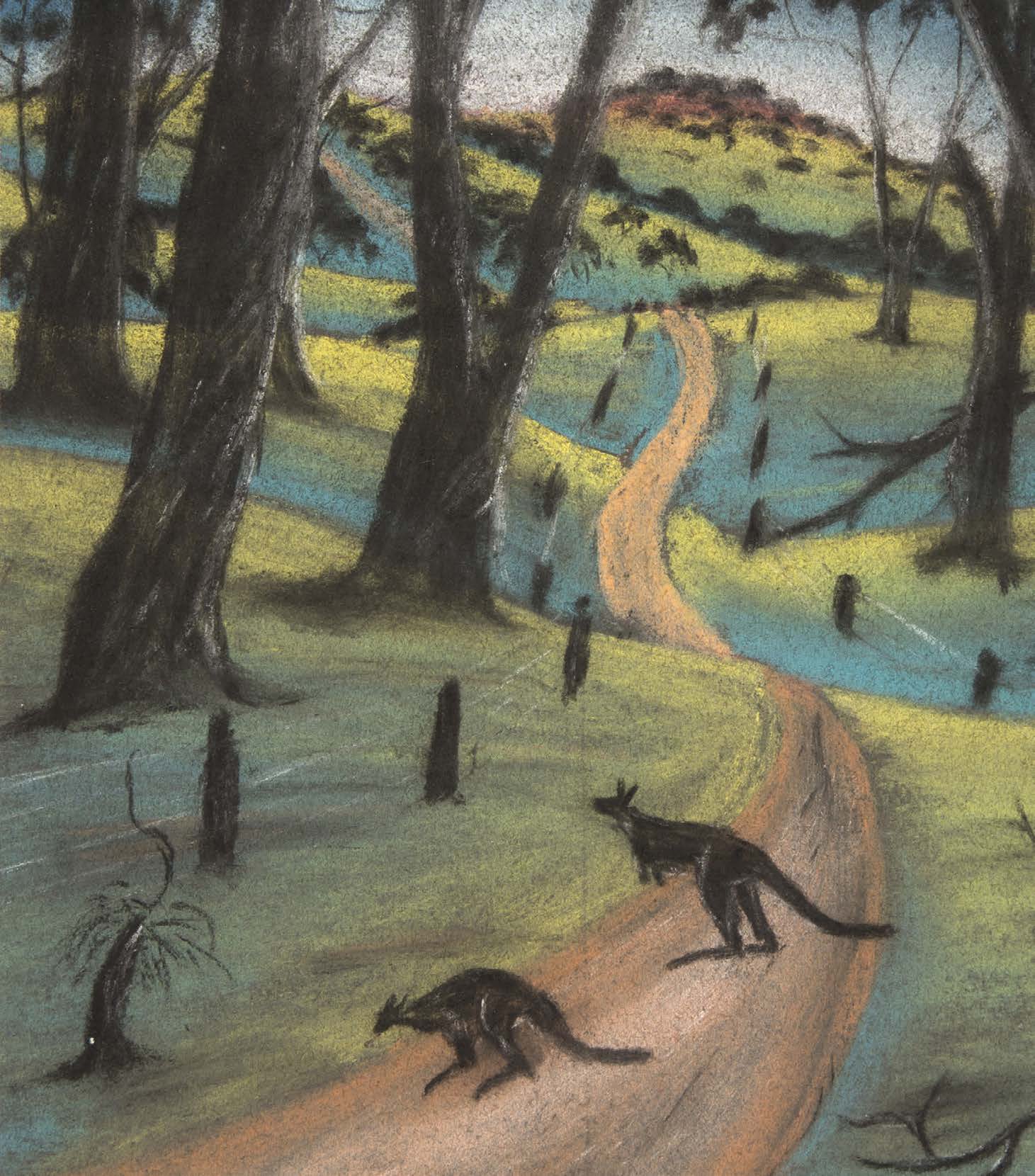 Image: Cliff Ryder, Carrolup, Kangaroos on Road, 1948, pastel on paper, 25 x 18 cm. Donated through the Australian Government's Cultural Gifts Program by E.S. Phillips and Dr G. Phillips, [1992/0101] © family of the artist.