Family Friday's Community Event for everyone in Brisbane wanting to tap in to a positive community of young people!
About this Event
Join us every single Friday night at 7PM to meet friendly new people, socialise and network. BYO drinks and we have fridges behind the bar that you can store your drinks in 🥂.
Snacks are provided but if you have any specific dietary requirements please bring something with you. We have a DJ playing music as well and a HUGE venue so lots of space.
OUR INSTAGRAM: @brisbanemisfits 🥳 🙌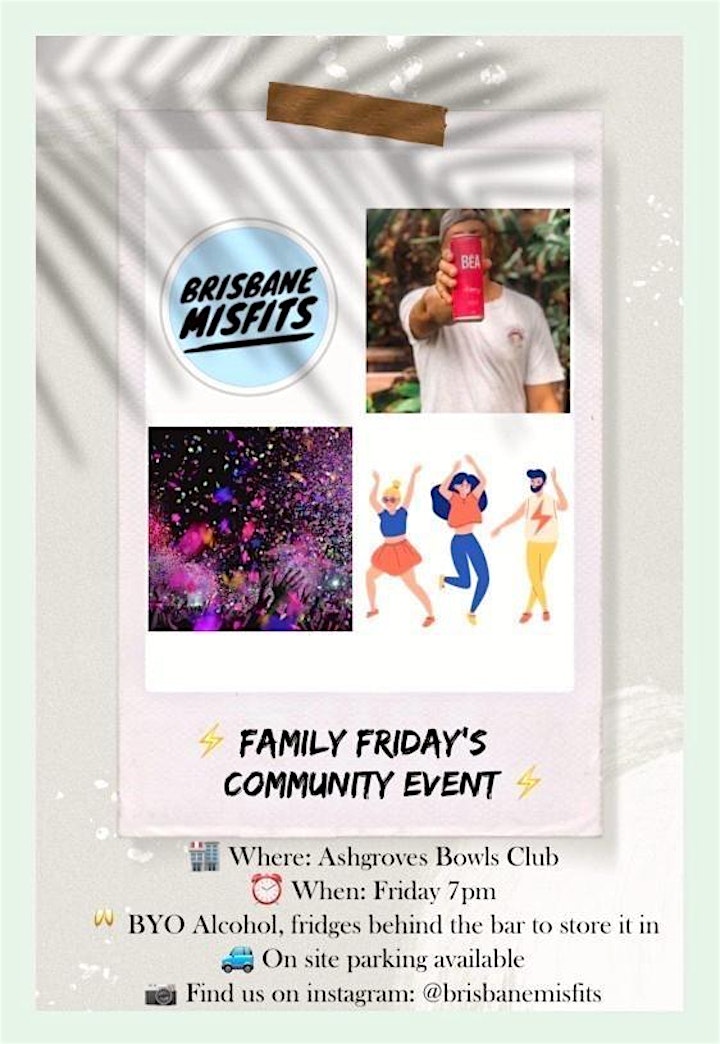 Connect with us on instagram:
@brisbanemisfits
#themisfitsmovement