Description
Dive In to the FREMANTLE UNDERWATER FILM FESTIVAL 2018!
You are invited to attend a SPECIAL EVENING that SHOWCASES the DIVERSITY AND WONDER OF OUR GLOBAL OCEANS through a broad variety of SHORT UNDERWATER FILMS.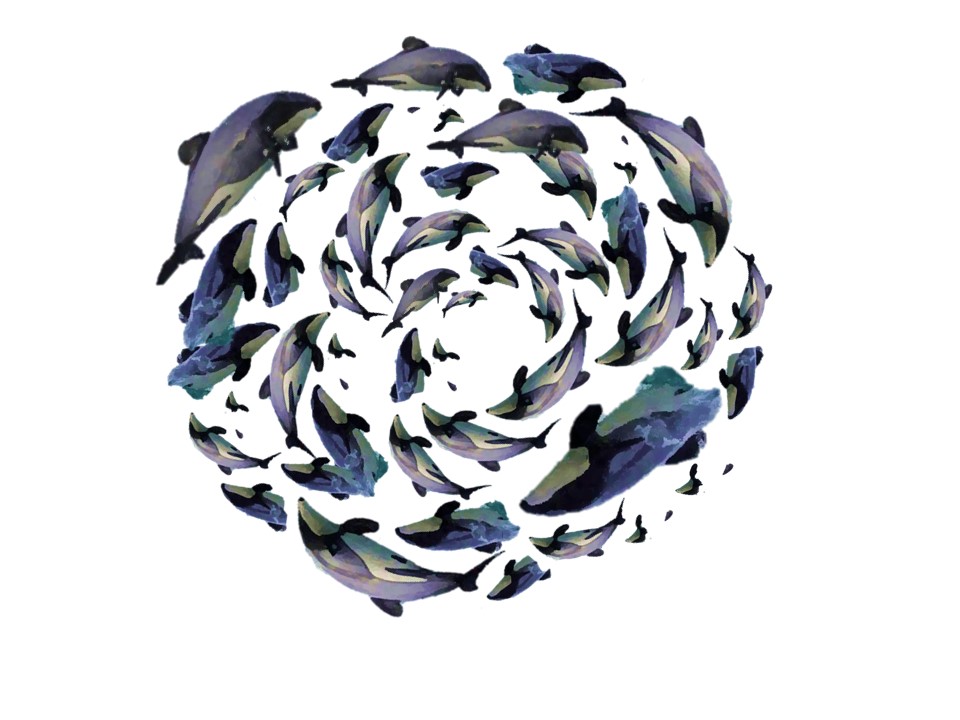 The last OFFICIAL FREO SUMMER SCREENING is on Sunday 25th February at the original arts incubator in Freo - the Fremantle Fibonacci Centre. Join Robby Lang, The Fib's inspirational host, and myself for this beautiful amd meaningful evening of short underwater film.
Come early for a dinner and drinkie. Please park around the corner and walk in to the venue or drop guests off at the door. This will be the last chance for local freo crew to see the show this summer.
Sunday 25 February 6 - 9 PM Fremantle Fibonacci Centre
OFFICIAL SW WA SCREENINGS for the Fremantle Underwater Film Festival (FUFF) will be held in regional SW towns in Western Australia throughout January and February. Please see the website or below for the full schedule, updates as new venues are booked:
Friday 19th January 7- 10 PM ESPERANCE Community Venue
Saturday 27th January 6 - 10 PM Albany Town Square
Friday 2nd February 7 - 10 PM Margaret River Community Centre
TBA Denmark February
TBA Yallingup February
TBA Dunsborough February
TBA Busselton February
The OFFICIAL FREMANTLE SCREENINGS for the Fremantle Underwater Film Festival (FUFF) were held in Fremantle, Western Australia on the 5th-7th of January at the back of The Railway Hotel - 44 Tydeman Road, North Fremantle. This is a brand new FREMANTLE summer venue that has been developed with a rooftop deck, funky container bar and outdoor cinema with bean bag seating. Welcome to the NEW Port Beach Garden Bar - Outdoor Cinema!
ALBANY SCREENING INFO ONLY
Please come early (6pm) for a delicious local, affordable meal and a drink before the show! We have local professional muso, Adam Morris from the 'Murder Mouse Blues Band' (Check them out here http://www.murdermousebluesband.com/ourmusicians.htm) play two sets during the evening and one set before sunset.
Doors open to the festival at 6:00pm. Bring your own blanket and picnic rug for keeping warm as the sun sets.
Ensure you arrive early to not miss out. There will be two acts with an interval to purchase drinks, fresh hot food, merchandise and raffle tickets to help support our marine conservation project. Please bring cash only or visit the ATM in Albany beofre the show.
Extra tickets not sold before the show will be available at the door for friends to join in and watch for $30 but will be cash only.
FUFF Screenings will occur regionally in 2018.
FREMANTLE UNDERWATER FILM FESTIVAL 2018 SCHEDULE:
6 PM Doors Open (Dinner & Drinks, Entertainment) & Door Prize
6:15 PM Live Local Music SET 1
7:30 PM Sunset ACT I FUFF
8:30 PM Live Local Music SET 2 INTERVAL of FUFF
9 PM ACT II FUFF, Raffle prize, close
Each night of the festival we aim to:
Share interesting, fun and thought-provoking underwater short films to share the wonder of the ocean with you

Showcase the talented underwater film makers and animators from around the world, especially those that have a message surrounding marine educaiton or conservation that can grow our awareness of our marine realm

Raise awareness about Maui Dolphins' critically endangered status and how important people power is for creating positive change for our Underwater World.

Raise funds for at least two critically endangered marine species including Maui Dolphin through Direct Action Conservation Funds to enact effective means addressing some of the key issues facing Maui Dolphins' and other marine life in need sue to: Overfishing, Pollution, Dead Zones, Coral Depletion, Acidification.

Provide education about the importance of Marine Biodiversity Conservation and the precious nature of our Underwater World

Promote the City of Fremantle as a unique ambassador for the Underwater Realm and Marine Conservation
MORE INFO at
www.fuff.com.au
www.facebook.com/fremantleunderwaterfilmfestival
fremantleunderwaterfilmfest@gmail.com
0439770038