About this Event
CINE VIVO Perth Independent Latino Film Festival is coming to FREMANTLE, bringing award winning Latin American film, live music, traditional food, dancing, workshops and more!
23–24 November 2019
Kings Square Fremantle + Town Hall of Fremantle
NO ENTRY FEE FOR FILMS but bookings are essential. Limited seats!
Fremantle Latino Film Festival is supported by City of Fremantle
—
WHAT'S ON
Saturday 23 November, 2:00–10:30 pm
2:00–10:30 pm - Food, Music, Market, Dancing
4:00 pm - Film: O Menino e o Mundo / Boy and the World (PG 8+)
6:30 pm - Viva Mexico duo: Fabiola Giuffra and Marco Quiroz (live music and social dance)
7:30 pm - Film: Chavela (M)
9:30 pm - Imperio Latin Sound (Live music and social dance)
Sunday 24 November, 2:00–8:00 pm
2:00–8:00 pm - Food, Music, Market, Dancing
5:00 pm - Film: Camino a La Paz / Road to La Paz
7:00 pm - Live music and social dance
ABOUT THE FILMS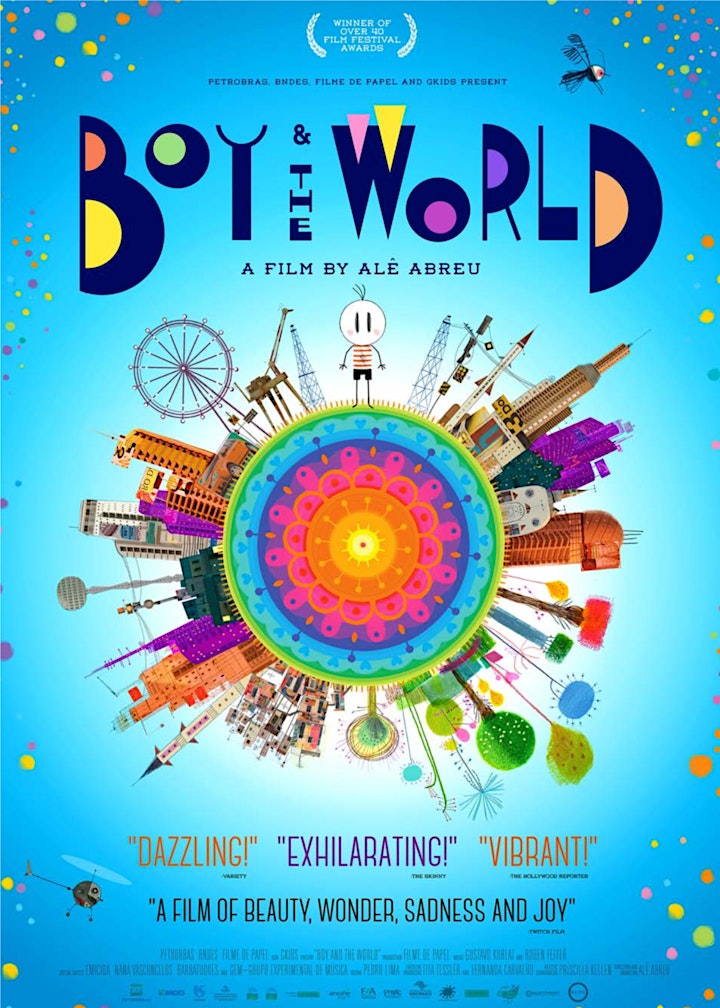 O Menino e o Mundo / Boy and the World - Brazil, 2014 (PG, recommended ages 8+) FAMILY SCREENING
Boy and the World is a riotous explosion of music and color, a breathtakingly original and vibrant cinematic experience that depicts the wonders and struggles of the modern world as seen through the eyes of a young Brazilian boy. Cuca ventures from his simple countryside home into a neon-infused, carnivalesque metropolis in search of his father.
This is an outstanding animation for ALL audiences, young and old ones! As the film is based on a visual narrative, there is not need for subtitles.
Animation - 80 minutes
- Over 40 Awards, nominated for 1 Oscar
Chavela - Mexico, 2017 (M)
CHAVELA takes viewers on an evocative, thought-provoking journey through the life of iconoclastic, game-changing artist Chavela Vargas. Chavela's relaxed, conversational tone as she chats with a group of young lesbian admirers in footage shot in 1991 offers viewers a rare, intimate look at this iconic singer at a pivotal time in her journey.
Having just returned to the stage after 12 hard years lost to alcoholism, and a painful breakup with the love of her life, the interview occurs just before she heads to Spain where she'll rise like a phoenix from the ashes.
Documentary - 93 minutes - Language: Spanish with English subtitles.
- Over 16 awards in main international festival as: Berlin International Film Festival 2017 (Second Place Panorama Audience Award Dokumente),New Renaissance Film Festival Amsterdam 2017 (Best Documentary), Mostra FIRE Barcelona 2017 (Audience Award to the Best Documentary), Muestra de Cine y Mujeres en Pamplona 2017 (Special Mention of the Audience).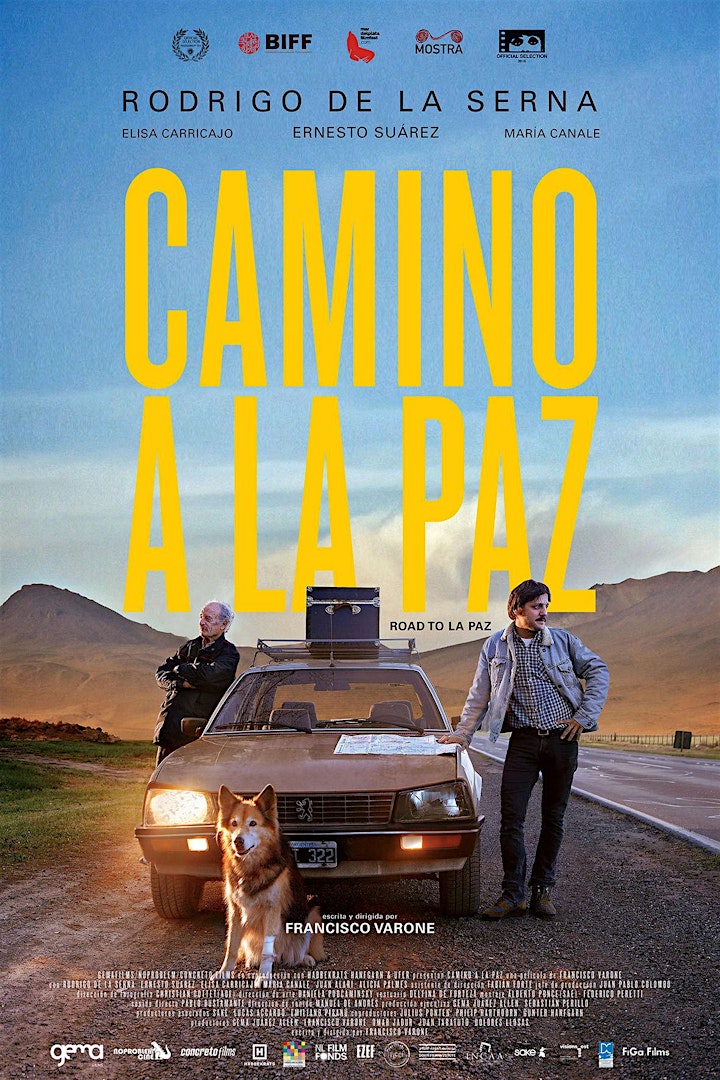 CAMINO A LA PAZ - ROAD TO LA PAZ - Argentine 2015
Recently married and desperate for money, Sebastian agrees to drive an elderly client from Buenos Aires to La Paz.
Constantly at odds and with nothing going to plan, something stronger conquers the two men's resistance to each other. ROAD TO LA PAZ is an unexpected and endearing encounter between distant cultures, and an odyssey of spiritual initiation.
Drama 2015 - 92 minutes - Language: Spanish with English subtitles
Awards (2 wins and 7 nominations )- Thessaloniki Film Festival, Mar del Plata Film Festival
Exhibition: Perception is not absolute Fiona Gavino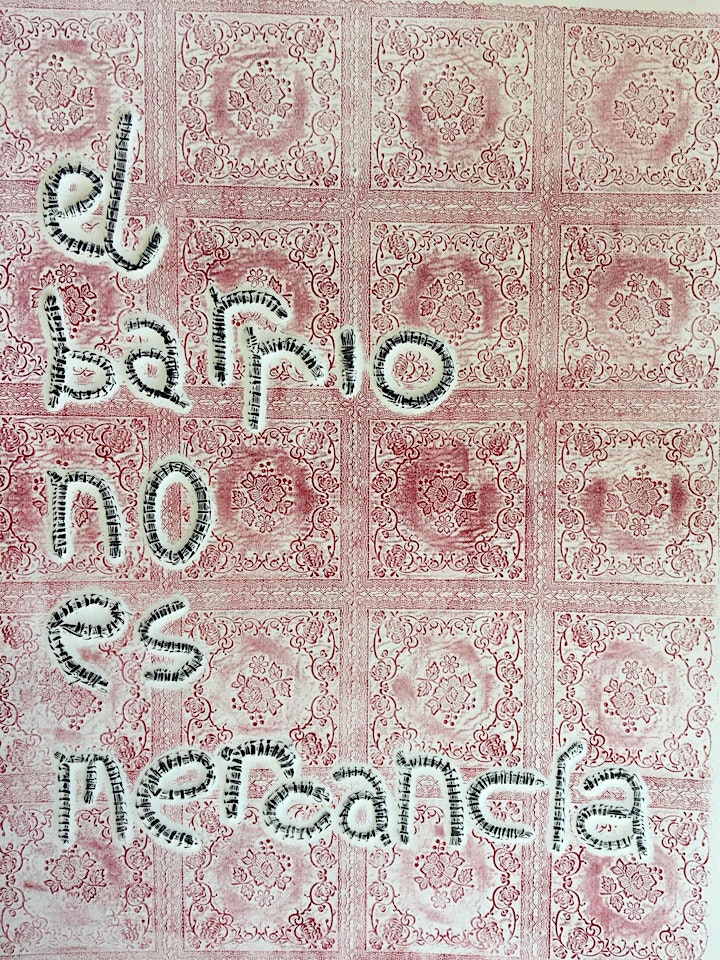 Fremantle Town Hall
Nov 23 - Sat from 2 to 10 pm / Nov 24 - Sun from 2 to 8 pm
The exhibition captures the effects of gentrification on the inner- city barrio of Lavapiés in Madrid. The works are created using handwoven grass typography assembled into words, inked up and ran through the press.
The works were created during the artist Fiona Gavino's RARO Residency in Spain in late 2018.
Local Community Markets
Step inside the LOCAL & LATINO Markets and enjoy the vibrant art work from great local artists!
This is a great opportunity to support local handmade makers and find awesome gifts for Christmas season!
www.cinevivo.com.au