Australia's biggest alfresco craft beer and food festival returns to Esplanade Park, Fremantle
About this event
Esplanade Park, Fremantle, WA
Four 5 hr Sessions
Friday 12th November • Evening Session 5 - 10 PM
Saturday 13th November • Day Session 11 AM - 4 PM
Saturday 13th November • Evening Session 5 PM - 10 PM
Sunday 14th November • Day Session 12 - 5 PM
After successfully delivering 6 COVID Safe events across 2021-22, Beerfest returns to the Fremantle Esplanade to deliver WA's favourite Craft Beer event! The 2021 Fremantle Beerfest will be bigger than ever with plans to expand the 2021 site across Wardan Lane to help fit larger on-site attractions, programs, and activities.
The annual Freo Beerfest, presented by Little Creatures is the largest meeting place of Western Australian producers with over 300 unique, exotic, and small batch craft beers, ciders, cocktails over 3 days at the Fremantle Esplanade Park.
With more brewers delivering big, the site will also grow larger to accommodate the interactive good times! Complementing the 60 on site activations will be:
Little Creatures rooftop container bar and beer garden
Beerfarm fun zone with their very own brass brand, table tennis, pool tables and the Bow Wow Brau Bar; self-serve non-alcoholic Dog Beer for the dogs and dog lovers!
Froth Craft Beer fun bus, Belafonte, returns hosting intimate brewer sessions
Funk Cider container bar
Shelter Brewing Boat Bar
Mash Can Van
Blasta Container Bar
Feral Biggie Bar and beer garden
Cocktail Gastronomy mixers bar and much more….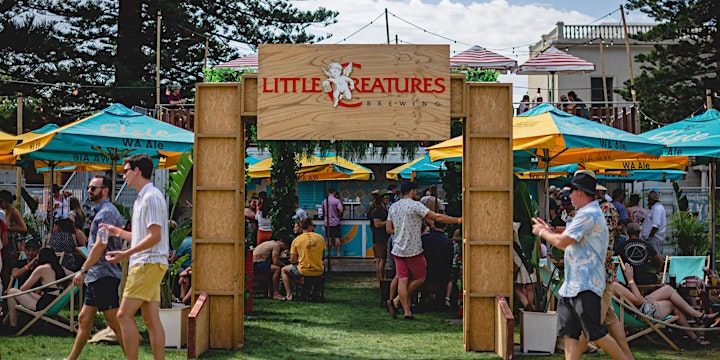 Ticket and Accommodation Packages – with The Esplanade Hotel Fremantle by Rydges
The iconic The Esplanade Hotel Fremantle by Rydges is the perfect choice for accommodation when staying in Fremantle for BeerFest. Located directly opposite the park you are in the heart of the action from the moment you arrive and only a short walk across the road when you are ready to have a rest from all the fun at BeerFest. The hotel is a 4.5 star property with four bars and restaurants, 2 swimming pools, 24 reception and room service and valet parking. The perfect place to unwind after a busy day.
Numbers are limited so book early. There are two packages to choose from, each includes 1 overnight stay at the hotel for two people with buffet breakfast and 2 day passes to BeerFest.
Note: These packages includes one room with two tickets for the festival. When ordering, the QTY is set to 2 to ensure you receive your 2 tickets for the festival. The room cost is split between the 2 tickets.
** These are completely sold out. **
Superior Room Package - $289 per night (sold out)
Your accommodation package for 2 includes:
Standard room
Buffet breakfast for two in the AGR* buffet restaurant
2 x BeerFest Passes (any single one session)
King Spa Suite Package - $369 per night (sold out)
Your accommodation package for 2 includes:
Junior Suite with spa & king size bed
Buffet breakfast for two in the AGR* buffet restaurant
2 x BeerFest Passes (any single one session)
Other Terms and conditions apply*
* Only valid for reservations made via this eventbrite page for Fremantle BeerFest 2021 for overnight stays between Friday 12th – Saturday 13th November 2021.
** Breakfast only valid in AGR buffet restaurant. Room service breakfast is not included in the package.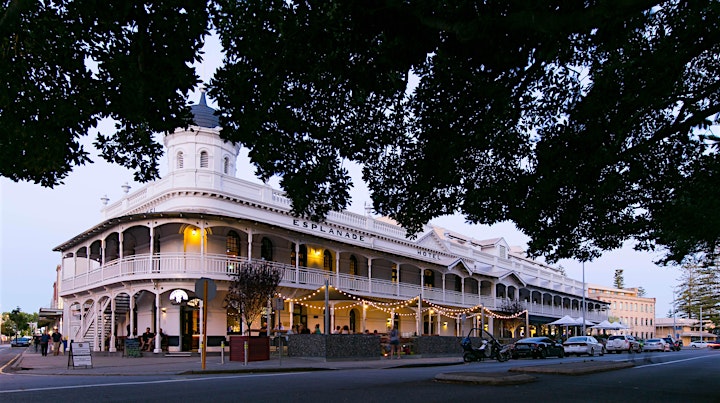 More Info
If you're after more info, check out the event info page on our website.
This covers a lot of the details of the festival, including full lineup and FAQ's. It will be regularly updated as we move closer to the festival date.
If the event is postponed/ cancelled, what happens?
Ticket holders will be given the option of either holding their ticket for a new date or receiving a ticket refund if the Freo Beerfest can not go ahead on the scheduled date.
Special thanks to our sponsors
Presenting Partner: Little Creatures
Major Sponsors: Cryer Malt, Rydges Esplanade Hotel Fremantle
Organiser of Fremantle BeerFest 2021 presented by Little Creatures