About this Event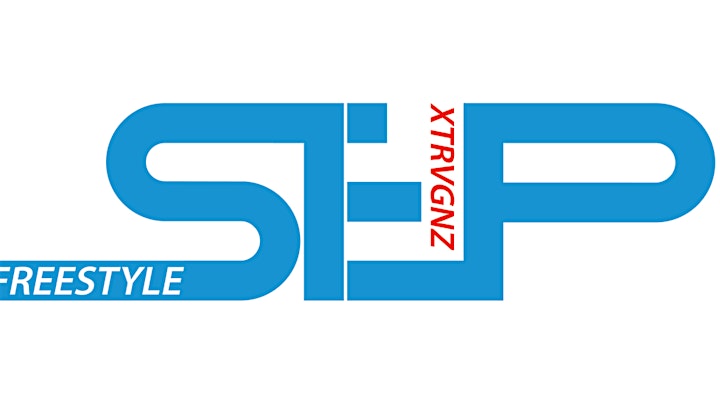 For all Fitness peeps in Australia or visiting Australia for Filex or holidays, or just popping over for a little bit.
Letting you know that on the 2nd May 2020 we have our 11th Annual Freestyle Fitness XTRVGNZ Convention event at Crunch Fitness Australia in 48 Druit Street in the CBD. Stroll to all sorts of public transport, and small stroll to the International Convention Centre Sydney - ICC Sydney.
What more can you ask for? - Come and let's have fun!!!
ATTENTION / IMPORTANT - DISCOUNTS / PROMOTIONAL CODES ARE AVAILABLE
- Please see the FAQ Section below for details
SCHEDULE -
11:00am - Event Starts
11:00am - 11:50am - Registration
12:00pm - 12:55pm - New Comers - with Bettina Fiebig (Perth)
1:05pm - 1:25pm - Fitness Chat Session 1 - Professional to be notified.
1:30pm - 2:25pm - Freestyle Step with Andrew Marcus (Melbourne)
2:35pm - 2:55pm - Fitness Chat Session 2 - Professional to be notified
3:00pm - 3:55pm - Freestyle Step with Nikki Crooks (Sydney)
4:05pm - 5:00pm - New Directions - Double Step with Peta Clarke (Melbourne)
5:00pm - 5:30pm - Drinks, Fruit and Social Chat
5:30pm - Event Ends
PLEASE NOTE... PROVIDE EXACT CHANGE IF PAYING FOR TICKETS AT THE DOOR... NO CARD PROCESSING SERVICES AVAILABLE AT THE EVENT.
TICKETS AT THE DOOR
- IMPORTANT - PLEASE NOTE
Tickets are available online on the EventBrite event page stated here in this event. You might choose to come to Crunch Fitness Gym at Druitt Street to get your session ticket, however you might run the risk to not have any available tickets. We cannot assure you that tickets will be available for the session of your choice.
If you choose to purchase your ticket at the location, please BRING EXACT CHANGE
Due to longer processing times for door tickets, it is strongly suggested to arrive to the event with enough time. We will not be responsible if you miss your desired class due to delayed ticket processing.
TICKETS RESERVED ONLINE AND PAID AT THE DOOR.....read all other "AT THE DOOR" notes to ensure you can reach your session with the least possible fuzz. Please BRING EXACT CHANGE
BROUGHT TO YOU BY - Freestyle Step XTRVGNZ Group (Australia)
FAQs
Are there any applicable Discounts or Promotional codes for this event?
IMPORANT NOTE - Misuse of the event Discounts/Promotion codes will cause your tickets be cancelled, and refunded less a refund fee. Only use the codes if you purchase 2 sessions, 3 sessions or 4 sessions only, for the same person.
Just before you select your tickets, you will see a link that reads "Enter Promotional Code". Click on this link. Then enter one of the codes APPLICABLE to you based on the following criteria.
If you want to join all 4 sessions, enter 2020X4 - (40% discount)
If you want to join 3 sessions enter 2020X3 - (30% discount)
if you want to join 2 sessions enter 2020X2- (20% discount)
Sorry to say but to join a single session there is no discount code. Full price applies
Are there ID or minimum age requirements to enter the event?
YES. 16 years old is the minimum age required by a non-accompanied young adult.
YES. 13 to under 16 years old will require the company of an adult during the entire time the guest is at the event.
Less than 13 years old will not be allowed to be in the general area of the event, including the Group Fitness floor area, the immediate entry area to the Group Event Floor. Any other areas within the gym need to be checked with the Gym Reception.
What are my transport/parking options for getting to and from the event?
Option 1 - Walking.From the International Convention Cetnre Sydney - ICC Sydney --> Click here for a map.To see a "Blank" map where you can type in your own address --> Click here
Option 2 - Train Station.Closest Station is TOWN HALL. --> Click here for a walking map from Town Hall to Crunch Fitness Gym
Option 3 - Bus.From the North - Try the M40 BusFrom the South - Try the M20 or the 303 BusFrom the East - Try the 380, 389 or 333 BusFrom the West - Try the M30, N30, 504B, 438 or 439 Bus
Option 4 - Driving.Try these Parking StationsWilson Parking, St Andrews House Secure Parking - Hilton Sydney Car Park
What can I bring into the event?
Some stuff you can consider. There are lockers at the gym, however our event does not manage them. You will need to discuss this with Gym Reception. If you come all Gym Dressed up, you can leave your bags at the front of the Group Exercise Floor, and organise the lockers at a later time.
Dont forget:YOUR DIGITAL TICKET or PHOTOGRAPHIC ID
Water bottle
Towel
Change of Gym Clothes
Change of normal clothes
Any medication if you are on any
How can I contact the organiser with any questions?
YES.
Via Eventbrite - go to the event page on Eventbirte and click on the "Contact Organizer" button.
Via Facebook - go to the Facebook event and click on "Send Message"
What's the refund policy?
1 day (24 hours): Attendees can receive refunds up to 24 hours before your event start date/time.
Do I have to bring my printed ticket to the event?
YES if you want priority fast processing
NO if you are ok with lower priority slow processing.
You will still need some sort of Photographic ID
Can I update my registration information?
NO. Please contact me via the contact places stated above if you need me to change/update your registration to the sessions at the event.
Is my registration fee or ticket transferable?
ONLY BY CONTACTING US. Please contact us by the above mentioned methods and we can assist in changing your registration to a different person.
Is it ok if the name on my ticket or registration doesn't match the person who attends?
NO, IT IS NOT OK. Please contact us by the above mentioned methods and we can assist in changing your registration to a different person.