Description
Do you dream of more FREEDOM in your LIFE.
FREEDOM from the things that currently feel burdensome - work, debt, friends that are draining your energy, a relationship that you know deep down inside isn't the right one, from unhealthy habits..
If you want to do something about it and learn how to master FREEDOM then this event is the one for you!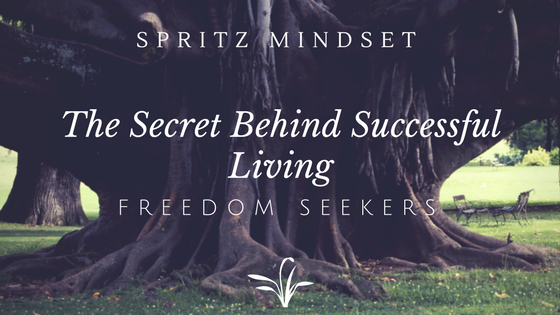 Just imaging what your life would be like if you had FREEDOM and could spend your days as you wish, had the money to do the things you have to this point only dreamt of... this life is so possible and we can show you how...
___________________________________________________
IF ANY OF THIS RELATES TO YOU THEN DONT MISS OUT. LIMITED SEATS AVAILIBLE:
• Do you know there has to be more to life than this... But don't know where to start?
• Do you want the freedom to live life on your terms?
• Have more energy and clarity of mind? Feel and be healthier!!
• Want more money? Want to make a quantum leap in your business?
• Want to turn that idea into a hugely successful business? Become a leader in your field? Fulfill your purpose?
We don't claim to know what your dream life looks like...
But we do know that freedom is likely to be at the heart of it....
You want to be able to do what you want,
when you want, and with whom you want.
Isn't that right?
___________________________________________________
If you know deep inside that you are capable of more but just dont know where to start or you have tried a few different approaches but the results are only short lived, this is because most approaches are not getting to the root cause of your results.
THE SECRET BEHIND SUCCESSFUL LIVING evening seminar is like no other and a must if you want to really break away from the pack and start making it happen! Stop wishing Start Living!
___________________________________________________
Limiting beliefs and people paradigms are the # 1 reason's people are not achieving their desired goals.
People often try so many strategies and approaches to change things on the outside... but if the change doesn't happen at a deeper level then the results are only short lived.
Learn how to change your limiting beliefs for good and take control of your life and happiness right now!!
__________________________________________________
Our clients are like minded individuals dedicated to their own personal development so they can reach their goals and dreams and help enrich the lives of others.
This seminar is perfect for you if you've ever said anything like:
"I want more out of life, but Im not sure what it is."
"Im stuck and dont know where to turn."
"I want more passion and vitality in my life."
"I have goals, but they seem so far away"
"Im struggling to stay focused and constantly procrastinate"
__________________________________________________
We will introduce you to a system that is teaching people all over the world how to get clear about what they want, how to master their paradigms and take control of their life once and for all.
Join Mairead as she teaches you how to unlock your full potential at her upcoming 2 hour seminar.
Mairead has a passion for working with individuals to empower them to take control of their lives and create the results they want.
Mairead is a Consultant and Mindset Developement Mentor with the Proctor Gallagher Institute, working with Bob Proctor, a leader in the field of human potential and growth. Bob has spent over 55 years working with many of the top achievers and corporations all over the world and Mairead has been mentored by him. She teaches Bob's material and applies her mentoring and training from their work together to deliver results for her clients.
___________________________________________________
DINNER will be provided on the night and there will be time for you to network with like-minded people wanting to better themselves to better their lives.
Really look forward to meeting you soon :)