The 3-Day Planning Retreat for Business Owners who want to stop burning out and start breaking free.
About this event
Show Up. Live life by design, not by default
There are three plans every business owner needs if they want to avoid burnout and break free.
Life Plan
Marketing Plan
A Strategic Plan
Freedom Fest gives you the time, space and tools you need to create them all.
Stop The Hustle & Grind - Working Harder Isn't Smarter
It might be a cliche but it's true if you fail to plan you plan to fail. Beneath this unassuming little saying is a nugget of truth, so obvious, yet so over looked, it's the #1 reason business owners burnout or go broke.
Let's be honest, business owners suck at separating themselves from their work. Instead of their business being the ticket to freedom they hoped it would be, it becomes a beast that eats them alive.
If your business has taken over your life, it's time to STOP what you're doing and START making plans...
...the right plans.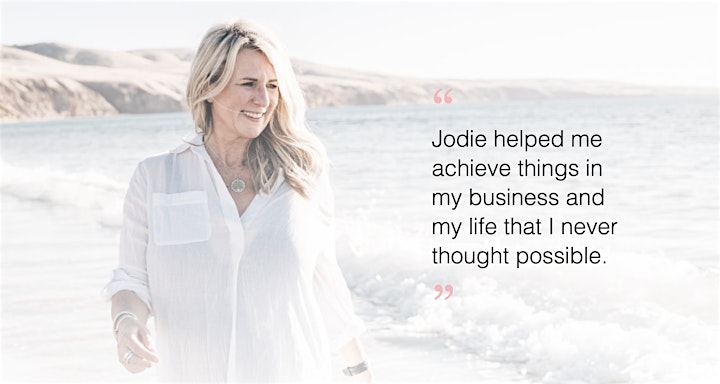 Your Freedom Fest Ticket is much more than a 3 day event, it is a powerful planning system that will transform the way you work and live. Plus it's followed by an entire year of accountability coaching to keep you on track.
Freedom Fest is not a talkfest, its everything you need to get your business and life back on track AND the time and space to implement it..
Your ticket includes:
3 days of hands on business and life planning workshop with award-winning lifestyle entrepreneur and business coach Jodie Nevid
5 transformational masterclasses with international acclaimed experts in their fields
10 months of live group coaching with master business and life coach, Jodie Nevid, to keep you on track with your plans
10 months of live Q&A in 2022 to keep you connected with and learning from the Freedom Fest experts
Life-time membership to Freedom Fest™ Online with recorded replays of the masterclasses and planning workshops (so you can re-watch the moments that change everything)
The business-changing Freedom Fest™ planning toolkit with downloadable templates for life, leadership and business
The Ultimate Freedom Planning System
The Epic Freedom Fest™ Goodie Bag
Delicious healthy meals and snacks to keep you energised throughout the event
The Freedom Fest package includes over $10,000 of value...
PLUS you get lifetime access to all the goodies. We'll never boot you out of our community or restrict your access to the content, we want you to absorb and then implement everything. So there's no cramming, no stressing, absorb each lesson deeply, plan properly, and execute with ease.
STOP BURNING OUT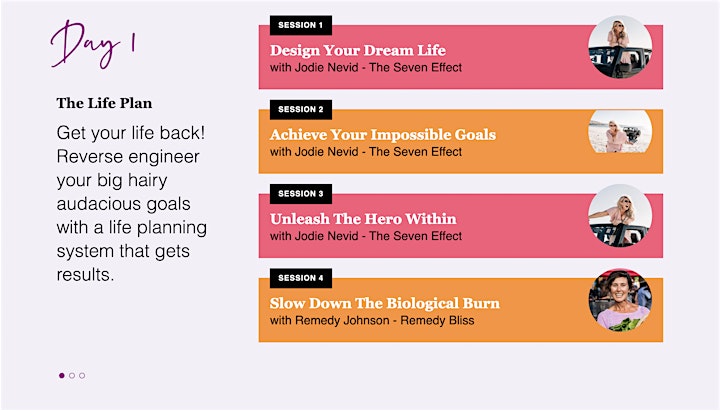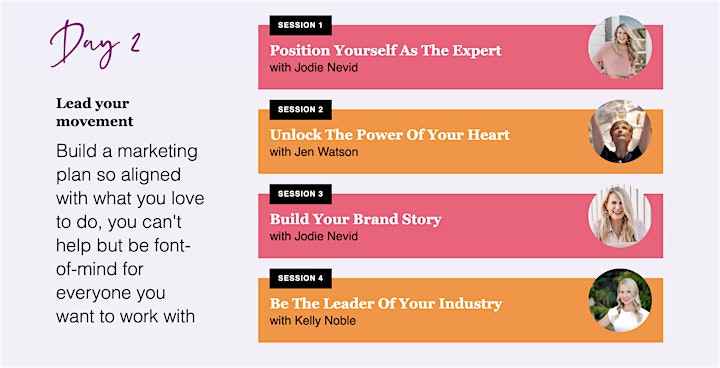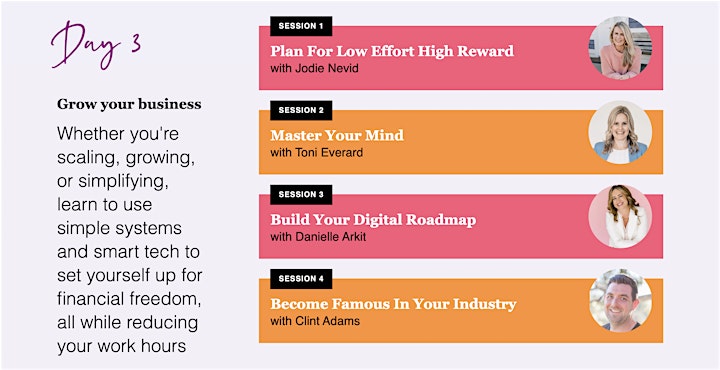 Freedom is not a four-letter F word. It's time to shamelessly pursue it
We know what it's like to work long hours, be responsible for 'all the things', and struggle on your own as you try to get ahead. You're not alone. Who better to teach you how to reverse engineer your own freedom and happiness than people who have managed to do exactly that?
And if you've been on the hamster-wheel of hopelessness for so long you can't even imagine designing your own dream life yet, let alone helping you change your business so it delivers you that life, we can help with that too.
It all starts with a plan that sets you free.
With the leadership of Jodie Nevid, The Seven Effect has helped thousands of women just like you create a life with bold business, financial freedom, and as a leader of your movement.
Over three game changing days Freedom Fest gives you everything you need to earn more, work less and start flipping loving your own life.
STOP BURNING OUT
Break out...
of that gilded cage
of your routine
the bubbly
It's time to rethink your lifestyle, because being tied down to your work is so last year.
GET YOUR TICKET NOW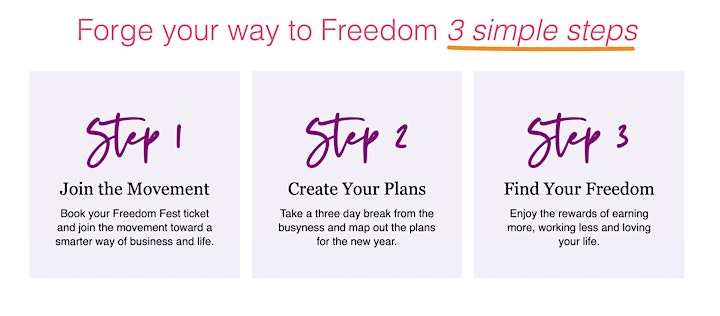 * Please note tickets are non refundable . Tickets are transferable to another name. Schedule is subject to change
Organiser of Freedom Fest - Nov 2021 - 3 Days of Hands On Business AND Life Planning
Dubbed The Fairy God Mother for Women In Business, Jodie - the founder of The Seven Effect, The Lifestyle Entrepreneurs Academy and Freedom Fest, specialises in helping working mums make the shift from employee to entrepreneur by using their existing skills to build a successful 6-figure coaching or consulting business.