About this Event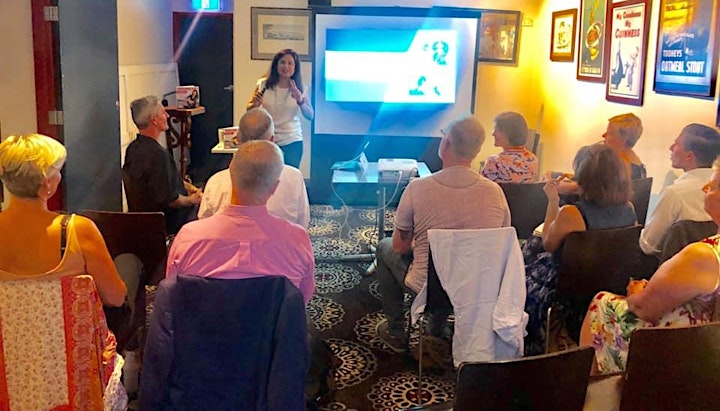 Are you looking to get more clients in business ?
Are you an aspiring business owner or already running small service-based business for 1 to 3 years?
In case we have not met, I am Kshama, Founder of Kreate Your Life, Business strategist helping service-based small businesses (coaches, Consultant, specialists & experts ).
Please find this warm invite for you and your business to join me over FREE 30 mins FB Live meeting to accelerate your sales, learn, ask questions, support and add value by participating.
The problem is when you learn your service craft in college, institute, you are not taught about this (Sales & marketing).
You feel lost after you start business thinking why you are not getting clients. This makes frustrating even more when people are liking what you do, however you don't know what is needed to attract customers and convert to work with you. You make wrong investments at wrong time, in this hell long journey, you feel burntout with wasting your time, effort, and money and end up with doubting youself and feel worse.
When I started the business after 15 yrs in IT services industry as senior project manager servicing clients from financial services, manufacturing, telecom during the corporate career, Customer FOCUS is what I mastered. We are the master of our craft and its importnat to learn business thinking. I have shared in my FB lives - 3 thinking hats to master .
Now I service coaches, Consultant, specialists & experts to attract leads, define their sales process and improve sales conversion.
Trust this FREE gift helps you to get more clients in small service-based business and life.
See you on FB live every Wednesday 4 to 4:30 pm AEST
Before investing any further in any of the courses, Click here https://www.facebook.com/pg/kreateyourlife/videos/?ref=page_internal to watch FREE weekly series of accelerate your business and sales results FB Lives Playlist
This is the opportunity for you to ask questions, tap into experience of mistakes, trial and errors and specific clues which will help you make informed decisions.
I strongly believe that leads are there everywhere. If you are not attracting, then join over this weekly meeting and say hello,comment and participate and share the love. You are encouraged to explore videos section for previous weekly sales strategy lives.
Let's connect, engage and let me serve you through these weekly calls. Click going and get notified.
To Your Results,
Kshama
Founder of Kreate Your Life https://kreateyourlife.com