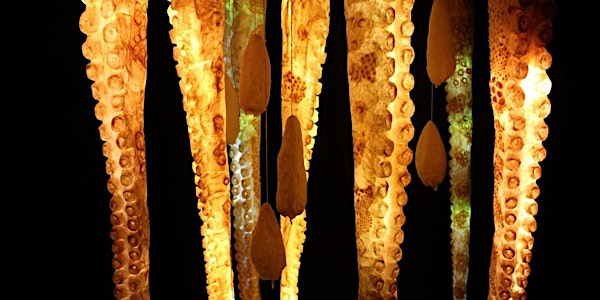 Free Summer School Holiday workshops 2020 - make experimental art pieces
Inspired by the Octolab artists' works, participants are invited to explore their creativity to make their own experimental art pieces
About this event
This April holiday program offers young people the opportunity to explore ideas in a series of collaborative, multi-art form workshops responding to the exhibition, OktoLab19.
OktoLab19 workshop series is a creative studio aimed at providing young artists (8 - 12 years) with two different workshops that lead participants through creative exercises that interpret different responses to the theme of OktoLab.
focus activity 1: make experimental art pieces
Inspired by the OktoLab artists' works, participants are invited to explore their creativity to make their own experimental art pieces, making and working with a colour palette derived from scavenged and foraged inks.
• Friday 24th January: 12 noon – 2pm
• Saturday 25th January: 3pm – 5pm
Free – all materials will be provided, but come dressed for making and play
· Parents must sign a consent to participate form upon arrival.
· Public programs suitable for ages 8-12
· Please bring a sense of curiosity and wear clothes to get messy in.
· Participants are to bring a drink bottle and snacks.
· Bookings essential due to limited numbers.
Art educator: Selena de Carvalho is an award winning experimental artist, whose practice responds to notions of personal ecology and human interaction with the environment. She is based in Longley Village where she actively engages in many different aspects of creative life, from building kinetic artworks to growing a garden.
Image credit: mOwson&M0wson, feeler, Latex, string, hangers, LED light strips, electronics, 3m x 3m, 2019, Image courtesy mOwson&M0wson