FREE Small Business Workshop: Understanding business financials - Midland
Event Information
Location
Midland Town Hall, Upstairs Meeting Room
(Enter from Midland Library foyer)
312 Great Eastern Hwy
Midland, WA 6056
Australia
Description
It is essential to be able to understand the financial health of your business, without relying solely on your accountant.
This workshop will show you how to develop 'snapshot' measures (key performance indicators) of your business progress to make sure it stays on track. It will also provide you with a good understanding of your financial essentials so that you will know the right questions to ask your accountant.
This is an entry level workshop for people with little or no understanding of business financials.
It will also be useful for business owners who want to be better equipped to spot financial problems or areas of concern.
This workshop covers:
How to read a profit and loss statement;
Knowing the difference between margin and mark-up;
Understanding a balance sheet;
Tracking key performance indicators;
Knowing your net cash position;
The importance of managing cash flow.
You'll receive a practical workshop, and will need to bring a calculator with you.
Due to limited numbers please register your attendance.
For further details contact the Business & Tourism Services team on (08) 9267 9357 or email tanya.bonivento@swan.wa.gov.au.
This workshop is proudly brought to you by the City of Swan in partnership with the Small Business Development Corporation.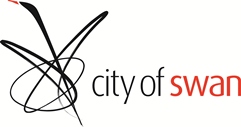 The City of Swan is committed to ensuring the delivery of education, training and skills development to support the growth and development of an increasingly diverse local economy.
Date and Time
Location
Midland Town Hall, Upstairs Meeting Room
(Enter from Midland Library foyer)
312 Great Eastern Hwy
Midland, WA 6056
Australia