FREE Small Business Workshop: Starting a business - Midland
Event Information
Location
Midland Town Hall, Upstairs Meeting Room
(Enter from Midland Library foyer)
312 Great Eastern Highway
Midland, WA 6056
Australia
Description
If you are thinking about starting a business but don't know where to begin, this workshop will take you through the essentials.
You'll cover the key steps, from initial assessment and looking at your suitability to run a business, to financing your idea and identifying sales opportunities.
You'll also receive lots of hints and tips on where to find more detailed information and advice on how to start a business.
This free workshop proudly brought to you by the City of Swan and presented by SBDC, is for local entrepreneurs who are already thinking about starting their own business, or for those who already have a business and are open to new ideas.
This workshop covers:
The essentials of starting your own business;
Key steps to launching your business;
Assess your business idea;
Build your business plan;
Choose your business structure;
Legal obligations;
Build your support team;
Figure our your finances; and
Market your business.
You'll receive a practical workshop which includes an 'Are you Ready?' checklist.
Due to limited numbers, please register your attendance.
For further information contact the City of Swan Business & Tourism Services team on (08) 9267 9357 or email tanya.bonivento@swan.wa.gov.au.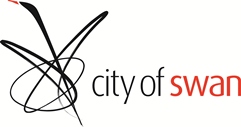 The City of Swan is committed to ensuring the delivery of education, training and skills development to support the growth and development of an increasingly diverse local economy.
Date and Time
Location
Midland Town Hall, Upstairs Meeting Room
(Enter from Midland Library foyer)
312 Great Eastern Highway
Midland, WA 6056
Australia