Description
Facebook, Twitter, Instagram, Google+ and TripAdvisor are names you've probably heard, but do you know how to use these rapidly growing platforms to promote your business and engage with current and potential customers?
This free workshop proudly brought to you by the City of Swan and presented by the Small Business Development Corporation, is for local business operators who want to maximise their social media presence and drive traffic to their website.
The workshop examines a range of digital marketing options, including social media, email marketing and blogging, to help you understand what would work for your business.
Who's it for?
This in an entry level workshop for people with little or no understanding of social media, or for those who are only using it in their personal lives.
Topics covered in this workshop include:
The best social media platform to use for your customers;
How often to post;
In-depth look at Google+, Facebook, LinkedIn, YouTube, Pinterest and Instagram;
Ideas for creating content;
An introduction to blogging;
Email marketing;
Mobile marketing;
Optimising your website (SEO);
Using Google Adwords; and
Understanding online review sites.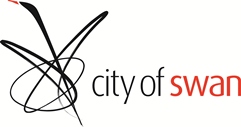 The City of Swan is committed to ensuring the delivery of education, training and skills development to support the growth and development of an increasingly diverse local economy.