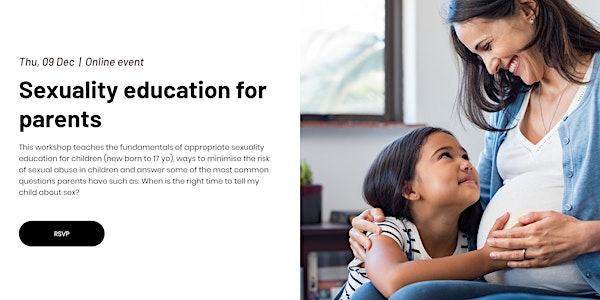 FREE Sexuality Education for Parents
This workshop teaches the fundamentals of appropriate sexuality education for children (new born to 17 yo).
About this event
Facilitated by Anisa Varasteh, Clinical Sexologist and President of the Australian Society of Sexologists, learn ways to minimise the risk of sexual abuse in children and answer some of the most common questions parents have such as: When is the right time to tell my child about sex?
Sign up to be a member of the Relate Sexology community and attend this workshop for FREE!
Organiser of FREE Sexuality Education for Parents