Actions and Detail Panel
Free Presentation and Interview Skills Workshop
Wed. 10 May 2017, 4:15 pm – 6:30 pm AWST
Description
The ability to give an interesting, informative and presentation is a skill critical for many of us needing to make others think and be inspired to take action. Whether you're presenting in a formal or informal situation, this workshop will not only help you plan and present with confidence, but also provide you with the insight to evaluate your effectiveness to continually improve the delivery of your message.
Conversely the ability to convince an employer/s that you are competent and confident.You will learn interactively what to do before your interview is scheduled, specific interviewing techniques and the most common interview questions and much more. Whether you are completely new to the job market, re-entering the workforce or looking to advance your career, you will be empowered with the knowledge and skills necessary to dazzle during your next interview.
About the Facilitator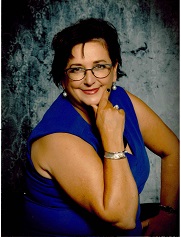 Maree Pickens is an experienced, passionate and entertaining trainer and presenter. Over the past 25 years, Maree's career in the pharmaceutical, biotechnology and professional development industries has required her to develop and deliver presentations to groups ranging from 10 to over 1000 people in Australia, Europe and the United States.
As an active member of Toastmasters, an international speaking organisation, she also judges, competes and helps deliver public speaking courses. Maree is a Principal Consultant for Mango Group, a business consulting organisation. She is currently managing several projects for clients including Department of Education, Western Power and Total Oil & Gas as well as leads Mango's public speaking courses. Maree is also the WA representative on the Global Learning Masters team for Toastmasters International.
Join us for this interactive workshop at the Australian Professional Skills Institute. Sign up quickly as places are limited
Date and Time
Location
Australian Professional Skills Institute
21 Moore Street
East Perth, WA 6004
Australia