Description
Free Online Marketing that lasts a Lifetime
Are you sick and tired of hearing about:

Social Media: LinkedIn, Facebook, Twitter, Instagram, YouTube, Snapchat, Google+ etc
Online Marketing: Search Engine Optimisation (SEO), Search Engine Marketing (SEM) etc
Results: Search Engine Results Pages (SERPs), Google Analytics etc
Paid Marketing: Directories, Apps, Sponsorships, Promotions etc?
Would you really like to know:

> what works and why?
> what you should choose for your purpose or business?
> how to assess its performance?
Then come along to this informative two hour workshop limited to a maximum of five people where you can learn:
> how to assess your online marketing options
> how to select what will work for you
> how to set up free online marketing that lasts a lifetime
This professionally run workshop includes printed notes for you to take home and use. No, this course isn't free - but it will give you access to heaps of free ways to market your purpose or business - for a LIFETIME - that's right, lifetime value for less than $100!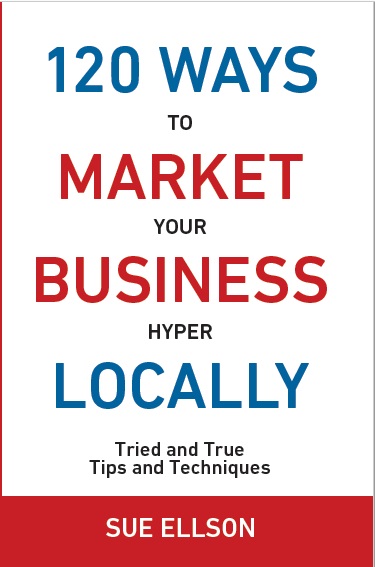 $99 tickets include a copy of my 80,000 word book '120 Ways To Market Your Business Hyper Locally' worth $39.99 published in August 2016 which is filled with even more great tips and ideas on how to market your purpose or business.
Alternatively, if you prefer, you can make a time to meet with Sue Ellson as a private consultation - $280 for two hours including GST (before 31/12/16).