Multiple Dates
Free Online Chess course and Chess Tournament at Young Sparks Kids Club
Free Online Chess Coaching from Candidate Mater Anthony Hain and Free Entry Chess Tournament with total Prize value A$990
About this event
We are running a 6 sessions Chess course and hosting a Free Entry Chess Tournament (Total Prize value A$990) in 2 weeks
Details of our Chess Course (Running on ZOOM)
Candidate Mater Anthony Hain will be hosting the chess course
We recommend you to join all sessions, but you are also welcome to only join the session(s) that you are interested.
Session One on 1st of July: Introduction
Session Two on 3rd of July: José Raúl Capablanca (Endgame extraordinaire)
Session Three on 5th of July: Mikhail Tal (Attacking genius) + First day of Chess Tournament
Session Four on 8th of July: Robert J. Fischer 1 against the world
Session Five on 10th of July: Garry Kasparov The age of accuracy
Session Six on 12th of July: Magnus Carlsen Modern times + Final of Chess Tournament
Check the full Chess curriculum on https://youngsparks.net/category/education/
Details of our Chess Tournament - Young Sparks Allegro
Free Entry + Total Prize value A$990
Tournament registration: https://tornelo.com/chess/orgs/young-sparks/events
(Please Note: a tournament registration is required)
Dates: Sunday the 5th of July 2020 and Sunday the 12th of July 2020
Timetable and other details: https://youngsparks.net/event/young-sparks-allegro-chess-tournament/
Who can join?
Children aged between 6 and 14 years old. The group is suited to all children looking to develop new skills to use in the home, in the classroom, and with friends.
Have a question? Like our Facebook page to get more info: https://www.facebook.com/youngsparksaus
Follow us on Instagram to find out more! @YoungSparksAUS https://www.instagram.com/youngsparksaus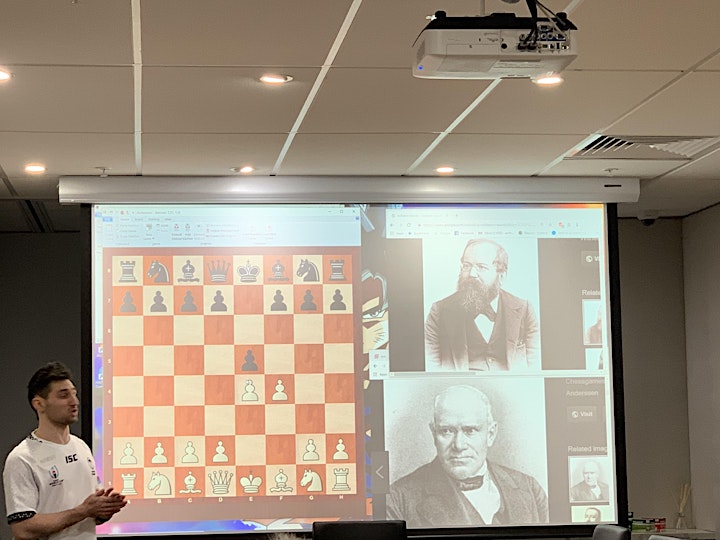 Organiser of Free Online Chess course and Chess Tournament at Young Sparks Kids Club